When selling a home, you never get a second chance to make a first impression. Even if you're not selling your home, and you're just trying to make yours look unique in a sea of cookie-cutter homes, you can't just paint it bright green to make it stand out.  However, there are many acceptable ways to increase your home's curb appeal.
The curb appeal of your home directly affects resident morale, property values, and pride of ownership. If this interests you, we invite you to continue reading to learn about three ways you can increase your home's curb appeal.
Increase Your Home's Curb Appeal with These 3 Tips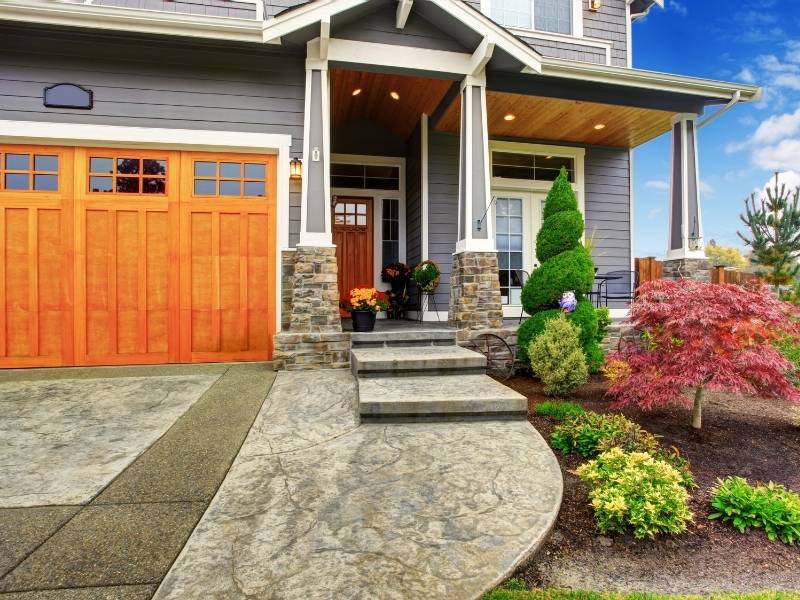 1. Improve Your Garage Door 
When you first think of improving your home's exterior, you might not think of the garage. However, if you imagine a home, isn't the garage one of the biggest parts? Your garage door is one of the largest structures on the house, and improving it could refresh the look of the entire home.  
If you're taking a DIY approach, you can start with a fresh coat of paint. Make sure to clean and wash the door before you begin painting. Once you have painted the garage, add some iron hardware for a lovely accent on the door. Finally, you can add magnetic windows to the garage door for under $30.  
If you want real windows or an entirely new garage door but don't want to take the DIY approach, you can contact custom garage door designers like this Chicago garage door repair company.  
2. Refresh Your Yard 
The next biggest eye-catcher for your home is the yard. It's all good to have a functional yard with grass and maybe some toys for the kids. However, your yard could be a real showstopper if you add a few simple and inexpensive improvements. 
Make sure your landscaping is pristine, and your grass isn't overgrown. Trim bushes, especially by the front door. Add some plants and ground cover that complement the house's color, which will be pleasing to the eye. Add potted plants and flowers in bright, friendly colors like yellow and blue.  
This last point seems minor, but your mailbox should be easily identifiable and sparkling. Make sure your mailbox is clean and freshly painted, the hinges are functional, and the design fits your home. 
3. Make Your Front Entryway Welcoming 
Your yard sparks interest, but your front entryway welcomes people into the home.  The focal point of your property is the entry and front door. Your door should be clean and brand-new looking, match the rest of the home's details, and stand out just enough. 
If you have a front porch, start by making sure it's freshly painted and clean. Then, ensure there are no loose floorboards or nails that can cause injury. Also, powerwash it if necessary to get rid of any loose dirt.  
Outdoor furnishings help to give the exterior a finished look. So, furnish with clean and complementary furniture. Of course, wicker used to be a popular choice for all home colors, but metal furniture is becoming more popular for its durability.  
Finally, make sure you include container plants (fake ones are fine if you don't have a green thumb), outdoor pillows, and welcoming doormats. Your brass or metal numbers must be clean and shiny, and your doorknobs should be free of dirt and rust. 
Final Thoughts 
The curb appeal of your home isn't something you usually think about unless you're selling your home. However, even if you're not selling, your curb appeal directly affects the property values of the entire neighborhood. All it takes to spruce up your home is some paint, a power washer, and some nice furniture, and you've got yourself a beautiful home! 
If you have any questions or suggestions, please leave them in the comments below. Also below you will find links to more fantastic articles about ALL things DESIGN.
Images Courtesy of Canva.
Other Posts You Might Enjoy:
Landscaping Tips to Boost Your Curb Appeal
3 Easy Ways to Give Your Home Seasonal Curb Appeal
Curb Appeal and How to Enhance it for Your Business
Share This Story, Choose Your Platform!