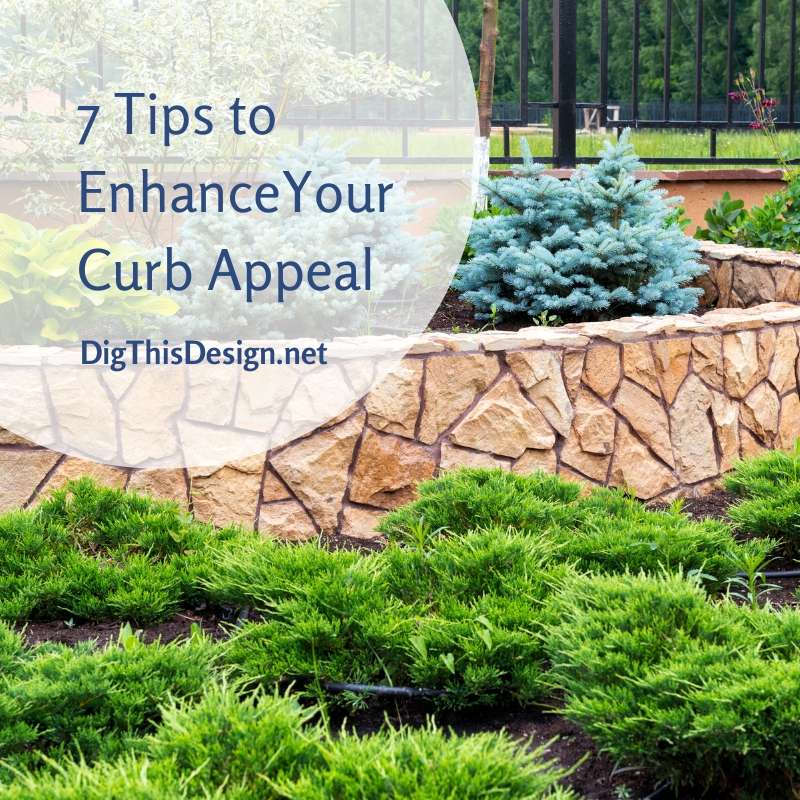 If you're hoping to up your landscaping and curb appeal, it's likely that you've been searching for some landscaping tips to get started. Luckily, tips are a dime a dozen, and many of them can change the look and feel of your entire property. Furthermore, proper landscaping can actually increase the value of your home, as well.
We like to encourage homeowners to take stock of what they want before they start. This will help you search for the right landscaping tips to use. There are endless ways that you can upgrade your outdoor space, and a lot of them won't cost an arm and a leg. So, we're focusing on our seven favorite landscaping tips to transform the outdoor aesthetic of your home.
Boost Your Curb Appeal With These 7 Easy Tips
①
Start with a Plan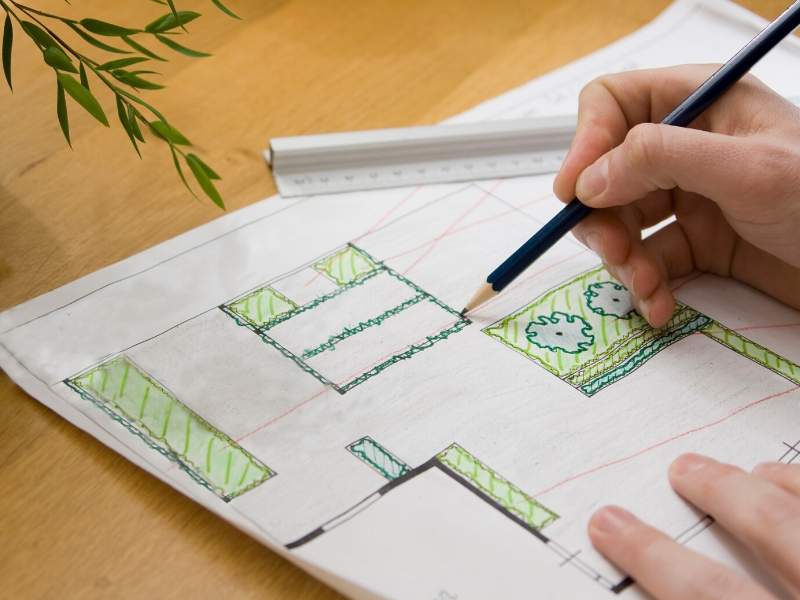 This may seem like a no-brainer, but when it comes to landscaping tips, there's no better place to start. Before you break ground, purchase materials, or invest in your curb appeal, it's important to know exactly what you want. If you're planning for a DIY project, make sure you set your budget and timeline. These will be guiding factors throughout the whole process to keep you in check.
If, however, you want a professional to help you achieve your landscaping goals, this is the time to start contacting them. When you find the right person, make sure you let them know of your budget, your hopes for the outdoor space, and how quickly you need or want it done. This will give your contractor time to arrange the necessary resources., or advise you to contact someone else.
②
Do Your Research and Seek Inspiration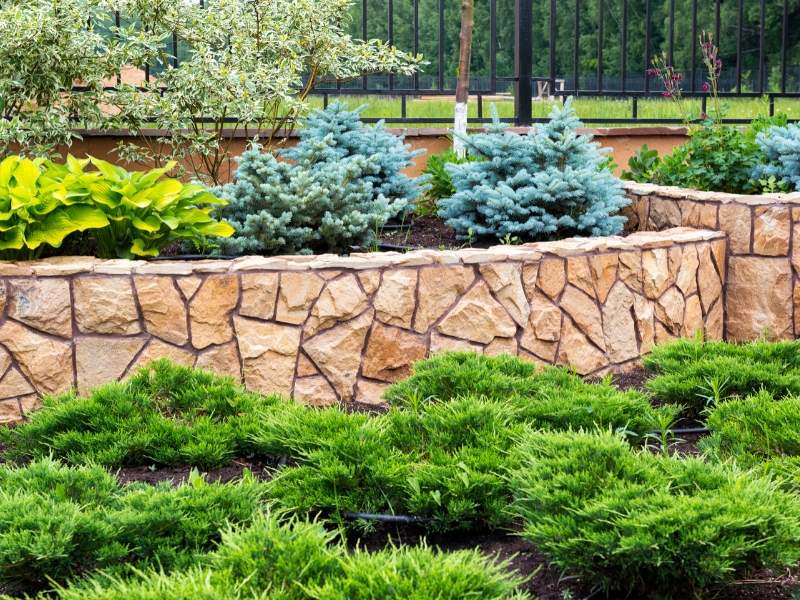 As we mentioned before, your landscaping options are seemingly endless. That's a double-edged sword though. On the one hand, you have a plethora of choices. On the other hand, it can make it more difficult for you to decide what you want. One of the best landscaping tips out there is to take stock of your yard space before anything else.
See how much room you have and what materials you have on hand. These two things will give you a good idea of your parameters. From there, seek helpful guides and inspiration either online or in magazines to set the stage for your project. Often times, doing so will give you an idea of the financial aspect of your landscaping so you can avoid unwanted surprises when you dive in.
③
Have the Right Tools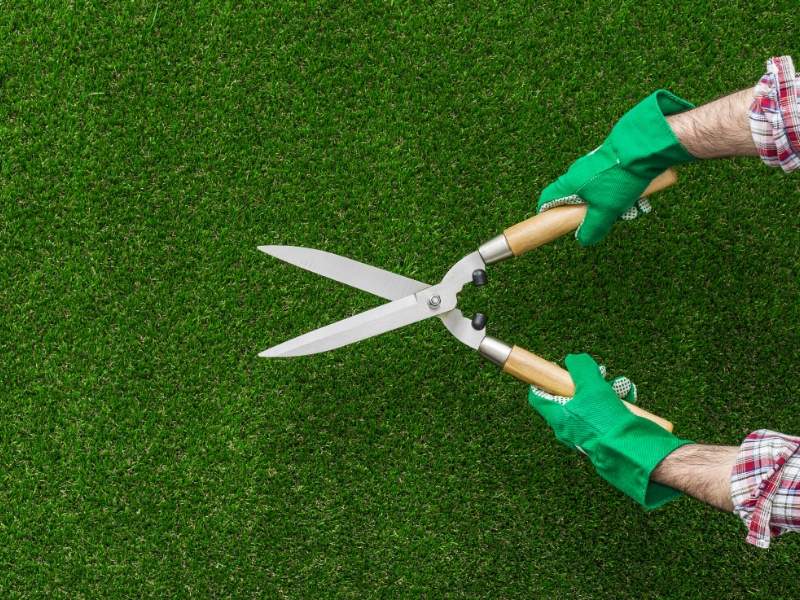 We love a good DIY project as much as the next person, but landscaping projects require you to have the right tools for the work. If you don't yet own a shovel, rake, saw, and more – now is a great time to either borrow or invest. Whether you need them from the start or not, you'll likely need them for maintenance over time.
Often times, homeowners are daunted by the process of buying tools. There is a lot on the market, and it can be hard to determine which ones you might need. When it comes to power tools, it's even harder. It's important that you know the specs and details of your power tool before you invest in it. Reading something like this guide to buying an electric chainsaw is a great way to ensure you purchase the right tool the first time.
④
Start Small and Build Your Way Up
One of the most popular landscaping tips is to think of your project in layers. Rather than diving in headfirst and making huge changes all at once, we recommend that you start small. This way, instead of focusing on doing everything at once, you can tackle it layer by layer. Furthermore, it reduces stress by minimizing the amount of work that needs to be done during each phase.
Another great tip is to take it slow. It's tempting to rush into things, and long-term projects are daunting (and frustrating), but rushing the process can lead to sloppy work. If you're a fan of home improvement shows, you watch them tackle a task in a matter of days. What you don't see, however, is the team behind the scenes making it happen. If you're embarking on a DIY landscaping project, know that it will take some time – and that's okay.
⑤
Opt for Mixed Materials and Plants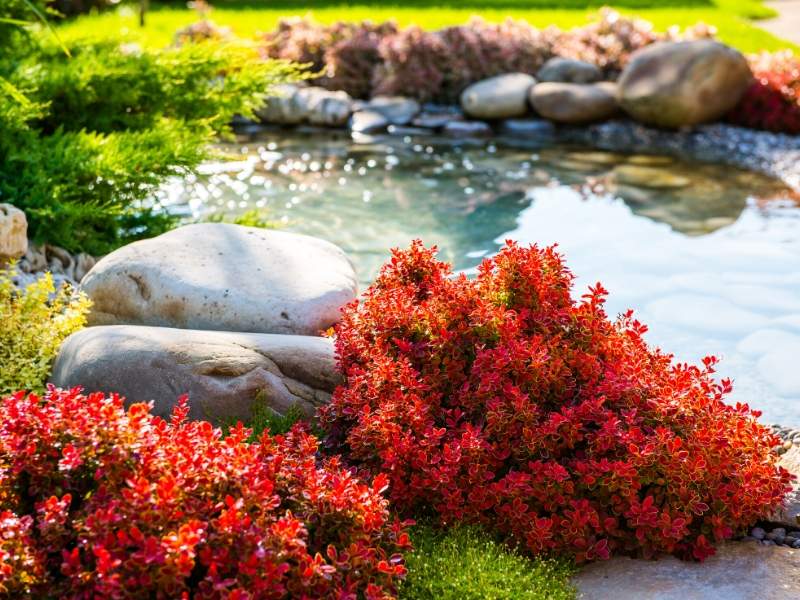 One of the best things about landscaping for your home is that it's your space, so you have free reign. This is a great time to mix and match flowers, shrubbery, and materials. If everything is cookie-cutter and looks the same, it can look boring. And, obviously, that's not what you're going for.
We love the idea of choosing varying shades of green, different textures of plants, and an eclectic mix of flowers. Great landscaping designs also often feature mixed material surfaces like cement, stone, brick, and mulch accents. These are great ways to accentuate the plants you choose and help to create an overall focal point. And, in the end, this carefully-executed variety of plants and materials offers a beautiful flow to your yard.
⑥
Consider the Climate
It might seem silly, but a lot of people tackling DIY landscaping forget to consider their climate and the weather. One of the most crucial landscaping tips is to pay careful attention to the amount of sun, wind, and rain you get in your geographical area. Those in arid climates landscape far different than those in temperate zones.
It's also important to consider how weather impacts different areas of your yard. If strong winds are common in your area, consider adding aesthetically-pleasing barrier walls around garden spaces. Or, if your patio in on the west side of your home, know that it'll likely get more sun than if it were on the east. These little details can significantly impact the longevity of your design.
⑦
Customize These Landscaping Tips for Your Exclusive Use
Before you start your project, you might get overwhelmed by the amount of landscaping advice out there. We've generalized our list to help guide you, rather than steer you in one direction. With these tips, you can easily mix things up and customize them to meet your needs and wants.
Above all else though, know that landscaping is an ongoing project. You'll have to get your hands dirty (literally) if you plan to DIY, and you need to be prepared for maintenance. From cutting the grass to trimming bushes, cleaning your patio, and more, the projects will require work overtime. Ultimately though, it's well worth the boost in curb appeal.
Images Courtesy of Canva.
Other Posts You Might Enjoy:
Landscaping Tips for Using Artificial Grass
5 Tips for a Stylish & Secure Driveway Design
Natural Light: Home Design Tips to Let in the Light
Home Security: Keep Your Home Safe on a Budget
https://digthisdesign.net/wp-content/uploads/2018/03/7-Tips-to-EnhanceYour-Curb-Appeal-1.jpg
800
800
Melissa Moore
http://development.digthisdesign.net/wp-content/uploads/2016/11/OLD_DigThisDesign_logo.jpg
Melissa Moore
2018-03-09 01:00:33
2021-01-16 11:09:38
Landscaping Tips to Boost Your Curb Appeal