"New year; New me." That's the common mindset of most people when welcoming the new year. Some change their wardrobe, or hairstyle to celebrate the new season coming. But do you know what's even more effective than making a new you? Getting a home upgrade! In fact, there are some easy home improvements for 2021 that you must consider.
With the pandemic, things were strange in 2020, but that doesn't mean you can't welcome 2021 with a bang. In fact, now that we are all adapting to this "new normal," it's all the more reason to make smart home improvements.
In every area of your house, you have different stories to tell, and improving them opens a new chapter. Below are some of the best projects you can make for the top two areas that are potential candidates for an upgrade – your bedroom and the kitchen. To that end, we invite you to continue reading for easy home improvements for 2021.
Easy Home Improvements for 2021
Bedroom Deluxe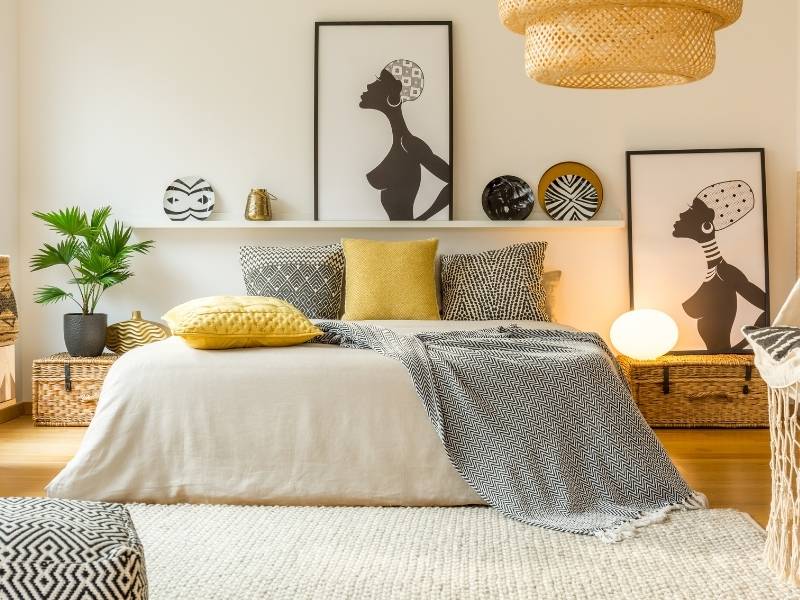 One of the important home improvements for 2021 is to upgrade your bedroom. Why? It's because this serves as your cozy retreat after a long day's work. This is also the area that will greet you first thing in the morning. Most of the time, seeing something new when you wake up can give you that extra motivation to have a more productive day.
Not sure where to begin? Try out these tips to turn your bedroom from a nightmare to a deluxe.
⎆ Mattress
Freshen up your bed by covering it with new bed sheets, comfy pillows, and a throw blanket. However, if these methods are not as comfy as you want for your back pains in the morning, or maybe, perhaps it's time to get a new mattress.
Upgrading your bed by buying a new one might quickly gets overwhelming with the huge variety of options available. However, you can now buy mattress in a box. This kind of mattress has been the latest trend among consumers – and for a good reason.
A mattress in a box offers almost the same quality, durability, and most of all, comfort just like the ones bought in brick-and-mortar stores. The only difference is that purchasing them online is way more budget-friendly, and you get convenient delivery options to your home.
⎆ Standing Desk
Due to the pandemic, many are now working from their homes. But, sometimes people find it difficult to get out of their bedroom and go to their workspace. However, when you add a working desk in your room, you can effectively turn the area into a part-time office.
If the room is too small for a big desk, you can opt to buy a standing desk instead. Long hours of sitting down have been associated with numerous health problems, but standing desks are height-adjustable, which allows you to cycle between sitting and standing. This is a more efficient way to become productive while taking care of your health altogether.
⎆ Wall Hangings
Now let's talk about decorations. Another way to have a room light-up is by putting up wall hangings. This not only add to your room's overall attraction by making a statement but also is a good alternative if you don't want to repaint but want to make your walls look new.
You can also hang tapestries that match your bedroom wall color. Or try pendant wall arts, wall frames, and other types of wall display.
Kitchen Remodeling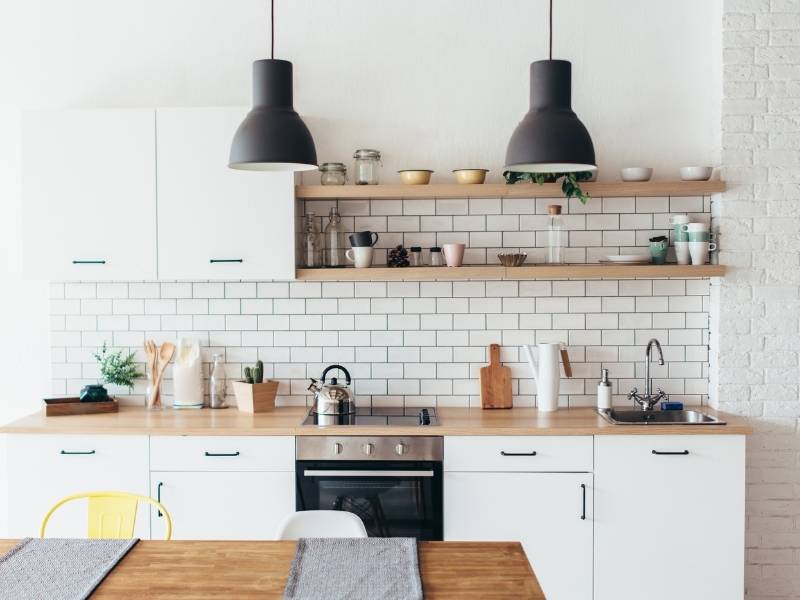 When doing home improvements for 2021, don't forget the kitchen. Having your kitchen remodeled will not only improve its functionality but boosts your home's value as well. Let us check out some ways on how to modify your kitchen.
⎆ Kitchen Islands
If you still don't have a kitchen island, this is a sign for you to get one. Kitchen islands add more counter space, gives additional storage area, and can also serve as an informal dining space for kids or entertaining guests while you prepare a hearty meal. Of course, this also entails additional costs for fixtures, cabinetry, and countertop.
But with the advantages of having an island in an open kitchen, you get even more advantages that come with an open layout design.
⎆ Pendant Lights
Lighting is a vital part of the kitchen. Although natural light shows the whole space's beauty, sometimes, it's not enough. You will find this especially true during dark days and nights. Installing pendant light fixtures gives you the benefit of adding that extra lighting in areas where you need light the most.
They are also be very decorative, which adds a touch of style to your kitchen's overall set-up.
⎆ Floating Shelves
As an alternative to closed upper cabinets, which sometimes make the kitchen look like it's too crowded, the most recent style that many people are considering is floating shelves. With these, you can put pretty kitchen wares that you want to display but aren't using too often.
They are also perfect if you want to add visual interest to your kitchen but don't have enough space for a wall cabinet.
In Conclusion
You might already know this but doing a home upgrade takes a lot of time and money for your part. However, we invite you to consider these home improvements for 2021. So, we hope you consider the suggestions listed above to make the overall improvement of your home more satisfying and rewarding at the same time.
Do you have more suggestions? If so, please leave them in the comments below. Also below, you will find references to more fantastic articles about ALL things DESIGN for your home or business.
Images Courtesy of Canva.
Other Posts You Might Enjoy:
8 Ways to Increase the Value of Your Home
All You Need to Make Your House Look Smart and Expensive
7 Key Benefits of Using Temporary Storage During Relocation
Share This Story, Choose Your Platform!