Are you thinking about selling and what to increase the value of your home? There are a few simple things you can do to ensure that you get top dollar.
Currently, we're in the height of a seller's market, with housing prices soaring to a 14-year high and inventory at an all-time low. In fact, house sales went up a remarkable 41 percent compared to last year, which means big dollar signs for those with viable properties to list.
But the fact that it's a hot seller's market doesn't mean you should offer up your home as-is. Actually, it means you can get even more than you might if you opted to make the same upgrades in a different market, so making upgrades is a very smart move.
Some of the highest-yielding upgrades are shockingly simple, so it doesn't hurt to make them now to make your listing even more competitive. From fresh new tile to outdoor entertaining space, here are some of the best ways to increase the value of your home.
Increase the Value of Your Home with These 8 Easy Tips
① Spiff Up the Kitchen
Not surprisingly, surveys show that home-buyers rank a kitchen renovation as the most appealing project when shopping for a home. This means it can bring a pretty hefty return on investment (ROI), with some reports showing it as high as 81 percent. You don't even have to go all-in with the kitchen renovation since many of the best upgrades are DIY-friendly and make a massive impact.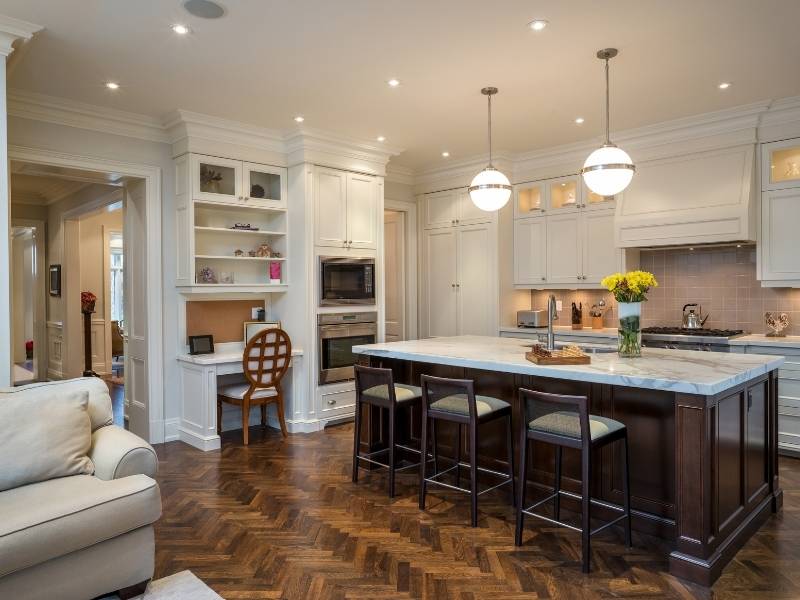 For example, you can grab a simple tile removal tool and replace the old, dingy flooring and backsplash with something fresh and new. Remember that buyers are also willing to pay more for homes with new appliances, especially those that are "smart" and energy-efficient, so consider this when giving your kitchen a bit of a refresh.
② Install or Refinish Hardwood
According to some reports, hardwood flooring ranks only behind a renovated kitchen and outdoor living space as the top thing prospective buyers want in a new home. Of course, it's not hard to see why! Not only is hardwood gorgeous and versatile enough for pretty much any home décor scheme, but it's also about as long-lasting as it gets.
Unlike other flooring types, hardwood can be sanded down and refinished an infinite number of times, which means it likely won't have to be replaced anytime soon. Remember that buyers don't want to walk into a home requiring work, so making those floors look fresh and new can be reassuring.
③ Paint the Front Door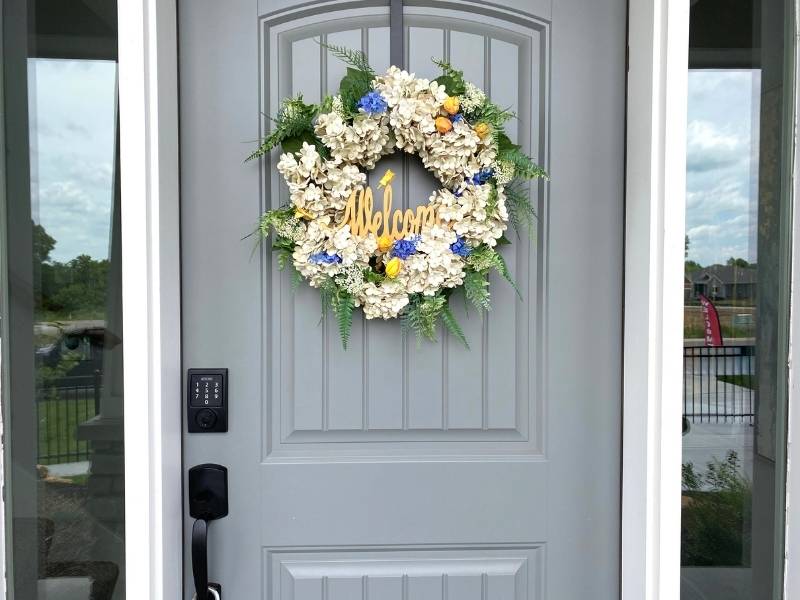 This is by far one of our favorite home resale hacks because it's so quick and easy! According to Zillow, a new front door can bring an impressive 91.3 percent return on investment. Who knew? You can get even more bang for your buck if you simply repaint your existing front door. Zillow reports that homes with black or charcoal front doors do the best sales-wise, bringing a shocking $6,271 more than expected!
④ Repair the Roof and Siding
The fact of the matter is that homeowners want a move-in ready home that they can customize as they please. They don't want a house that they have to sink thousands into before they can even begin to think about paint colors and furniture. That's one reason why big exterior upgrades like a new roof and siding tend to be such massive price-drivers in the real estate market. Consider tackling these before listing.
⑤ Spruce Up the Front Yard
A home's best advertisement is its exterior. Catch the attention of passersby with a perfectly landscaped front yard. It doesn't have to be anything elaborate. Rather, some neatly pruned bushes and flower beds are often enough to help potential buyers envision themselves living in your home. If you've already listed it for sale, make sure your lawn is neatly mowed at all times, and don't let any bushes or trees get too overgrown.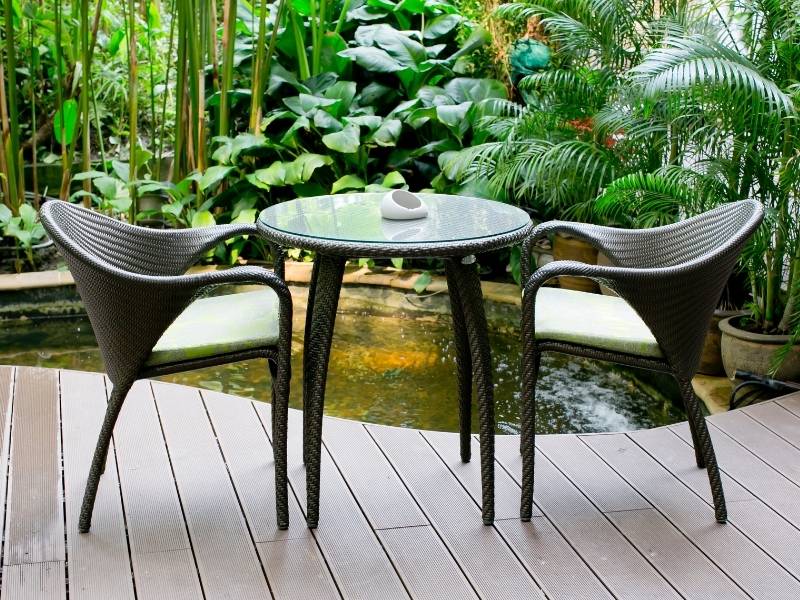 ⑥ Add an Outdoor Living Area
Buyers might be looking for the ability to relax and entertain outside. Again, you don't need to go full-on renovation here, but making a few simple changes certainly helps buyers visualize what they can do with space.
From installing a simple stone patio to sprucing up an existing wooden porch, making the exterior chill space more desirable is, without a doubt, one of the best ways to boost value. Fencing in the yard is another upgrade that might increase your buyer pool.
⑦ Add Air Conditioning
Many of us have old homes with no ductwork or simply those that never got central air installed. But air conditioning goes beyond preference among today's home-buyers. They don't just prefer it, they expect it and even demand it in some regions.
If your home doesn't have existing ductwork, consider looking into a mini-split air conditioning system that allows for room-by-room temperature control. This can drastically boost the home's value regardless of the location or climate where it's located.
⑧ Paint the Living Spaces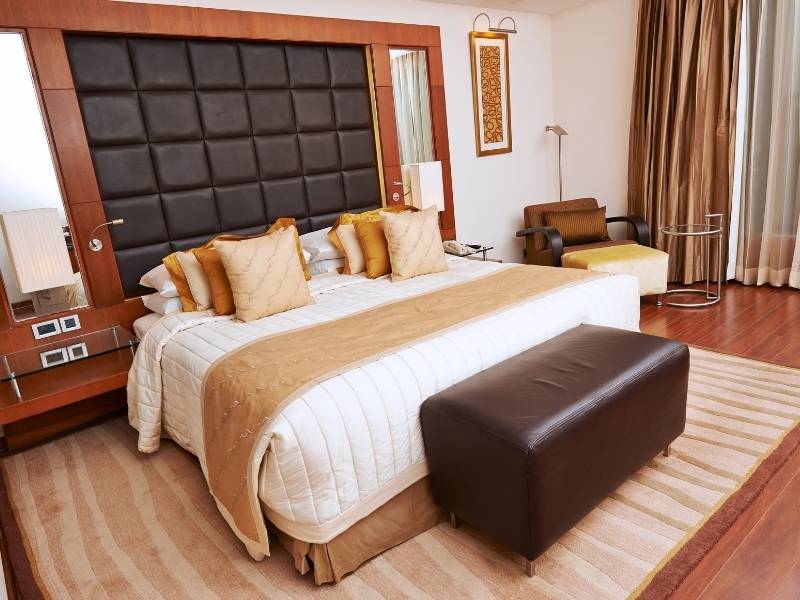 Painting before selling is the oldest trick in the book! Painting the interior of your home with warm, neutral colors certainly helps boost its resale value. The biggest reason is that it helps potential buyers envision themselves and their personal belongings in your home.
Plus, classic and neutral hues generally don't elicit any negative feelings or stress in buyers, which can go a long way when they've seen dozens of houses on the same day. Painting is one of those upgrades that tend to bring a fairly high ROI since it's quite DIY-friendly.
In Conclusion
Indeed, putting your home on the market is a smart move at the moment, so it makes sense to increase the value of your home. Of course, upgrading your home should be about making changes that benefit you and improve your quality of life on a day-to-day basis. So, don't be afraid to prioritize projects that you'll enjoy while you're living there.
If you have suggestions to add, we'd love to hear from you in the comments below. Also below are several links to lead you to more fantastic articles about ALL things DESIGN for your home or business.
Images Courtesy of Canva.
Other Posts You Might Enjoy:
What You Need to Know to Select the Right Flooring
10 Useful Tips for Preparing Your House for Airbnb Guests
10 Budget-Friendly Ways to Refresh Your Living Room
Share This Story, Choose Your Platform!