In any home renovation whether for simple improvement or for adding value, the last thing considered are upgrades to your modern bathroom. Most homeowners would rather spend most of their budget on key areas like the kitchen and living room. But improving the bathroom can help create a more relaxing ambiance.
There are plenty of excellent redecorating ideas for all types of bathrooms. But if you want features that will not only add value but also give you an up-to-date modern bathroom, continue reading for some great ideas.
Upgrade Your Bathroom with These Modern Features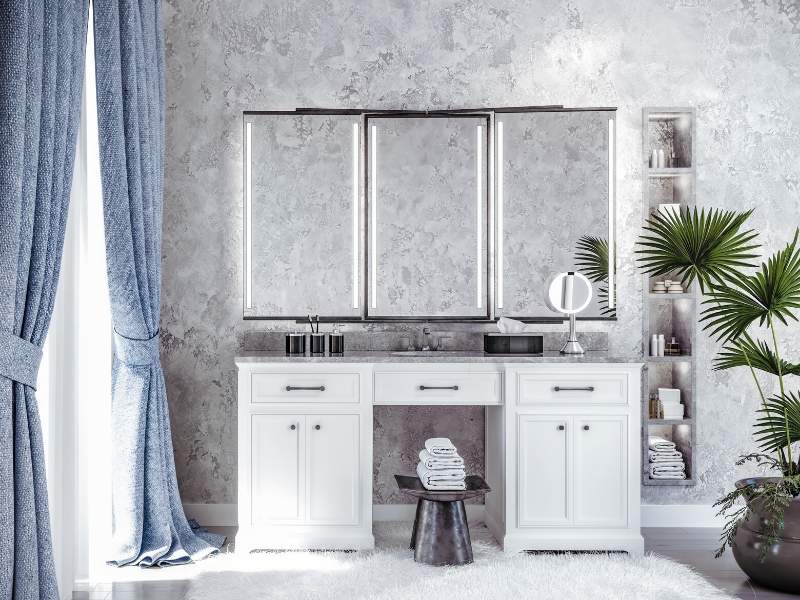 ① Heated Floors
One of the trendiest additions to modern bathrooms is radiant heating. Underfloor piping heated through water or electricity adds comfort to the room, especially during winter. Heated floors are not only innovative but also energy-efficient and are compatible with condensing boilers. Moreover, you can use different types of flooring material such as tiles and ceramic.
② Space-Saving Furniture
Multifunctional furniture adds versatility to any room. You can choose from beautiful vanity units with built-in storage space for all your bathroom essentials. How about a bathroom bench with hidden storage? It is an excellent way to maximize available space and add a decorative element too. You can have shelves installed on the walls if the space is too limited for stand-alone pieces.
③ A Dual-Flush Toilet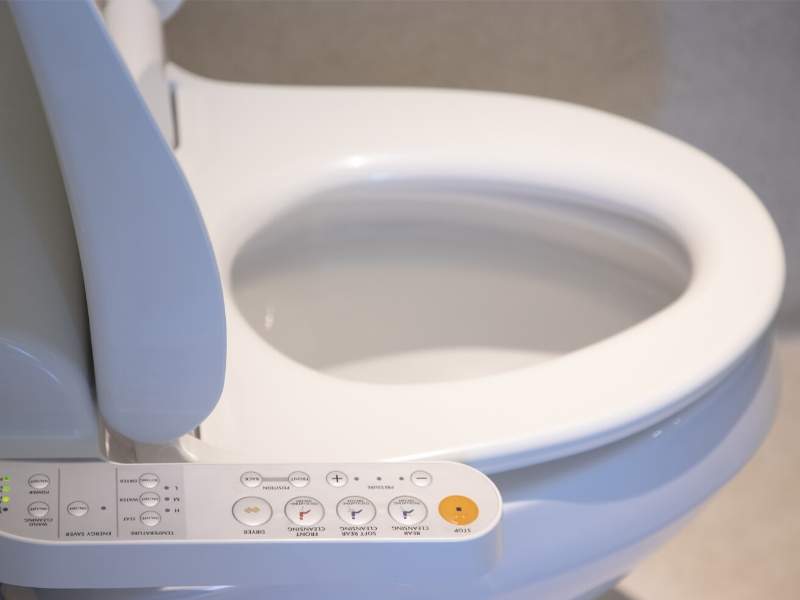 Decorating for a modern bathroom means you need to consider ways to save electricity and utility consumption. One way to do this is by installing a dual-flush toilet. This type of toilet allows you to regulate water use while reducing your water bill.
④ Mounted and Recessed Lighting
One of the easiest and most cost-effective ways to update the look of a bathroom is through lighting fixtures. Modern interior design means lighting is also simple and clean. You can also add recessed ceiling lights to add ambiance as well as mounted lighting under and around the vanity mirror.
⑤ High-Gloss Surfaces
Whether it is floor tiles, counter tiles, or wall tiles, consider adding high-gloss finish to your modern bathroom. Also, keep the color scheme neutral and minimal for more sophistication and a clean look. After all, simplicity is key to modern design.
⑥ Towel Warmers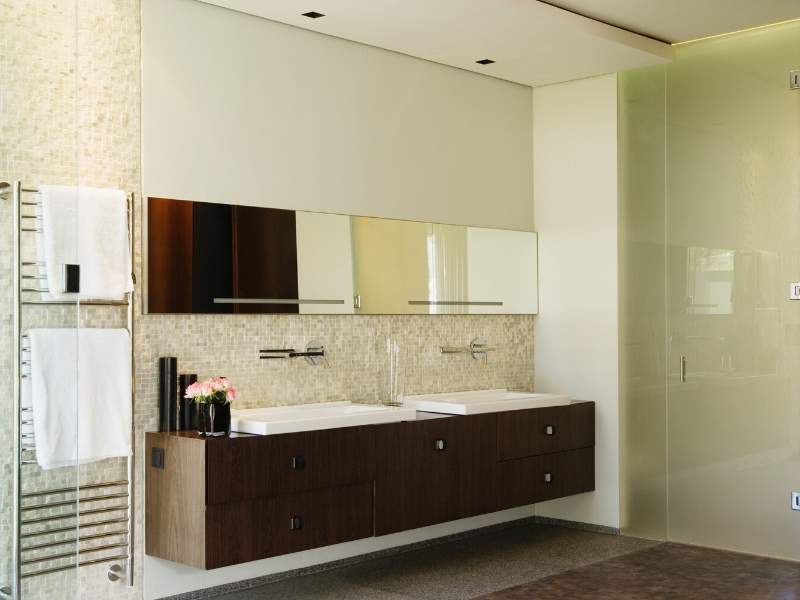 In addition to heated floors, another excellent addition to a modern bathroom is towel warmers. It adds a bit of luxury and added comfort when towels are warm before you use them. In having warm towel rods, you can have the underfloor heating extended so that it also warms other bathroom fixtures. Additionally, you can have heated toilet seats using the same heating installation.
⑦ Mirror Defogger
Foggy bathroom mirrors are quite frustrating especially when you are in a hurry. What you can do is install a mirror defogger at the back of the fixture which prevents it from steaming up. These defoggers come in various shapes and sizes to suit all kinds of mirrors.
⑧ Smart Thermostat
Underfloor heating needs to be accompanied by a thermostat for better temperature control. A digital or smart thermostat is another modern innovation that allows you to control the appliance using an app on your phone. This is a perfect solution for those cold days when you want the bathroom already warmed up before you enter.
First-Time Home Buyer; the Mortgage Loan Programs you Need to Know
The Exercises You Need to Improve your Strength for Fitness Pole Dancing
Why Scandinavian Kitchen Cabinets Have Become The Next Big Trend
Share This Story, Choose Your Platform!