Gardening is a beautiful hobby that holds a lot of value for many people across the globe. It's a chance to disconnect from the busy distractions of the world and focus on something that adds intrinsic value to our lives.
There are many studies on the positive benefits of gardening. Most notably is the ability to help us burn calories, lower blood pressure, improve bone strength, relieve stress and most importantly, make us happier people.
2020 is the start of a new decade and an increasing number of people are getting more interested in their outdoor space. Moreover, they're taking action to make it more beautiful and functional.
Perhaps you're already into gardening or maybe you're just thinking about it. Either way, keep reading for 8 top trends in gardening for 2020.
Gardening Trends to Dig Into for 2020
1. Create Beautiful Outdoor Spaces
Since the recession that affected most of the world's economies back in 2008, gardens took a backseat. Now, in 2020, it feels like the focus is back. This is seen in the increasing number of people who are putting more effort into their outdoor spaces.
Interestingly, the majority of people who enjoy gardening tend to be older but this year younger people are also growing gardens. That's because people want to create beautiful outdoor spaces that they can enjoy all year round.
2. Use Sustainable Soil
Sustainability is a hot topic in every part of our lifestyles right now. This increasing awareness results in many people who want to do more to help the environment. Gardeners are no exception with their main focus being sustainable soil.
Wood fiber and green waste compost are becoming increasingly popular for use in modern gardens. Not only do they help mitigate your impact on the local environment, but they also help to create a more sustainable garden. In fact, you can create your own sustainable soil using a composter.
Interestingly, research suggests that the soil bacteria, Mycobacterium vaccea, found in sustainable soils is important for gut health. This gives you even more reasons to start using sustainable soil.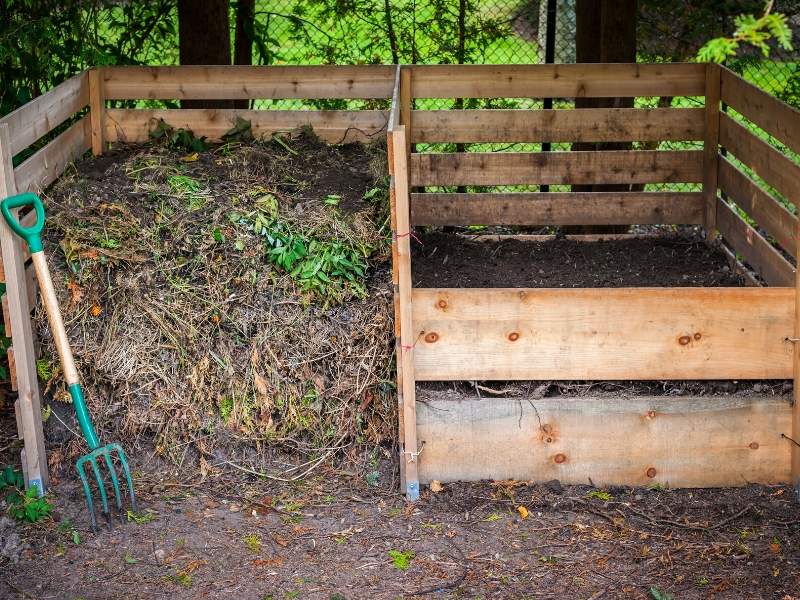 ⎆ Get Your Composting On
Composting isn't new but it's gaining traction. Along with the need for greener footprints, composting is a great way to rid yourself of organic waste. Interestingly, compost might consist of food scraps, garden waste, pet waste, and paper. Composting also ties in nicely with the trend of the 'no-dig' gardening, supplying you with the organic mulch you require.
Finally, composting helps reduce your carbon footprint. Moreover, it provides plants with essential nutrients and enhances the fertility of your soil. Small or large households can buy a composter from the store or you can build your own.
3. Adopt the 'No Dig' Method
The 'No Dig' method of gardening was introduced as a way to further improve the health of your soil, protect wildlife and improve the local environment. This year, gardeners will be adopting this method more than ever. In order to take part, you will need a lot of mulch (well-rotted manure or compost). The idea is that you do not dig up your existing soil. Instead, you add about 15cm or more of organic mulch to the top.
This method prevents you from disturbing any living things in the existing soil but also kills weed seeds that might be ready to sprout. Interestingly, this allows rich soil to prosper and clears weeds at the same time.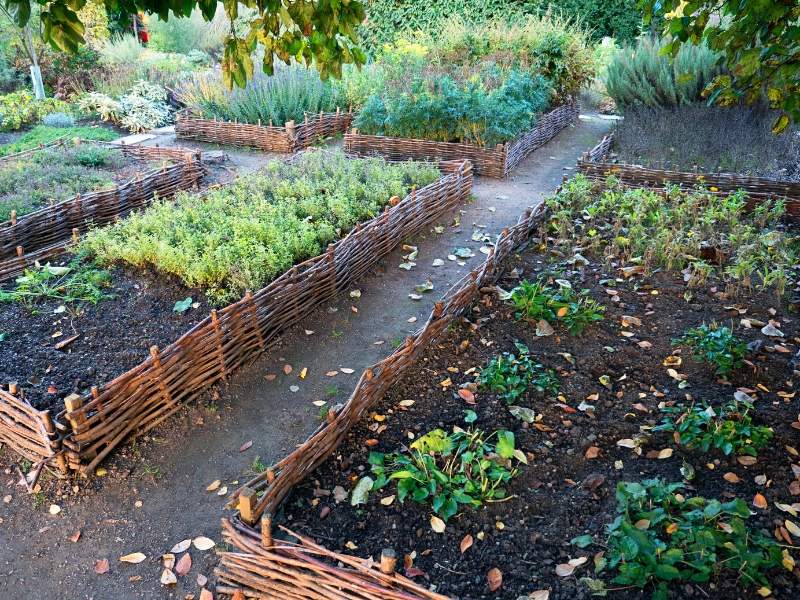 4. Grow Your Own Veggies
Fears over the negative impact of mono-cropping and harsh chemicals are a few of the reasons people like to grow their own delicious food. Plus, having your own veggie garden allows you to become self-sustaining and less dependent on the destructive nature of modern agriculture. For these reasons and others, more people than ever are now growing their own veggie gardens.
Local and certified organic foods are expensive to buy at stores. So, many people are growing their own organic food. It's well worth the effort because veggie gardens are incredibly easy to set up and maintain.
5. Enjoy Big House Plants
People have been placing plants and trees in their homes for thousands of years. However, in 2020, you will see a return of the trend of big house plants. That's because people feel a need to reconnect to nature. Not only does it lessen the stress of modern life, but it also adds the physical and emotional benefits of plants to our daily lives.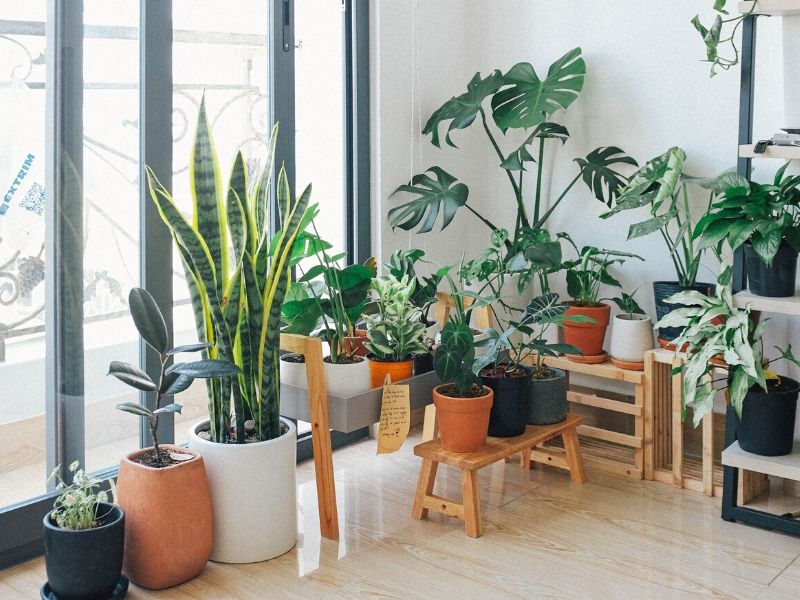 Some people want to transform their rooms into mini-jungles to create an exotic and fresh environment. It's not always about aesthetics either. Rather, there are proven scientific benefits from having lots of plants in your home. For instance, some plants have natural antimicrobial, hypoallergenic and air filtering properties.
Keeping houseplants healthy and alive is the trickiest part. Homeowners are increasingly looking to modern technology to lend a hand with their house plants. As an example, if you struggle for the appropriate amount of light you can buy 'grow lights'. Or, if you need help making sure you have the right type of light you can download the app 'Plant Light Meter'. These types of technology are helping thousands to adopt a house full of plants.
6. Grow Flowers from the Past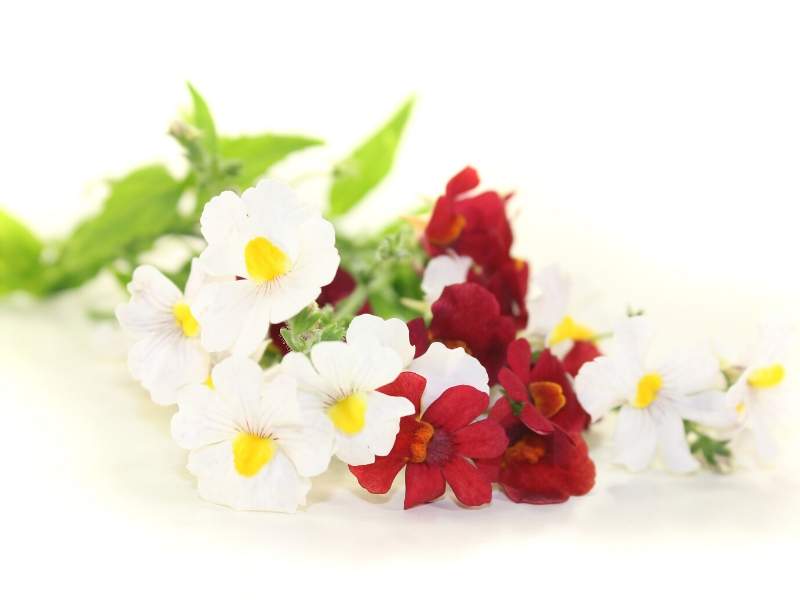 More specifically, the 80s. That's right, plant species such as nemesia and diascias are returning to people's gardens this year. The sweet scents of these flowers are in use not just because they are beautiful but also because they help boost the number of bees and butterflies. This is an environmental step in the right direction because both bees and butterflies are on the decline across the world.
To make these older varieties of flowers more appealing in 2020, you will find the launching of new breeds such as 'berries and cream' and 'Wisley Vanilla'.
7. Employ Vertical Gardening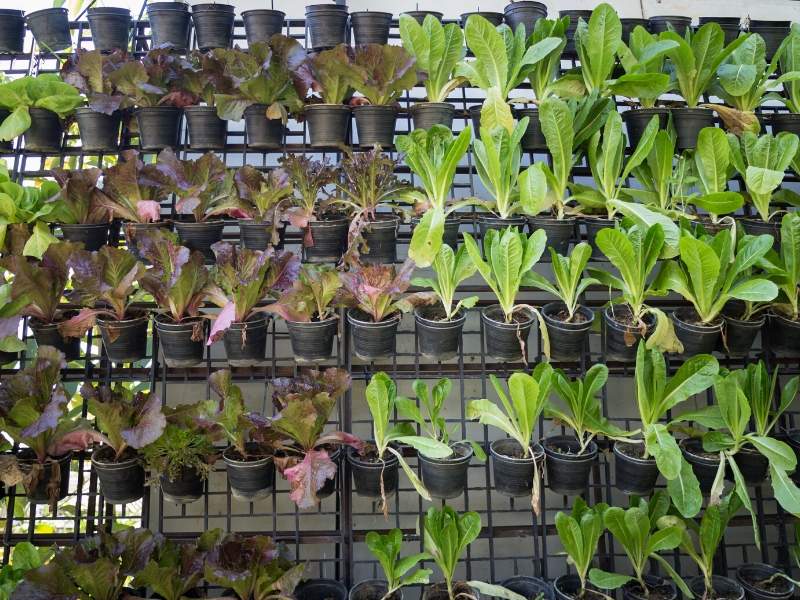 People living in apartments or small houses with limited outdoor space are creating wonderful new ways to grow plants and food in their homes. Those with balconies hang baskets and those with small gardens use wood frames to help them create more space vertically.
Herbs and microgreens grow easily in small pots with limited sunlight and are easy to maintain. Moreover, cooks enjoy having fresh herbs and enjoy an abundance of microgreens for their salads, sandwiches, and smoothies.
The Exercises You Need to Improve your Strength for Fitness Pole Dancing
Why Scandinavian Kitchen Cabinets Have Become The Next Big Trend
The Connection Between House Cleaning, Home Design, and Health
Share This Story, Choose Your Platform!