A lot of people see bathroom renovations as intimidating and expensive, and they can be. But it all depends on the choices you make. A guest bathroom is somewhere you can't afford to go too over-the-top unless you don't care about ROI. You have to be sensible since this is not a primary room and will be viewed as an extra by many buyers. That doesn't mean, however, that you should neglect it and let it go out of style. If your guest bathroom is looking a little boring these days, we invite you to continue reading for three easy tips to renovate a guest bathroom without breaking the bank.
How to Economically and Easily Renovate a Guest Bathroom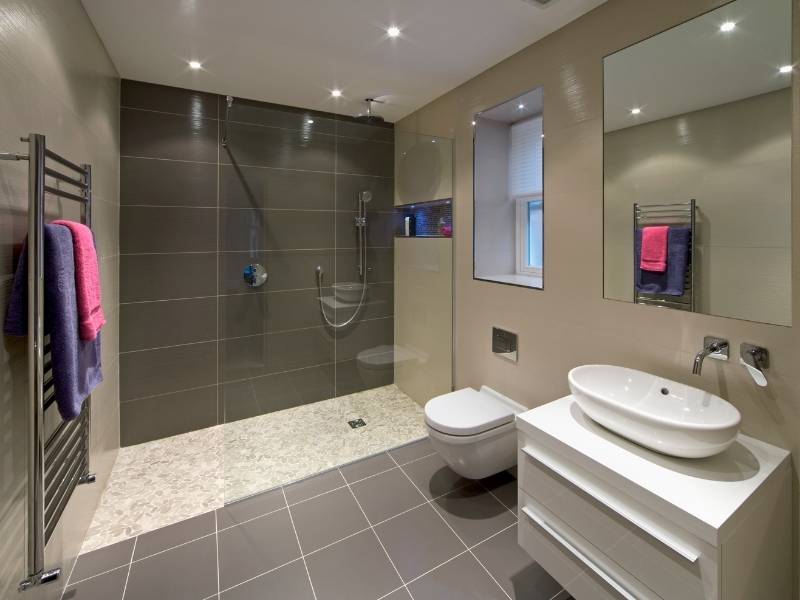 ① Keep Tiles to a Minimum
You don't have to tile a complete wall in the bathroom. Shower stall walls can be painted or only partially tiled. Focus on areas where the tile will pay off, like on floors, for instance. Tiling is one of the most expensive parts of renovating a bathroom, especially if you're dealing with a contractor, so you have to be smart here.
With a guest bathroom renovation, you could get away with only putting one horizontal tile strip along the wall and painting the rest. Or, if you really wanted a certain type of expensive tiles you can do things such as using it in certain spots and surrounding it with less expensive tiles in a complementary color. This will create great contrast and make the luxurious tiles stand out even more.
② Luxury Vinyl Tiles for Flooring
Luxury Vinyl Tiles, or LVTs for short, are the hot new thing in flooring materials. These are nothing like vinyl tiles most people are accustomed to. These are made from a bottom layer that is covered by a realistic pattern made to replicate any material that you want. This is then covered by a thin transparent layer.
Don't let the "luxury" part fool you, this is one of the most affordable flooring options you'll find. But they do look luxurious and will allow you to recreate the look of materials that would not be the most bathroom friendly, such as hardwood, for instance.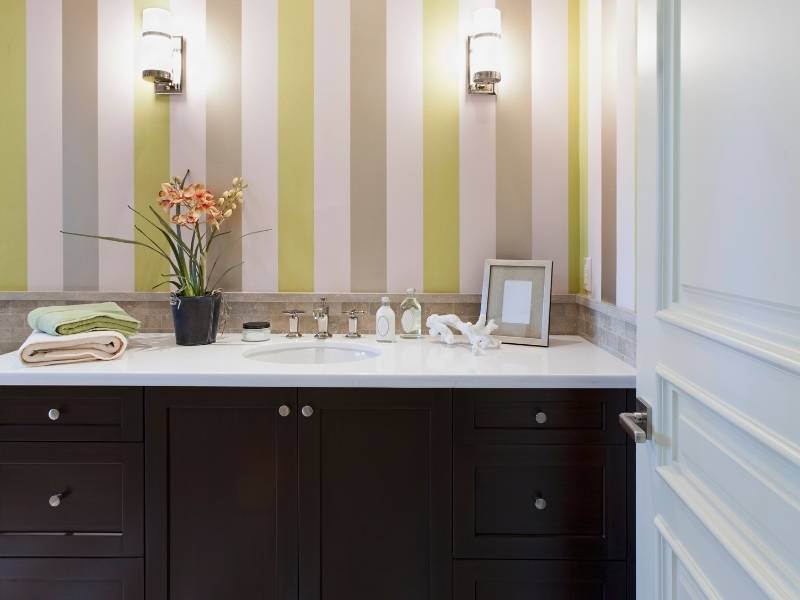 ③ Cut Costs on Countertops
People tend to splurge when it comes to countertops in bathrooms. That's because they don't require as much as in a kitchen. While marble countertops will elevate any room, it will be expensive if you don't make the right choices. One of the easiest ways to reduce costs is to go for different colors. Go for unusual, less popular colors instead.
Another thing you could do is to look for slabs that might have some imperfections. This could be a great way to save money. Not to mention that your sink will probably be taking most of the space on the countertop. So, if the imperfection is where the sink will be, it will be barely noticeable.
As you can see, you don't necessarily have to spend tens of thousands on a guest bathroom makeover. Just follow our few tips and look for other ways to keep costs to a minimum. If you have any other tips to offer, please do so in the comments below. Also below you will find links to more interesting articles about ALL things DESIGN for your home or business.
Images Courtesy of Canva.
Other Posts You Might Enjoy:
5 Design Tips To Make Any Bathroom Look Amazing
3 Inspirations of Natural Lighting for Your Bathroom
Designs of the Year: A Guide to the Top Bathroom Trends of 2020
5 Problems Faced by People with Smaller Bathrooms: Here is what You Should Do
Share This Story, Choose Your Platform!