Natural lighting for your bathroom is a nice concept but how does one accomplish that? In the past, bathrooms were, for the most part, dark little rooms with few windows. But not so much anymore. Natural light is such an important part of our modern homes so, why not the bathroom as well?
For your inspiration, here are some exclusive peeks at Patricia Davis Brown Designs! These open bathrooms with lots of natural lighting will surely inspire you to make some changes to yours.
Natural Lighting for Your Bathroom • 3 Inspirations
Bay Window Bathtub
This is a modern upgrade to a traditional window design. Bay windows have long been favorites of many homeowners. They evoke a feeling of comfort and in this setting, the feeling of the past brought into the modern age.
The soothing greys and whites are brought out with the snazzy tile, the marble flooring, and the beautiful white tub that sits perfectly beneath the bay windows.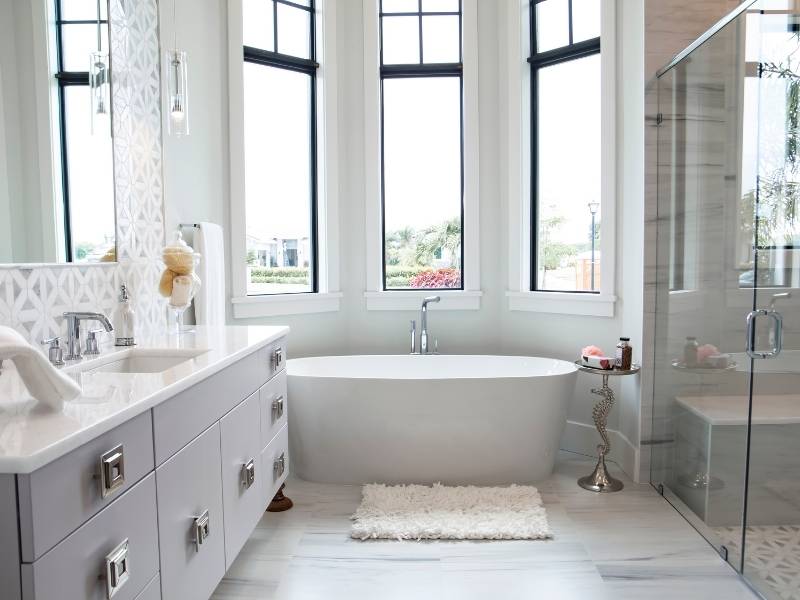 Modern Tropical Views from the Bathroom Window
This bathroom is classic, yet modern and serene yet alive with natural lighting. The shape of the window is complimented by the shape of the modern tub. The theme is carried over into the shower with its glass doors that allow an open feeling throughout the room.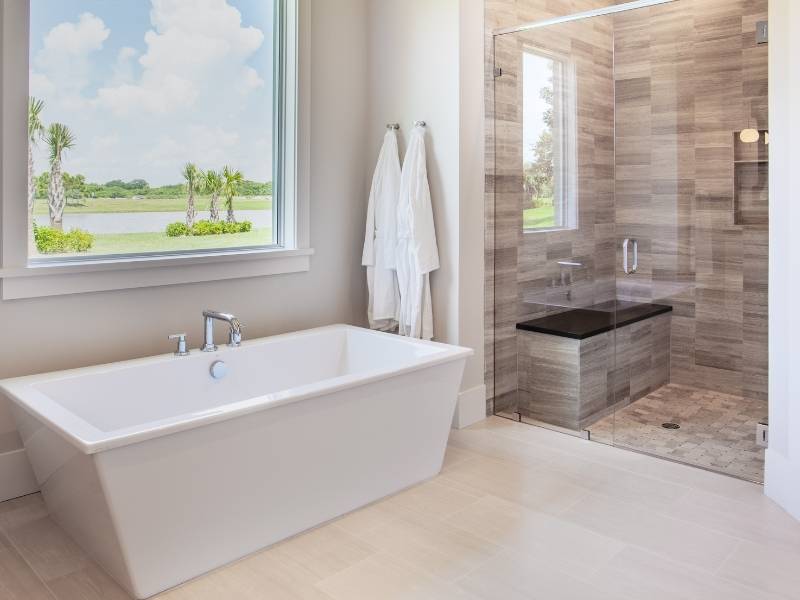 Pretty in Soft Beige and Natural Lighting
The natural lighting in this bathroom is slight muted with the addition of a crisp white shade over the bottom portion of the window. But, with light flooding in from the upper windows and bouncing off the huge mirrors, this bathroom will always shine brightly!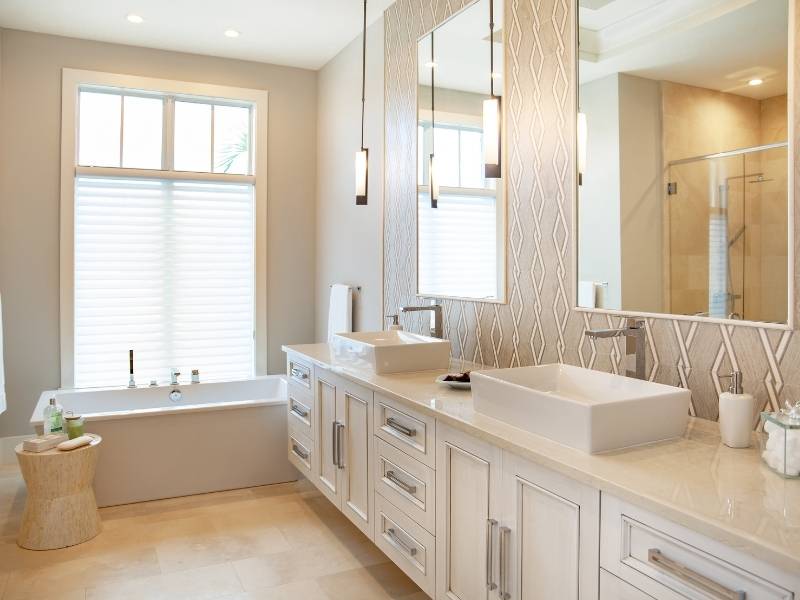 If you have any suggestions or questions you'd like to add, please do so in the comment section below. We've also included several links below to take you to more excellent articles about all things design.
Images Courtesy of Canva.
Other Posts You Might Enjoy:
5 Problems Faced by People with Smaller Bathrooms: Here is what You Should Do
5 Tips to Add Ambiance and Tranquility to Your Spa Bathroom
3 Types and Styles of Beautiful Home Lighting
Share This Story, Choose Your Platform!