If you love going to the spa and want to create the same experience at home, then, it's time for you to think about creating a spa bathroom in your home. Whether you want to control the temperature in the bathroom or have relaxing music or lights, there are plenty of ways you can turn your tired looking room into something stunning.
We've gathered some spectacular ideas for you to apply to your spa bathroom and listed them below for your information, inspiration, and enjoyment.
Tranquility & Ambiance Design Tips for a Spa Bathroom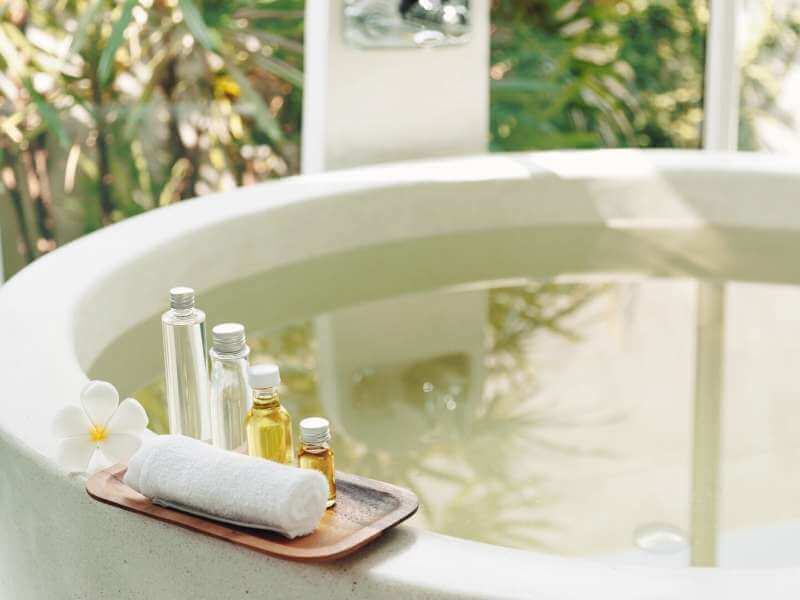 Privacy Glass
If your bathroom is dark and depressing, or if you have trouble seeing yourself in the mirror, it's time to tap into the natural light. To start, increase the size of the windows and also add a privacy glass during your next bathroom renovation.
Alternatively, you can install a stunning stained glass window for artisan ambiance. These and other techniques also allow you an added layer of privacy each time you visit your bathroom.
Mood Lighting
In addition to natural light, also install mood lighting in your bathroom that will allow you to choose the colors according to your mood and the current use of the room. For ideas, look at some of the latest specific bathroom design pro projects and see how mood lighting can make a difference in your spa bathroom.
Flickering Lights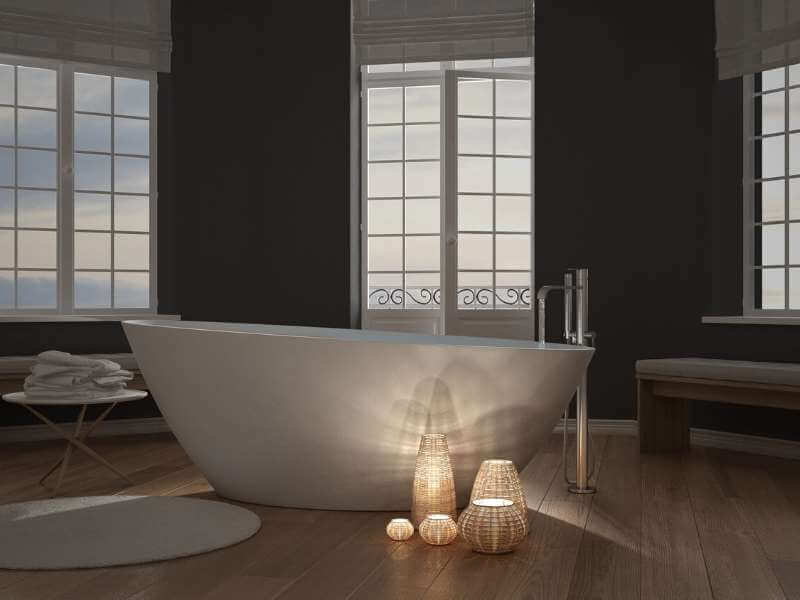 In case you love having a bath in the candlelight, but don't want to bother with real candles, you can get the same effect with solar-powered flickering lights. They help you get you in the right mood to relax and reflect on your day. Moreover, with solar-powered lights, you reduce the risk of accidental fires yet still enjoy the ambiance of candles.
Roll Top Bath
If there is one item that makes any bathroom feel luxurious, it's a roll top bath. You will love the feeling of freedom and space, and feel like you are truly in a spa. Additionally, you will find many traditional and modern design selections. Another consideration is to install a decorative surround, so you get the privacy you need and added ambiance.
Massage Shower with Music
In case you are more of a shower person than one who takes baths, try to find ways to get the most out of your shower. A really nice idea is to add a Bluetooth shower head that plays music while you shower. This is an entertaining addition to any spa bathroom.
If you would like to make the most out of your face cleansing and beauty routine, you might also want to get a massage power shower that will help your muscles relax after a long and stressful day.
To make the most out of your spa bathroom home improvement, use these tips for inspiration and ideas. It is our sincere wish that you design the most relaxing spa bathroom possible to help everyone in your family to be able to destress after a long day's work.
Images Courtesy of Canva.
Other Posts You Might Enjoy:
7 Easy Tips for an Eco-Green Sustainable Bathroom
6 Inspiring Glass Countertops for Your Kitchen or Bathroom
Elegant Mural Themes for Your Bathroom
Share This Story, Choose Your Platform!