There is nothing quite like the warmth of a comfortable bed to sleep, nap, read a good book or watch TV. It's the perfect place within the home to close the door and enjoy some well-earned peace and quiet. To help you create a tranquil paradise within the home, we are providing these five steps to a beautiful bedroom.
5 Steps for a Beautiful Bedroom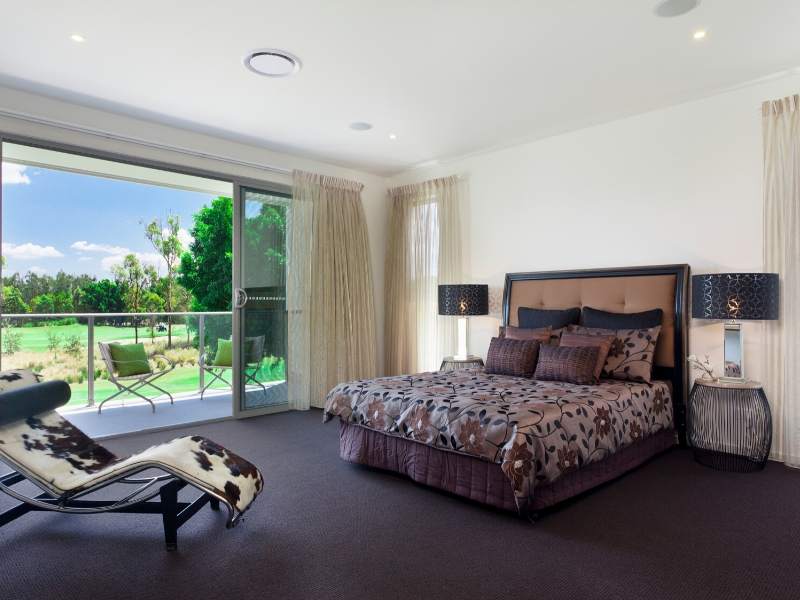 The Perfect Bed
The bed you choose will take up the most space within your bedroom, so it is a natural focal point. For this reason, you must select the perfect bed for both your comfort, room size, and interior design. The first thing you will need to do is discover the best bed for your needs; look for the best modern king beds online. The next step is to pick the right bed linens. Follow the general rule of thumb by investing in a luxurious duvet, two standard pillowcases, two housewife pillowcases, and a decorative cushion. You can also add texture and warmth with a throw. Layering your bed with fine linens gives it a luxurious look and feel
Bedside Tables
Flank your bed with a matching set of tables, which will provide the room with both style and symmetry. You can even emphasize symmetry a little further by adding matching table lamps onto the bedside tables. Once the room is in symmetrical balance, you should then add smaller objects that do not have to match, such as a decorative bowl, jewelry box, a photo frame, or fresh flowers. Accessories are the finishing touch to any room design.
Chest of Drawers
Add style and function to your home by adding a beautiful chest of drawers into your bedroom. You can also highlight the furniture by hanging a large mirror above the drawers, which will also make it easier to get ready in the morning. You can also add a table lamp to create a visual height whilst layering your bedroom's lighting, and you can personalize the space with a jewelry display or perfume bottles.
Drapes
Unsure how to install your drapes? Hang them as close to the ceiling as possible and allow them to drop to the floor. As a result, it will create an illusion of high ceilings, as your eyes will be drawn toward the room's full height. It is also advisable to widely hang the drapes so the whole window will be visible once you draw the curtains back, which will welcome a lot of natural sunlight into the room.
An Armchair
A bedroom is more than a place to rest your head each night. Create a calming area space by adding an upholstered armchair in the corner of the room. It will provide shape, color, and texture to space while providing a comfortable seat to read a book, sit at the window or simply enjoy a quiet little break from a busy home.
Do you have any style tips for a master bedroom? Have you incorporated any of the above into your home? Please feel free to share your advice in the comment area located below.
Images Courtesy of Canva.
Other posts you might enjoy:
Relaxing Bedroom Design; Tips on How to Achieve It
Bedroom Design; How to Design a Themed Bedroom
Bedroom Design; How to Create Your Perfect Bedroom
Share This Story, Choose Your Platform!