If you've never had to sell your home fast, the idea might be very exciting but also a bit scary! But, don't despair because we are here with these tips to help guide your way.
After all, many families in our modern world don't expect to live in one house for the rest of their lives. In fact, many begin with a starter home to sell at a later date. So, perhaps it's time for you to upgrade to a larger home.
Others need to sell their home fast because of an unexpected job offer or a simple whim to move to a new location. But, regardless of the reason why you want to sell your home fast, you must have the right strategies in order.
The most straightforward way to let go of your residence is by approaching cash home buyers like Fair Cash Deal because you can sell your house as it is. This means that you don't need to make repairs or wait for long months before finding someone to purchase it.
Nonetheless, if you want to go through the traditional route and make simple home changes that help sell your home fast, we invite you to continue reading to learn some great tips about getting your home ready for sale.
5 Quick & Easy Ways to Sell Your Home Fast
1. Repaint the Exterior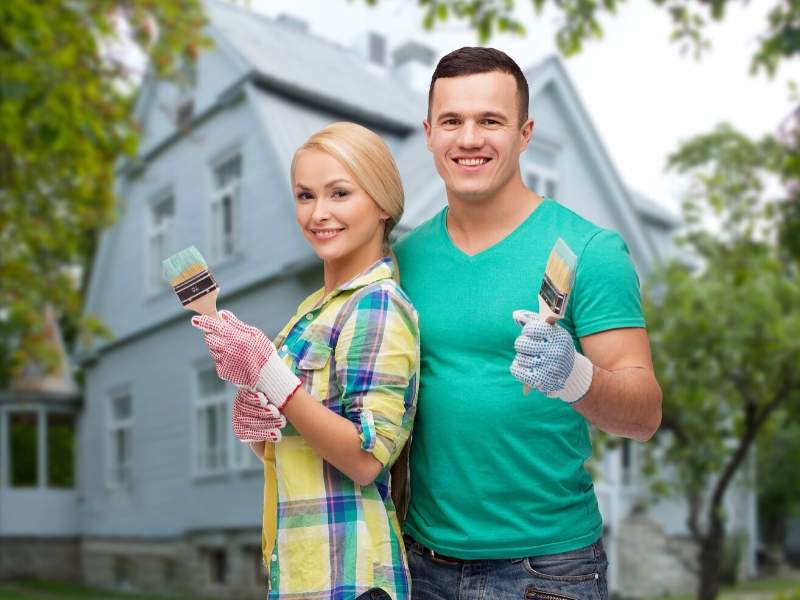 The easiest way to freshen up the look of your house is to apply a fresh coat of paint on the outside. With this, you increase your curb appeal. Curb appeal is a fantastic way to entice potential buyers to view your home.
A good tip to remember is to choose neutral colors. While you may enjoy bright and bold colors, it's doubtful that the next owner will appreciate them.
Instead, stick with subdued tones, like white, beige, and gray for the walls. If you really want vivid shades, use them as accents on window sills, the eves, or your door.
As mentioned above, cash home buyers like Element Homebuyers purchase properties as they are. So, homeowners no longer need to strive to increase their residence's curb appeal.
2. Replace the Cabinet Handles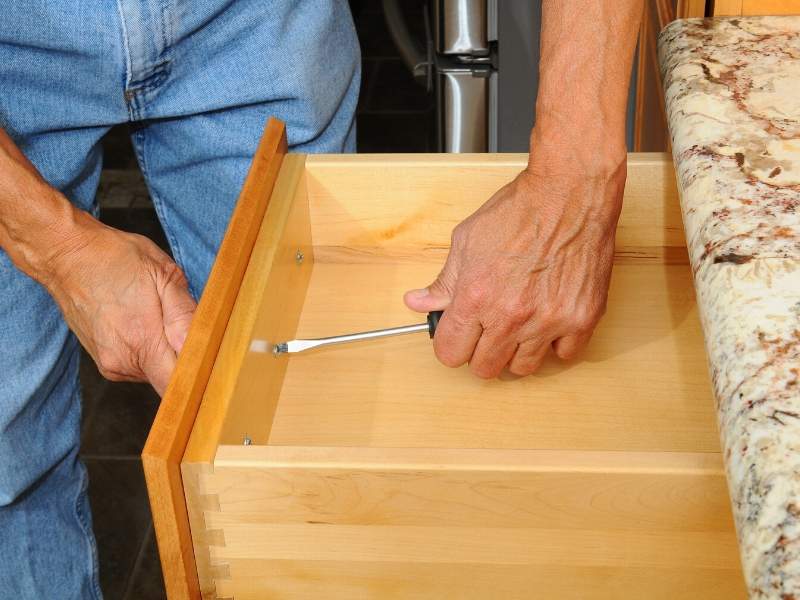 Another effortless tip is to give your kitchen and bathroom cabinets new hardware. This inexpensive switch can make a significant difference in how your interior looks.
Simply remove old knobs and install with a myriad of designer choices from your local home store. They are an inexpensive alternative to improving the look and feel of any space.
If you want to replace more than your cabinet handles, the following are some other easy upgrades:
⎆ Glass Door Inserts
Glass is an excellent material to add to your cabinet doors because it allows you to see what's inside the cupboard. Plus, you can easily complete this simple task over the weekend.
⎆ Crown Molding
If you feel that your cabinet's exterior seems very generic, revamp its look by putting crown molding. With this simple project, you end up with a classy look for the kitchen.
⎆ Spice Racks
Take advantage of the space inside your cabinet by adding a spice rack behind the door. This makes the seasonings more accessible while saving space on your countertops.
3. Remove Excess Furniture
If you're planning to put your home up on the market very soon, remove excess furniture and declutter the entire home. If you're not ready to get rid of these extras, rent a storage space until you move into your new home.
Then, carefully arrange the essentials that highlight the beauty of each room. Also, remove personal belongings so that potential buyers can imagine themselves living in that home.
4. Install Exterior Lighting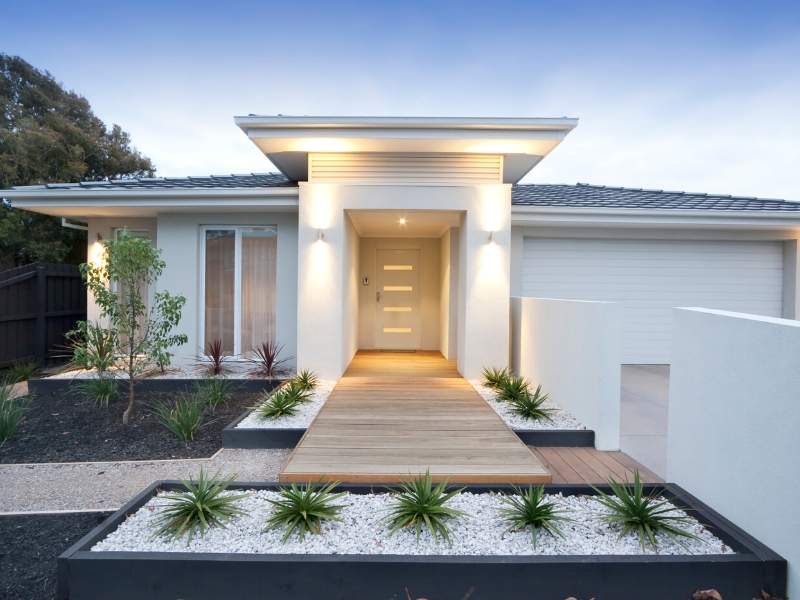 Another way to increase your property's curb appeal is to add exterior lights. Having ample lighting significantly boosts the look of your home. What's more, it enhances your safety.
However, you don't need to put up a lot of light bulbs or invest in a heavy-duty lighting system. Just a few strategic placements of lighting makes a vast difference.
5. Design a Welcoming Entrance
Potential buyers should feel as if the home was built just for them. To create this feeling, design a welcoming space in the entryway. Again, remove clutter and personal things so that it's easier for them to imagine living in your home.
Conclusion
If you're planning to sell your house, you can do these simple changes to revamp the look of your property. The primary thing to consider is increasing your home's curb appeal by repainting the outside and adding exterior lighting.
For the interior, replace cabinet handles and remove some furniture to make the space more neutral. Plus, you should also create a welcoming entrance to give potential buyers a cozy feeling and increase the chances of a sale.
Teach English for Fun and Travel
8 Must-Have Features of a Modern Bathroom
First-Time Home Buyer; the Mortgage Loan Programs you Need to Know
Share This Story, Choose Your Platform!