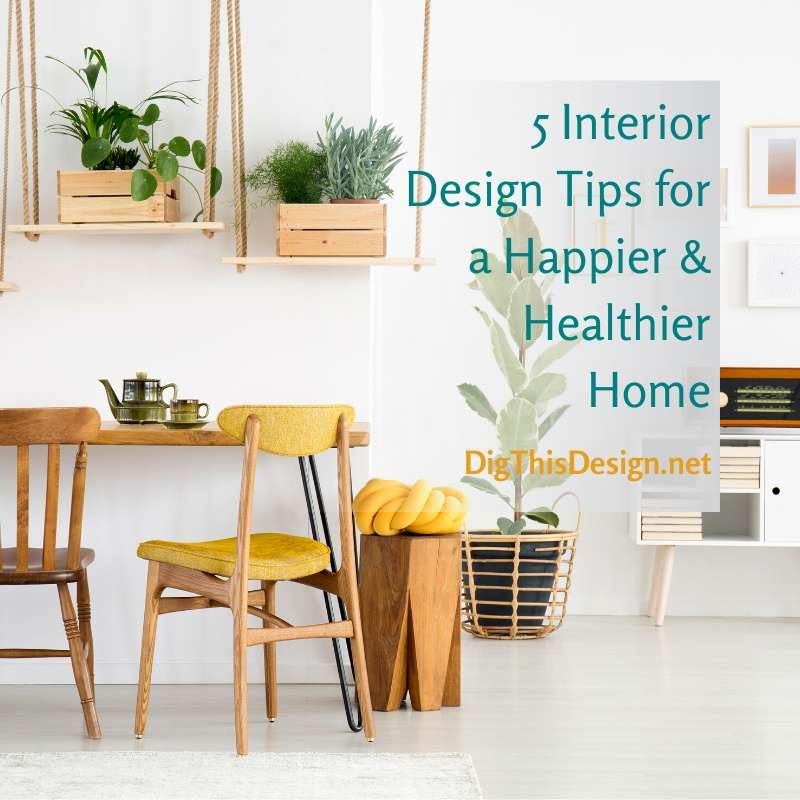 We often talk about how important it is to utilize the best interior design tips to make certain that you maximize your space. This has never been truer than in relation to your mood and how you feel about your home. Your home, above all else, should be a safe, happy place for you and your family. Without fail, there are things beyond our control that are at play, but it's still completely possible to create a comfortable and comforting place.
Today, we want to talk about how you can design your home to uplift your mood and foster a soothing environment throughout. Here are five great interior design tips you should consider for your home.
Create a Happier & Healthier Home with These Interior Design Tips
⎆
It's All About Lighting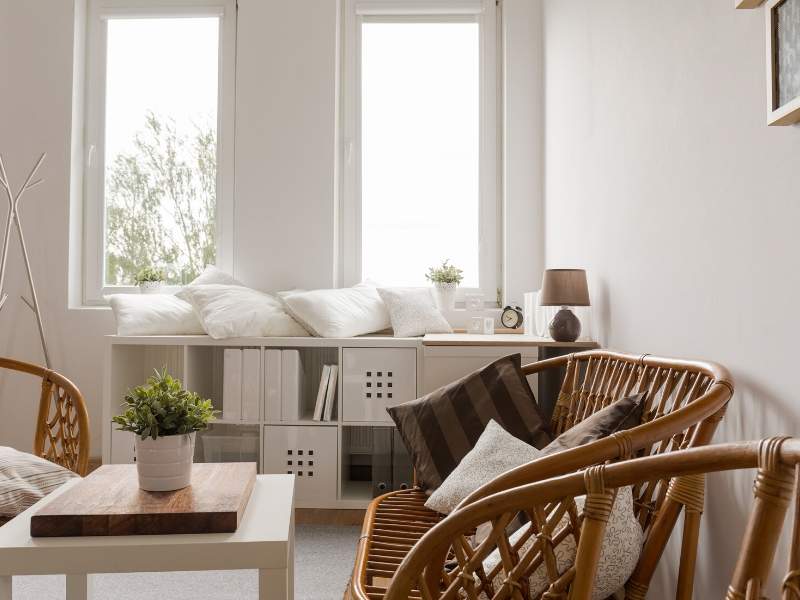 One of the first things you notice in any home is the lighting. Both natural light and artificial light are extremely important to the overall design aesthetic and mood of your home. We always recommend homeowners utilize as much natural light as possible, however, it's just as important that you select the right indoor lighting, as well. Did you know that light could have an impact on the intensity of your emotions? Some studies have actually shown that bright lights significantly impact feelings of warmth and happiness. Bright sunny days tend to lend to happier and more optimistic people.
In relation to your home, it's equally important that you pay special mind to the lighting. For example, darker lighting might set a drearier tone. Our favorite interior design tips are all about mixing and matching your lighting to create a brighter and livelier aesthetic. Consider two to three light sources per room. We recommend using an overhead light for the general lighting, a directional lamp for task lighting, and a decorative lamp for ambient lighting.
⎆
Opt for the Best Paint Colors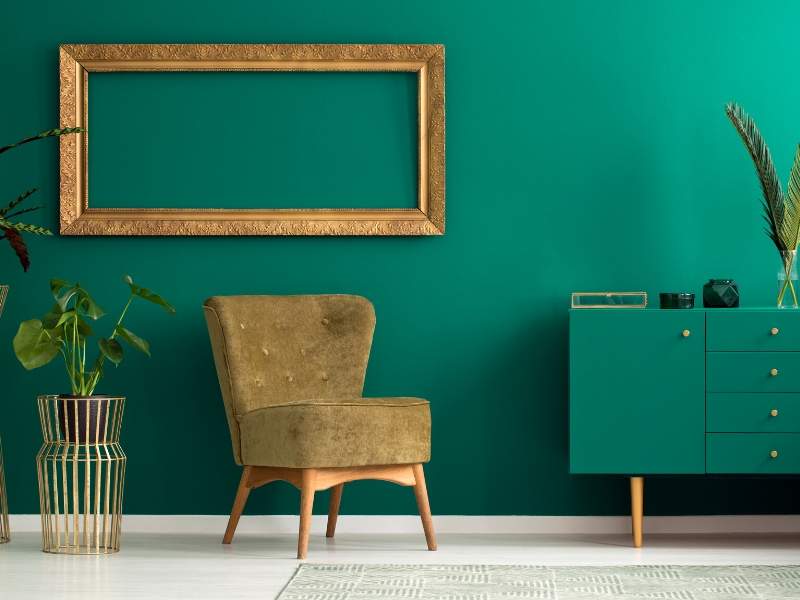 Perhaps one of our favorite interior design tips for any homeowner is to carefully select your paint colors. Studies have shown that different colors impact people's moods, creativity, and overall sense of well-being. The right color or mix of colors can ease your worries, uplift you, and help you feel relaxed. If you're hoping to create a soothing and relaxing vibe, we recommend using varying blue, green, and grays. For a livelier atmosphere, consider using pinks, yellows, and oranges.
Whatever you choose, always do online searches for tips when choosing paint. You'll discover more about interior home painting, customer reviews, and understand the importance of color in your interior design. If you still don't have the confidence to pick your color palette consider hiring a professional designer and pay a consultation fee, it's money well spent.
⎆
Build Upon Your Connections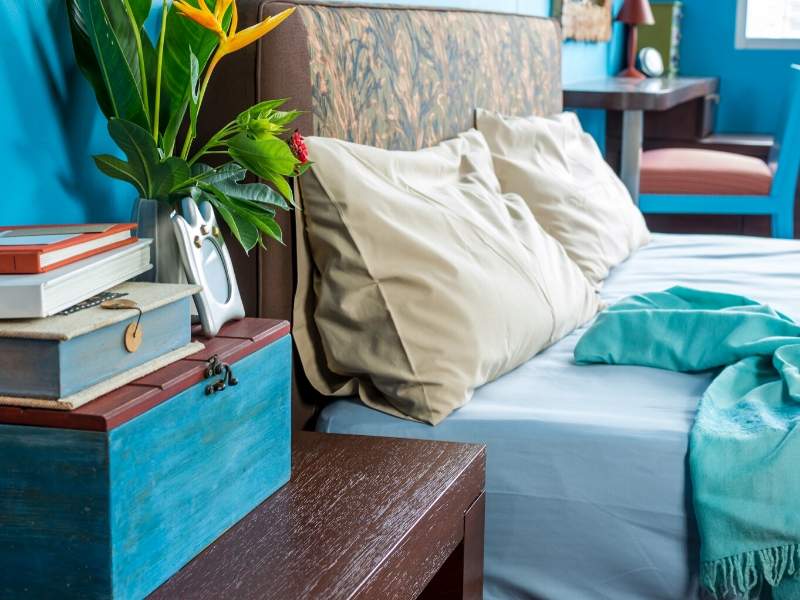 Above all else, your home should be a place of connections. It's where you relax and revive, but it's also where you build memories with your loved ones. One of the best interior design tips a homeowner can utilize is to build upon their sentimentality. Basically, you want to find decor and furnishings with which you can build connections.
For example, if butterflies are something that makes you happy or horse motifs make you feel free, consider adding subtle design elements that hint back to these things. Throw pillows, wall art or gallery walls, and even petite curios are a great way to bring that level of sentimentality and personalization into your home. Each time you look at these elements, you'll experience an instant mood-boost. Remember, whatever you choose should evoke positive emotions to ensure it's something you can enjoy on a daily basis.
⎆
Bring the Outdoors In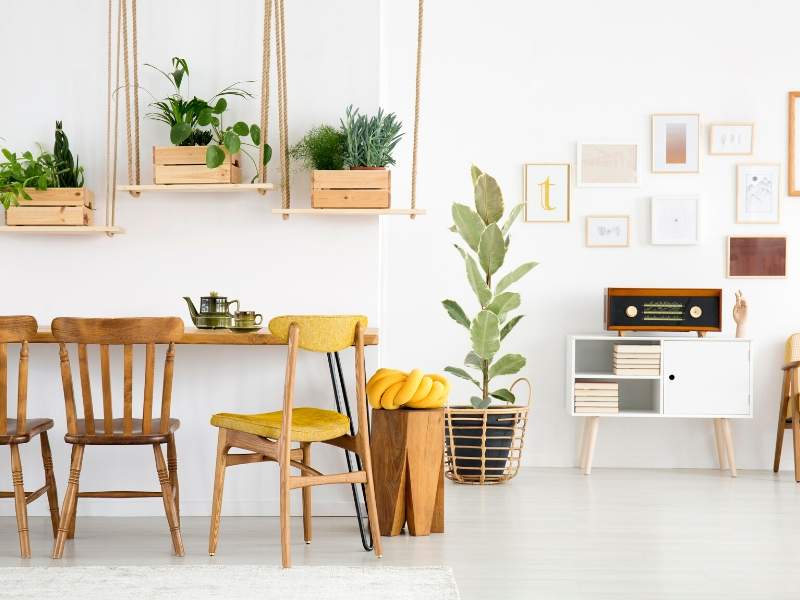 This is, quite possibly, one of our favorite interior design tips of 2018 and because there are so many ways to interpret it. Getting back to nature is a fantastic way to lift your spirits and there are many ways you can do this. If you want to opt for a simpler route, we recommend adding an overall natural-inspired theme to your interior design. Consider using floral bedsheets or throw pillows, and never underestimate the power of a fantastic wallpaper. Furthermore, use pale greens and hints of yellow in your interior design scheme to bring the outside in.
Perhaps an even better way to bring the outdoors in is to add fresh flowers. Bringing plants and nature into the home offers an instant refresh, and they actually work to cleanse the air, an added benefit. Adding these real touches of greenery and fresh flowers will revitalize your space and lift your spirits, no matter the season.
⎆
Interior Design Tips Are All About Space
Great interior design is all about organization, aesthetics, and great use of your space. We've mentioned a few times about the growing minimalist trend and how that actually plays a significant role in reducing stress and worry at home. Luckily, if you're not ready to dive into the trend just yet, there are plenty of other great ways that you can transform your space.
We recommend that you take a good hard look at your belongings. Do you have clutter lying around or things you haven't used or seen in over a year? If so, chances are you don't need them anymore. Organizing, donating, and better utilizing your space can have a significant impact on your mood, so you want to make sure you do things with intention. Add attractive storage containers.
Rearrange your furniture so that it opens up your room and reduces feelings of being closed off. However, you choose to tackle this, know that each of these interior design tips will help you make your place your own. Take the time to think about each element, find what makes you happy, and work towards a more serene and inspiring home.
Images Courtesy of Canva.
Other Posts You Might Enjoy:
The Ultimate Guide to a Minimalist Office Space
6 Great Reasons to Use Roman Shades
5 Spring Decor Trends to Brighten Your Home
7 DIY Lighting Tips to Transform Your Home
https://digthisdesign.net/wp-content/uploads/2018/04/5-Interior-Design-Tips-for-a-Happier-Healthier-Home.jpg
800
800
Melissa Moore
http://development.digthisdesign.net/wp-content/uploads/2016/11/OLD_DigThisDesign_logo.jpg
Melissa Moore
2018-04-17 01:00:18
2021-01-16 10:03:33
5 Interior Design Tips for a Happier & Healthier Home