Not keeping up with winter time maintenance can cause damage to your home and have you spending a lot of money in the future unnecessarily. Don't let it happen to you. Do these maintenance tasks this winter to keep your home shipshape.
Winter Time Maintenance List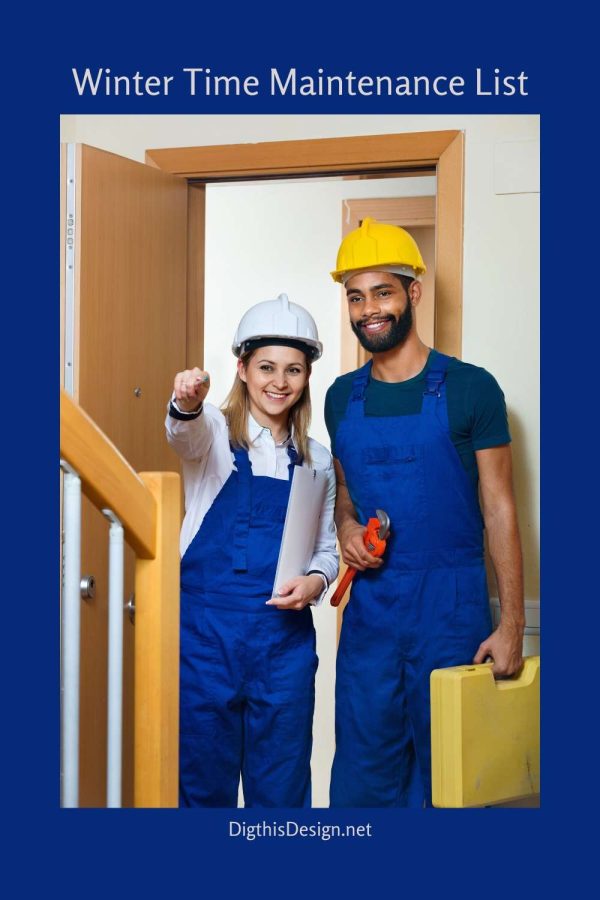 Block Out The Breeze
About 40 percent of all of the heat in your home is lost through the gaps around the windows and doors. It's a good idea, therefore, to spend a bit of time making sure that all of these areas are blocked off from the outside world. Look for cracks in your window frames and fill them with the appropriate filler. Make sure that doors fit properly, and that there aren't large gaps beneath outside doors. If there are, fit doors with draught excluders to prevent your precious warm air from leaving the house.
Sort Out Your Heating
It's a good idea to make sure that your heating system is in full working order before the rush this winter. You don't want to be stuck out in the cold this Christmas Eve with a boiler that refuses to heat your home. If your boiler has a pressure gauge, make sure that the pressure is set at the right level, topping it up if necessary. It's also a good idea, Sheena Anker an engineer from a prominent energy company says, to make sure that your hot water tank is insulated with materials that you can find at most hardware stores.
The winter is also a good time to carry out air conditioning repairs. Some air conditioning units actually degrade over time if they're not regularly used, so get a professional to look over yours before the weather starts to warm again.
Tend to The Garden
Things are looking rather bare this time of year, and that actually makes it an excellent time to get into the garden and prepare it for next year without all of the lush plant life getting in the way. Use this as an opportunity to trim back hedges, remove weeds and cut back dead branches.
Kevin Byrne is the founder of a big tradesperson website. He says that doing these simple maintenance tasks over winter is actually a great idea since there's a higher chance of high winds during the winter months for many northern communities He suggests getting rid of overhanging branches that can damage your property now, rather than waiting when the weather might be even colder.
Insulate Your Pipes
Burst pipes are a big issue for people living all over America, especially given how cold the weather has been recently. When there's a cold spell, it can cause the water in pipes to freeze. When water freezes, it expands, meaning that it can easily cause pipes to crack causing thousands of dollars worth of damage. Insulation, as well as periodically running the boiler (even if you're away) helps to prevent this from happening. You can get hold of specially designed insulating material from most DIY shops and hardware stores.
Images Courtesy of Canva.
Other posts you might enjoy:
Home Improvement Tips To Safeguard Your Home This Winter
Winter Home Improvements: 5 Easy Tips
Home Improvement Ideas for Your To-Do List
Share This Story, Choose Your Platform!