Do you have a home improvement list as long as your arm? If yes, you're not alone. We all seem to have endless lists of home updates that we'd love to get done, but it's hard to know what to prioritize. Whether you're a new homeowner, or you're part way through updating your decor, there are some things that you'll move to the top- of your list. 
Instead of focusing on the boring stuff (once you've got the practical things out of the way), why not pick out the fun, fresh and exciting improvements and put them right on top of your list.
Home Improvements that Create Personal Comfort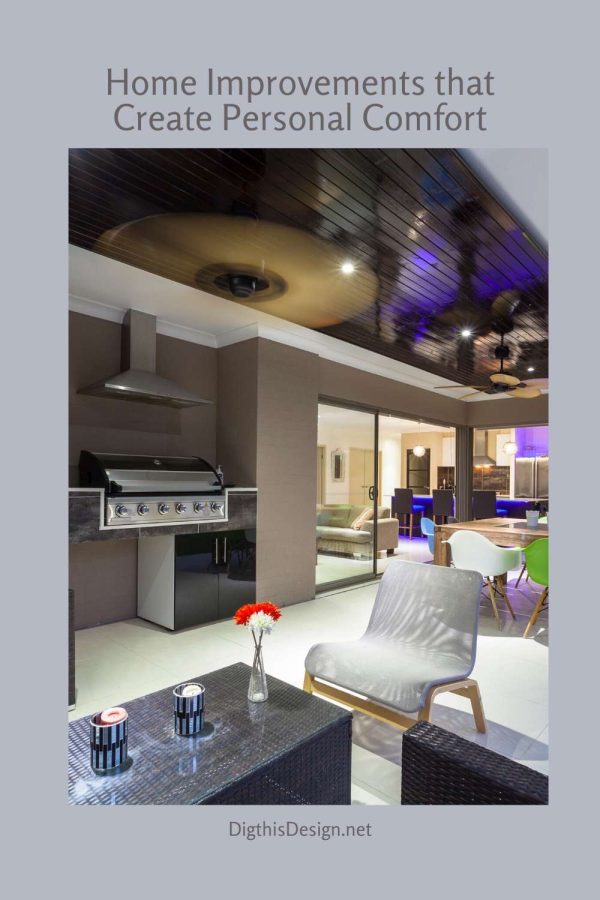 Create a Social Hub
First of all, you'll want to create a kind of hub within your home. It'll be the place where your family can get together, where your friends can hang out when they come over. You might already have a living space or an area planned for one, but this will be somewhere entirely new and different altogether. Think about a room for enjoyment to add to the top of your home improvement list. Whether you knock through a few rooms to create your hub, or even add a small extension or sunroom, you can create an area for closeness.
Attractive Built-in Storage
Sometimes, you want to think about the weekend projects you can get done on your home improvement list that can make a big different to your home in an instant. One of the things you can do over a weekend or a few days is to improve your storage situation. You can find endless amounts of inspiration for different and exciting storage solutions. Maybe you use a bar cart for filling or even upcycle and old chest to store blankets in to add to the living room. Even shelving complete with mason jars can create a feature wall and improve a space.
A Room with a View
You might not be looking to remodel your house completely, but you could think about making the most of the views you have which are easiest home improvement tasks. Simple changes like rearranging furniture to take in more of the scenery could be a useful way to make the home a little more exciting. If your house is on a great plot with beautiful surroundings, you could even think about changing your windows to achieve better views.
Enclose Your Yard
Sometimes, working with what you have outside is one of the best ways to spruce up your house. By adding in a new fence, you can create a whole new look for your yard. Privacy fencing is just one way to add a more intimate feeling to your garden, especially if you have neighbors that are overlooking. But you might also think about planting trees to flourish in the future.
Make the Kitchen a Priority
If you could choose your favorite room within the house, which one would you choose? Popularity would guess it would be the kitchen. Who doesn't love their kitchen? So, you should put it right at the top of your to-doo list when it comes to home improvements. If you're not a lover of it right now, make it a priority to change that. Save up and create a design that you love. For example, you could add a cottage door to the entrance to enhance the look of your kitchen.
Think of all the things you need to cook and create family meals or treats for friends. Do you need a lounging space or a set dining area? Whatever your dream kitchen contains, now is the time to plan it!
Images Courtesy of Canva.
Share This Story, Choose Your Platform!