When building a home, there are a million decisions to make. The flooring, the light fixtures, the appliances, the railing, the doors, and the window types, just to name a few. It's part of what makes building a custom dream home so appealing to homeowners. Windows, in particular, is an important feature of any home. Not only do they define the way a home looks from the outside, but they also have a major impact on energy consumption in the winter and summer.
Energy-efficient windows that use argon gas and Low Emissivity coatings can help homeowners reduce their hydro bills year after year. Certain types of windows are also designed to improve airflow in the summer and reduce the amount of AC homeowners use. It's important to make sure that you understand the characteristics and features of different types of windows so that you make a decision that you will be happy with for years.
Window Types To Choose For Your Dream Home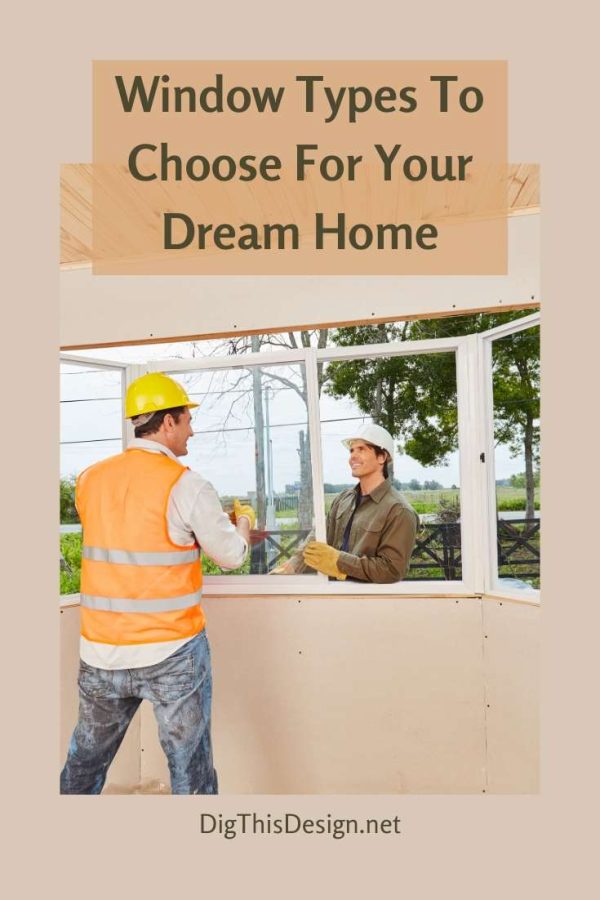 Casement Window
A casement window is one that has a sash and swings outward to the left or right, typically opened and closed with a roto-operator. Casement windows allow for plenty of ventilation and they seal tightly in the winter. Both the inside and outside of these windows can be easily cleaned. They are popular options in new construction across North America, and they remain standard in many European countries as well.
Awning Windows
Awning windows are identical to casement windows except for where the hinge is placed. On these window types, the hinge is on the top or bottom instead of on the left or right.
Double Hung Windows
With these windows, two vertical sliding sashes are built inside a single frame. You can open both the top and the bottom at the same time. This provides excellent airflow in the hot summer months when you don't want to put on the AC. The hot, stuffy air trapped inside your home escapes through the upper opening, while the bottom opening draws in cooler air. Double-hung windows provide your home with no-cost climate control.
Bay and Bow
Bay windows are a group of windows that includes a picture window in the center with two angled casement or double-hung windows off to the side. Bow windows are a group of more than three windows that project out from the home in a curved formation.
Once you've decided on a window type, you need to figure out where to get it from. With the right company, you can order custom windows in whatever size and type you want. If you're building a home in Southern Ontario, local companies like Golden Windows provide all of the window types listed above, and they include energy-efficient technology. The more windows you add, the more natural light will enter your home. You can also help keep costs down by using windows that help control the temperature. You can check out the benefits of Energy Star windows at a Golden Windows showroom or by visiting the Energy Star website. It is a great feeling to be able to build your own home and make every decision yourself. Make sure you know that what you are getting is from a reliable source.
Images Courtesy of Canva.
Other Posts You Might Enjoy
5 Benefits for Choosing Roman Shade Window Treatments
Window Treatments and Decor Add Style To Your Living Room
Tips on Picking the Right Window Treatment
Share This Story, Choose Your Platform!