You love the look of hardwood floors, but you're also considering your other options. If you're wondering, "what is engineered hardwood?" we invite you to continue reading to learn more.
First, the global hardwood flooring market is worth $40 billion. That's a lot of homeowners who love their hardwood floors!
But, what you will love about hardwood doors is that they have an unmatched natural look that goes well with every decor. They are also durable, they warm the house, and they come in many types and styles.
So it's not surprising that engineered hardwood is one of the most popular types of hardwood floors because it is an affordable alternative to solid hardwood floors. Interestingly, it contains different layers of artificial core and also natural wood which makes the floor both unique and water-resistant.
The following is a breakdown of details that you need to know about engineered hardwood for your home or business.
What You Need to Know About Engineered Hardwood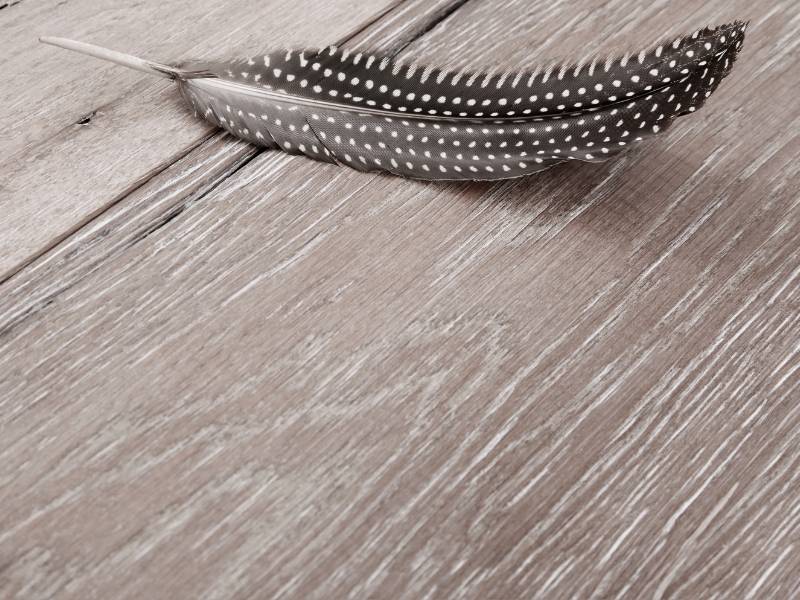 What Is Engineered Hardwood?
Engineered wood is built with 3 to 14 layers of ply. The ply layers are cross arranged, glued, and pressed together to make them strong. The top part of the wood contains a 4mm wood veneer that is sanded over time to continue to restore the engineered wood's original appearance.
Engineered wood is made using different wood materials. Those consist of wood, sawdust, metals, and other artificial boards if they are durable. However, the top part of the wood consists of a water-resistant material that protects the inner parts.
Engineered hardwood flooring looks wonderful in your dining room, living room, or bedroom. You can also limit its use in the bathroom and the other areas exposed to humidity because moisture shortens its lifespan.
What Makes Engineered Wood Special?
Engineered hardwood is strong, and this is one of the reasons why it is special. The different ply layers joined with glue makes it more resistant to damage and other external impacts. In fact, due to its strength, it's useable high traffic corridors or living areas.
Below is a list of other benefits of engineered wood that make it a popular choice for homeowners.
⎆ Low Maintenance
Every floor requires proper maintenance to retain the aesthetic and functional features. While some floors need in-depth cleaning and costly polishing, engineered wood's maintenance requirements are small by comparison.
After installation, you only need to wipe the spills using a soft cloth. But, you must wipe them immediately so they don't leave a mark. While there is no specific process for cleaning engineered hardwood floor, you must at least keep it clean to prolong its life.
⎆ Easy to Install
Ideally, you want to hire a competent person to do the installation. However, the truth is that engineered wood is easy to install. You might even try a DIY installation if you understand the basics.
Even if you hire an expert, they take minimal time in the installation and you pay less over other types of flooring installations.
⎆ Multiple Styles and Finishes
Versatility is a major concern when choosing a wooden floor. As a homeowner, you want the best floor that matches your home's interior, and that's exactly what engineered hardwood provides.
In fact, it comes in many colors, styles, and designs. The wide array of options makes it possible to choose the best for your needs. Furthermore, you may resize it to fit your space.
Before you install, compare the different engineered wood grades and make sure to choose the best quality.
⎆ Affordable
The initial installation costs for engineered wood are less in comparison to solid wood. Even so, the flooring appearance is great. This also means you enhance the appearance of your home without breaking a bank.
Buying a High-Quality Engineered Hardwood
Did you know that a top-quality engineered hardwood can boost the value of your property by 2.5%? Many people associate wooden floors with class, and that's why you should only choose the best quality.
Here are tips to help you choose the best quality engineered wood for your home.
⎆ Consider the Wood Species
What type of wood would you like for your engineered floor? To find the right species, consider the durability of the materials and the tone of your house.
Oak is the most popular material for making the engineered floors. It has a reddish appearance and it offers average protection against moisture.
Maple is the most durable wood material for engineered wooden floors. It is great for the high traffic areas because of its strength. Its cost is slightly higher than that of oak.
Other wood species are hickory and American Walmart. Compare the pros and cons of each species to select the best.
⎆ Consider the Finish
You also get to choose between the untreated or the treated engineered hardwoods. When you buy the untreated option, you apply the oil onsite when installing the plywood.
The pretreated woods come with the right oils to protect the surface against damage. Both the treated and untreated wood finishes have their pros and cons. Do your research to understand before your purchase so that you can make the right decision.
⎆ Understand the Maintenance
The maintenance requirements for engineered hardwood vary depending on the finish and the materials used. If you buy high-quality treatment such as Treatex oil, the maintenance requirements will be less.
If you choose real wood finishing, the floor will be prone to scratches and scuffs which may affect your property's appearance. Don't hesitate to confirm the maintenance requirements of the wood before you buy it.
⎆ Look at the Layer Thickness
Some engineered hardwoods have a thick layer of 14 mm, while others are thin. The more the plywood layers, the more the quality of the wood.
The thick layers woods are great for the busy floors in your home. If you opt for the thick wood, confirm that the layers are glued well and intact.
⎆ Consider the Price
Hardwood flooring is a valuable investment. So, only choose the best, but that does not mean you have to spend a fortune. If your budget is tight, compare what different engineered wood sellers offer and choose the most affordable.
Note that the price often depends on the type of wood used, the number of layers, and the supplier's price quote. If you want the most durable wood such as maple, then be prepared to pay more for the quality.
Start Your Flooring Project Today
Hopefully, you now have a better understanding of engineered hardwoods. If you want to try this type of wooden floor, follow our guide and hire a reputable installation expert. The right flooring professional will provide more information on what is engineered hardwood and help you choose the best type.
Flooring is not the only component of your home which needs a super touch. You still need to work on your ceilings, furniture, and other things. Our website inspires homeowners like you to remain creative in their home designs and decor.
If you have any suggestions or questions, please do so in the comments below. Also below, you will find links to other great articles about all things design for your home or business.
Images Courtesy of Canva.
Other Posts You Might Enjoy:
What You Need to Know to Select the Right Flooring
3 Steps to Spectacular Flooring Design in Your Home
Wood Flooring Trends for 2018; What's HOT!
Share This Story, Choose Your Platform!