Your home's flooring is an integral part of your home design and decor. When you undertake any sort of construction or renovation project, you want to ensure it's protected. And, above all else, you want to prevent damage. Companies like Trimaco LLC operate solely to ensure the longevity of your flooring – whether in your home or in a commercial project.
Their specialty is providing quality products to protect your flooring. Here are eight unique products designed to keep your floors free of debris and safe from damage throughout your project.
8 Ways to Protect Your Flooring During Construction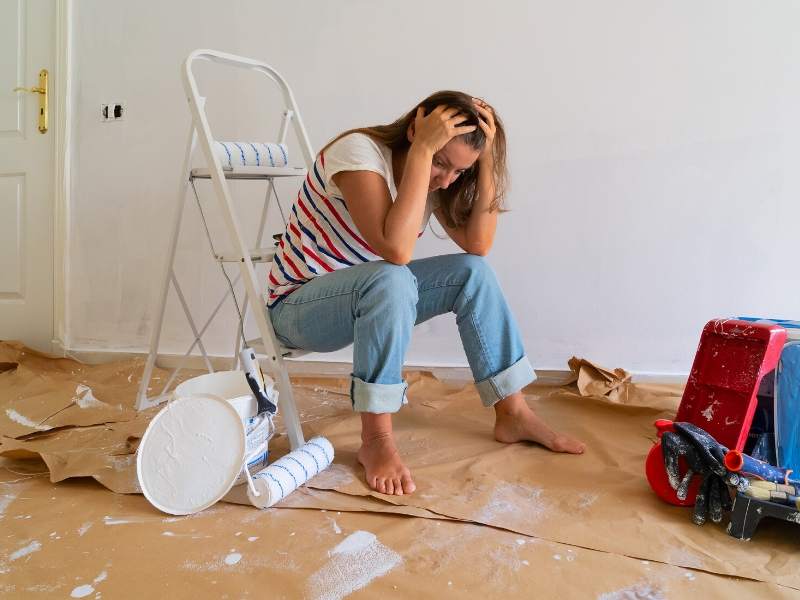 ① Delicate Floor Covering
Obviously, you want to ensure your flooring isn't marred by mud, oil, paint, or other similar substances. Delicate floor covering is an ideal solution for areas that require repeat access. For example, it's perfect for hallways, entrances, and exits. You place your delicate floor covering at the start of your project and leave it until the project is done. Then, simply remove and dispose of in any trash receptacle.
② Heavy Duty Temporary Coverage
Sometimes you need something a bit sturdier for the job. For short jobs, heavy-duty temporary coverage adds a layer of protection for your flooring beyond the aforementioned. It's simple to place, and it's easy to dispose of, as well. It offers a layer of cushioned protection for flooring, which saves it from dropped hand tools, etc.
③ X-Board Breathable Coverage
If you have hardwood floors, this might be the option you want. Wood flooring often begins to warp if the humidity levels fluctuate too much. If you have a longterm project in a room with hardwood flooring, you may want to consider X-Board Breathable Coverage. Not only does it protect your floor from dings and damage, but it maintains the temperature and humidity levels, as well.
④ X-Paper Covering
If you're considering a multi-use environment for your project, you may be wary of your flooring protectant. X-Paper offers a thick covering that protects your floor from paint drinks, equipment, and more. It's incredibly easy to apply, secure, and discard when your project is complete. Better yet, you can be confident about rolling dollies, carpeting, and other heavy loads without scratching your flooring.
⑤ Heavy Duty Absorbent
Are you embarking on a paint or stain job? Gone are the days of worrying about damaging your flooring in the process. Heavy Duty Absorbent covering was designed specifically for this purpose. It's uniquely flexible, and it fits the tightest areas for complete floor and stairway protection.
⑥ Stay-Put Slip Resistant
The beautiful part of home renovations and construction projects these days is that there are multiple products on the market to fit your needs. If you feel like none of the previous options will fit your needs, consider Stay-Put Slip Resistant Covering to protect your flooring. Especially great for projects involving lots of liquids, it's great to protect both your flooring – and your workers – from mishaps.
⑦ Aqua Shield Flame Retardant
Those undertaking a commercial project still want to protect their flooring. Larger jobs often deal with heavy equipment and bulky electrical tools. In projects like these, you may want to consider something more rugged and durable like Aqua Shield Flame-Retardant Covering. This product minimizes the impact of heavy equipment, and it does double-duty by protecting your floors from surface burns and sparks.
⑧ X-Plastic Impact Resistant
Hardwood floors are, unfortunately, easy to damage. And, due to the nature of most construction projects, the risk of dropping tools and such items is high. X-Plastic Impact Resistant Covering offers you some peace of mind. It creates a smooth, protective barrier from damage while you complete your job.
Keep Your Flooring Safe – No Matter What
Homeowners have enough to worry about, and construction projects can often add to that stress. However, there are tons of products on the market today to help you ease your mind during any transitional phase in your home or building design. Consider your project, your needs, and decide which product best suits the job. Then, contact the floor protectant specialists at www.trimaco.com. Not sure which is best for you? They're ready and waiting to help you pick the perfect flooring protectant today.
Images Courtesy of Canva.
Bedroom Design: Transform Your Bed with These Tips
Why Art Should Be a Fundamental Part of Interior Design
Minimalist Bedroom Makeover Tips
Share This Story, Choose Your Platform!