Wood flooring seems to always be on-trend, but what does change is the finishes and patterns that are popular. What's really nice is that it comes in different plank sizes and lengths which can drastically change the overall look and feel.
Parquet floors can create elaborate patterns. The trick to selecting the right wood flooring for your home is to know what's on-trend and what will compliment your style the best. The following are two popular trends in wood flooring that you might consider.
Popular Wood Flooring Trends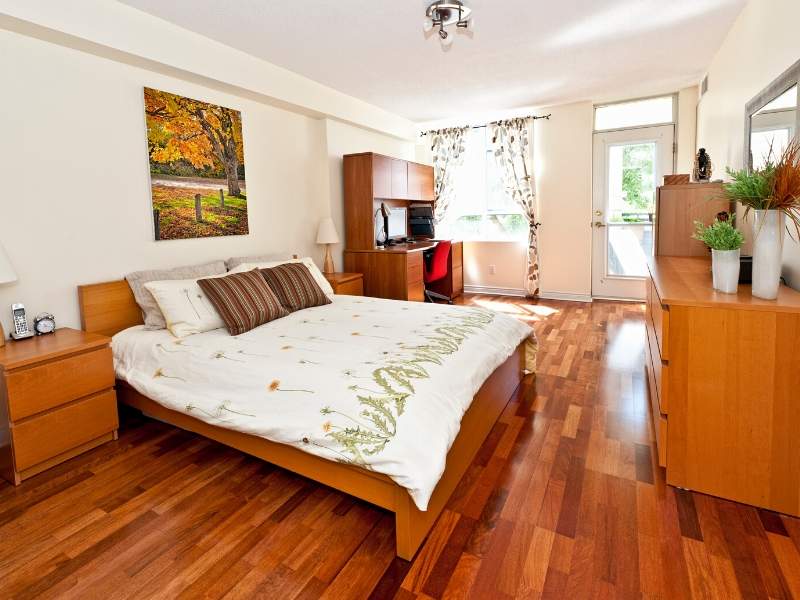 Parquet Flooring
Parquet flooring is an interior designer's favorite. This floor has been around a while but has seen a resurgence recently. It's no wonder its amazing looks are perfect when you want to make a statement, like in a foyer entrance. Don't fear the lack of options; parquet offers lots of patterns, such as the classic herringbone, the elegant chevron or the more modern brick pattern. We love parquet and would advise it for everywhere if we could, but parquet is more suitable for larger entryways or living rooms since it is such an intricate pattern that thrives on being spread out.
You might also be wondering how practical this floor is, and the good news is that the parquet is incredibly durable. This is pretty important in a place like a foyer since the floor there will for sure see significant footfall. Parquet has a very long lifespan, and although after some time it can get a bit worn out, you can easily solve this by refinishing and sanding as many times as needed or even replacing individual blocks.
Wood Plank Flooring
Wood plank floors are as durable and aesthetically pleasant as parquet flooring. But an even more practical imitation is engineered wood flooring.  While solid wood looks lovely and gives a lot of sophistication to your home, it can't be installed in places with underfloor heating or moisture. Engineered wood flooring can, however, as it withstands temperature fluctuations. The difference is that engineered wood flooring is made of plywood layers and topped with one made of hardwood. So if you are hesitating between them, since they are so similar in looks and even price, go for engineered wood flooring for the convenience of installation and maintenance.
In both cases, you can find a wide range of species and grades of wood. You can find amazing light oaks, dark walnuts, and prime grade, or if you like a more country look, a rustic classic. With so many styles to choose from, you can rest assured that you will have lots of flexibility to decorate your home and give it the look you have always dreamt of.
Of course, it is all a matter of tastes and the final decision totally comes down to you, but in our opinion, these two wood flooring options are HOT for 2018.
Other posts you might enjoy:
Installing Hardwood Flooring – 5 Mistakes to Avoid
Hardwood Flooring and the Maintenance Involved
8 Ways to Protect Your Flooring During Construction
New Flooring; 5 Crucial Questions to Consider Before Deciding
Share This Story, Choose Your Platform!