So you have decided it is time for new flooring, or perhaps you are having a new home or area of your home built. Either way, the process can be overwhelming with all of the options out there today.
Often, consumers do not even know where to begin in the process, which can lead to poor decisions and long term hassle and trouble. These are some of the most important things to consider when choosing a material for your new floor.
6 Tactics to Know Before Buying New Flooring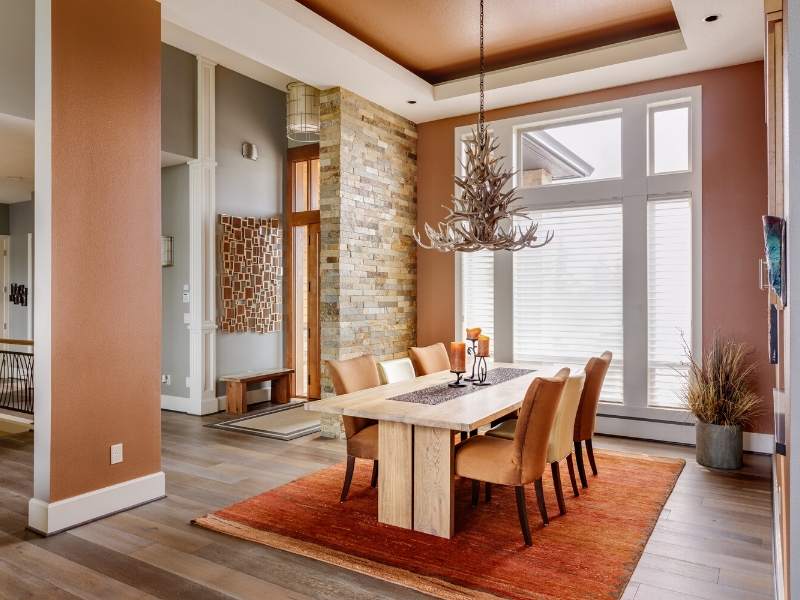 What room is the flooring for?
This may seem obvious, but different materials are made with different exposures in mind. For example, in a wet area like a bathroom or kitchen, you will want something that can handle exposure to moisture and water like waterproof laminate flooring. For an outdoor area, specific flooring made for outdoor use is a must. Another thing to consider for your outdoor areas is where you live. I live in Florida and even though I love the look of slate I couldn't have it outdoors around my pool due to it heating up and burning bare feet. A lot of people might not take that into consideration and it's important so you don't make a big mistake and have to spend money fixing it later.
What is your budget?
Flooring can vary in cost per square foot and installation prices vary greatly between different materials. Some material can start as low as $0.60 per square foot, while the very extreme luxury materials can go into the hundreds or more. Porcelain flooring can be very reasonable in price but the installation takes special tooling due to how hard the material is. You will want to make sure you consider installation costs into your budgeting for any flooring material.
Will you be installing the flooring yourself?
If you are an experienced DIY type, flooring can be pretty easy to install yourself. You can save a bit of money doing this, but you take a major risk of installing it incorrectly, costing you more money to fix it down the line. Also, some forms of flooring have a simple click-and-lock piece system while others are more complicated with adhesive, glue or grout.
How heavy is the foot traffic in the area you are flooring?
Some types will show foot traffic patterns over time and normal wear and tear. Also, the wear and tear can sometimes lead to costly maintenance and possible replacement depending on what it is exposed to regularly. Make sure to choose a material that is durable for the purpose and area.
How likely will the area be exposed to spills and dirt?
Carpeting is highly likely to stain and collects dirt easily, versus the hard flooring options. But each material has its own pros and cons. If you have pets or children, you want to make sure to choose the material that can withstand the lifestyle of the people, pets, and other things in your home.
What kind of care and maintenance are you willing to put into the flooring over time?
Each material will require different styles of care and maintenance, that have varying amounts of time and money spent on it. This ranges from daily, weekly and/or annual care over many years.
This is just a starting point for your decision-making process. We recommend writing down a list of things about the area you are buying the floor for and apply those attributes to each material you browse before making a final decision.
Images Courtesy of Canva.
Other posts you might enjoy:
What's Trending in Flooring Materials?
Hardwood Flooring and the Maintenance Involved
Repairing Concrete – It Can Be Simple
Graphic Inlays is Just One of the Many Possibilities When Designing with Concrete
Share This Story, Choose Your Platform!