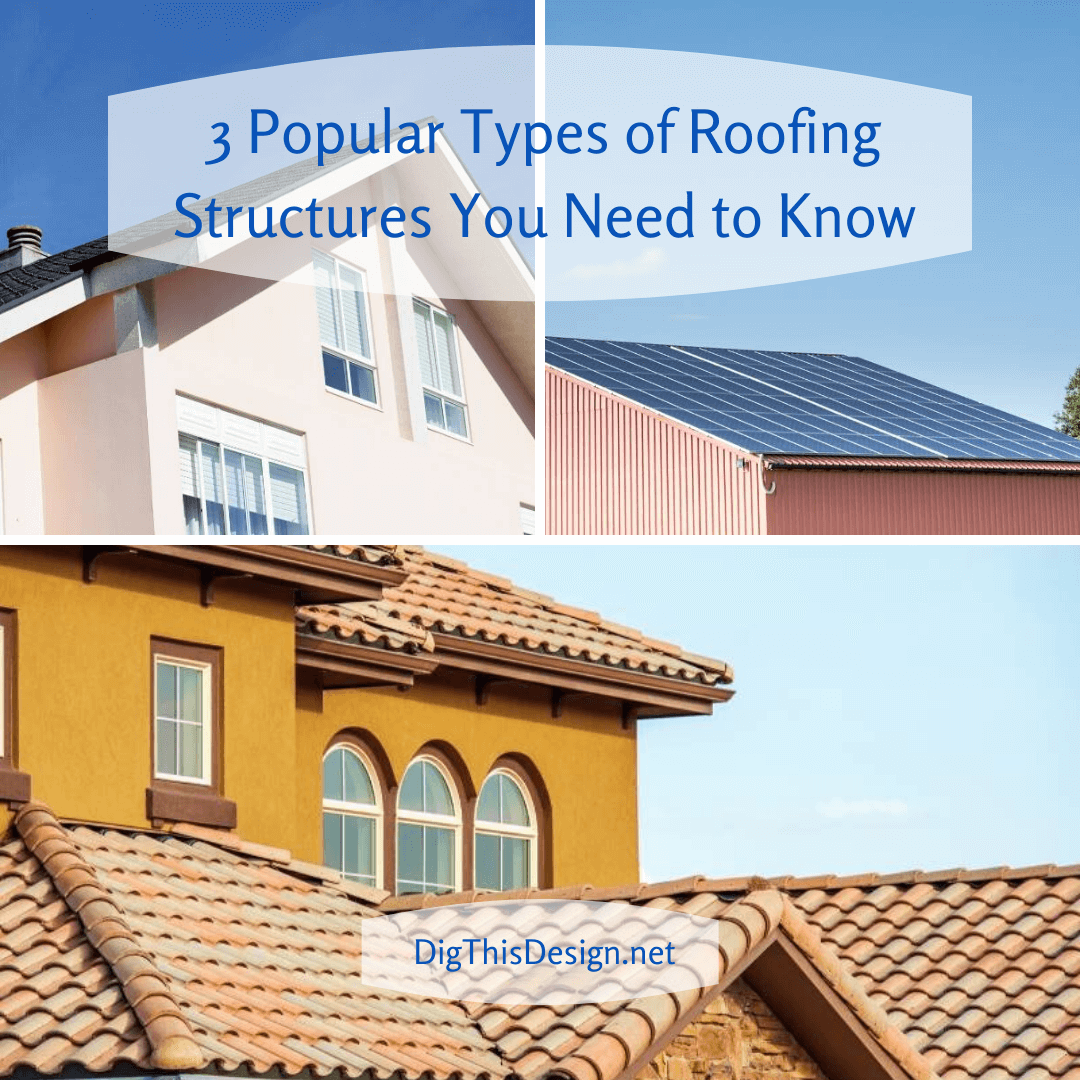 Are you currently looking for the right roofing option for your home? While you can try a number of options, it helps to know a bit about the most popular roofing structures today.
But, roofing requires a contractor. That means placing your trust in the ability of someone who says they are an expert. A reputable contractor will be happy to come out and take a good look at the work. Ask them to provide a written report with photos and spend time explaining exactly what is needed and why.
This is the level of professionalism to look for and what you get using a reputable roofing contractor. Even so, when you face expensive repairs, it is always wise to ask two or three companies to come out and give you advice, a report and a quote.
Keep reading to learn about three popular types of structures that you might want to install in your home.
Roofing Structures for your New Home • 3 Popular Types
Gable Roof
Also called peaked roofs, gable roofs are extremely popular and easily recognizable, thanks to their triangular shape. The benefit of a gable roof is that it can shed snow and water quite easily. It also provides a lot more space for your vaulted ceilings and really improves ventilation.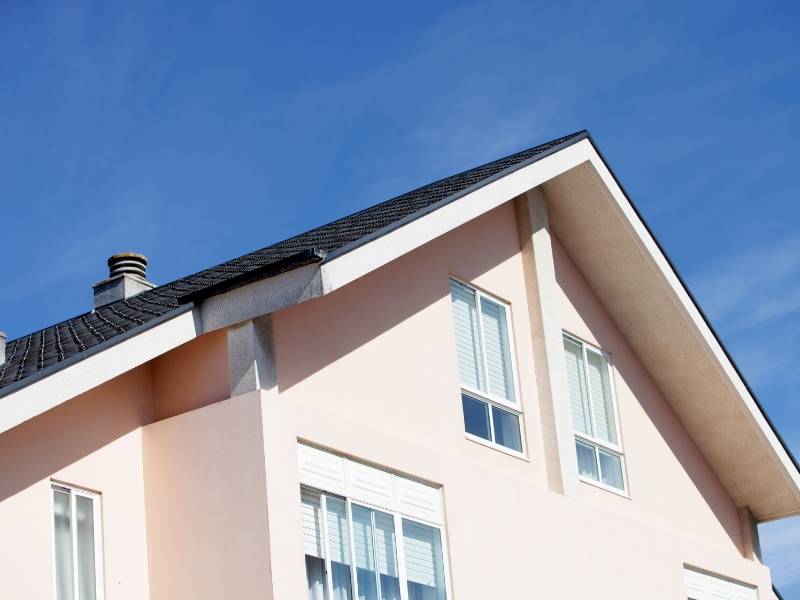 It is also less expensive as compared to other complex designs. Also, keep in mind that these roofing structures aren't suitable for high wind and hurricane areas. Therefore, you should consider your location and then ensure that you're going for the most qualified roofing contractor, such as Mastersson Roofing and Spray Foam LLC.
Hip Roof
If you find a roof with slopes on its four sides, you're looking at a hip roof. All four sides are equal in length and create the appearance of a ridge where they connect at the top. As compared to gable roofs, hip roofing structures are more stable, which is mainly due to its inward slope.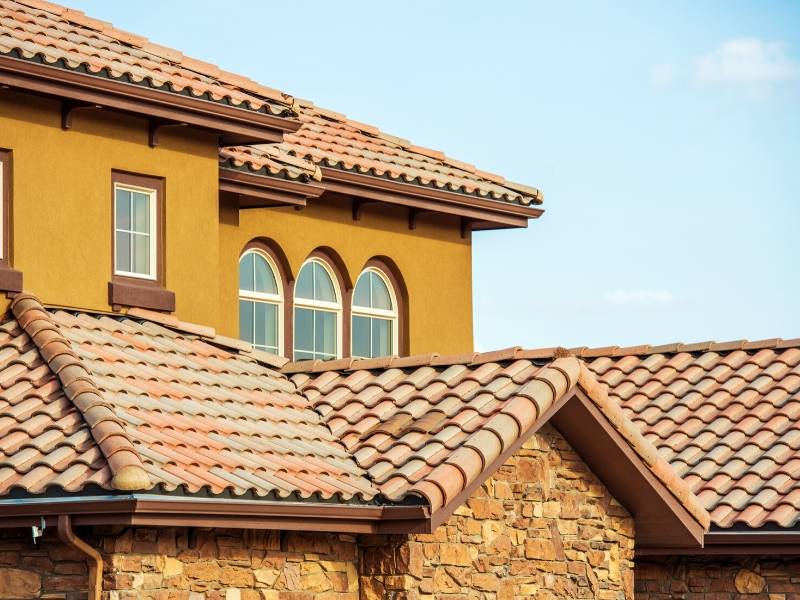 You may notice these roofing structures perform well even in high wind and snowy areas. They are especially suitable for snow areas because the slant lets the snow slide off easily.
The downside is its cost, as a hip roof can be a lot more expensive as compared to a gable roof. It is quite understandable though because it comes with a rather complex design and requires additional building materials.
Remember, even though these roofing structures look good and are quite durable, they still require proper construction and regular maintenance. If your commercial property uses these types of roofs, then be sure to schedule a regular review and maintenance with professionals. Visit Jax Builders to find a good contractor for you.
Skillion Roof
Also called a shed roof, a skillion roof is basically a sloping roof that has to be attached to a taller wall. By the look of it, it feels quite like a more angled flat roof. You will find these roofs more commonly used for sheds, home additions, and porches, but more and more modern style homes are also using these as main roofing structures.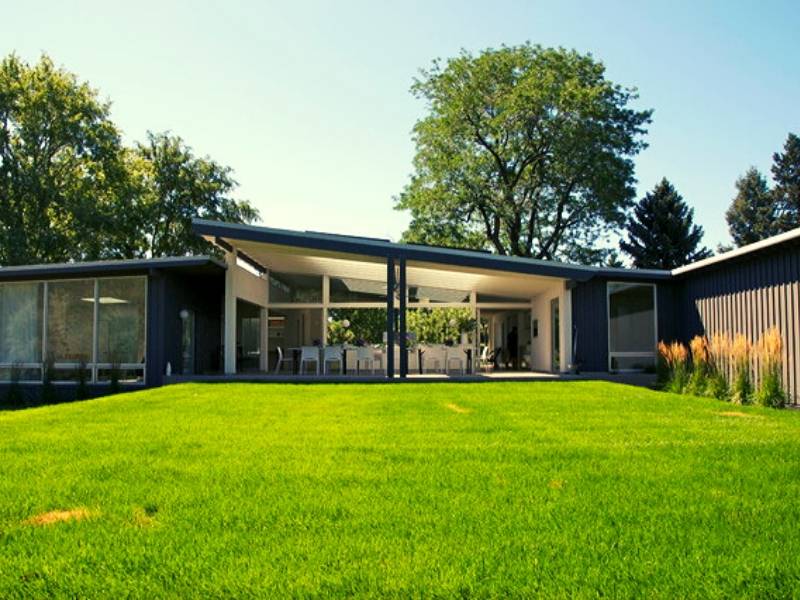 These roofs are not that tricky to assemble, so they are not as expensive as hip roofs. Because of their steep pitch, they work great to help water and snow slide off easily. However, be sure to work with a competent contractor because a high roof pitch can lead to your ceilings being too low.
When you're ready for a new roof or a newly constructed home, use these roof types and continue to research others. Keep searching until you find the perfect roof for your beautiful home for years of enjoyment by you, your family, and friends. We've also included other interesting links below for your further designing enjoyment.
Hip and Gable Roof Images Courtesy of Canva.
Other Posts You Might Enjoy:
5 Tips to Prepare for Your Remodeling and Roofing Project
4 Rewarding Renovations Every Homeowner Should Consider
5 Point Checklist for Home Renovation
https://digthisdesign.net/wp-content/uploads/2019/10/tiny.png
1080
1080
Susan Daniels
http://development.digthisdesign.net/wp-content/uploads/2016/11/OLD_DigThisDesign_logo.jpg
Susan Daniels
2019-10-29 01:00:25
2021-02-10 09:00:35
3 Types of Roofing Structures You Need to Know