Creating the perfect garage design takes a lot of careful planning and consideration. While for some people, the garage is simply a place to park your vehicle and store your garden tools; for others, it is a space full of possibility. Using your garage space correctly and opting for the right design opens up a world of possibilities for you and your family as you gain a new multi-functional space inside your home.  
How you design your garage is critical in how functional it is and how good it looks. But, it takes time and meaningful thought to design your dream garage. Many people fail to appreciate the care that goes into a well-executed garage design.
However, when you see a garage design that is well-thought-out while designing with care, it can transform this space into a space that the entire family can use.  
Let's take a look at a few garage design tips to help you to make the most out of your space and also gain a new appreciation for the art of garage design.
5 Excellent Approaches to the Art of Garage Design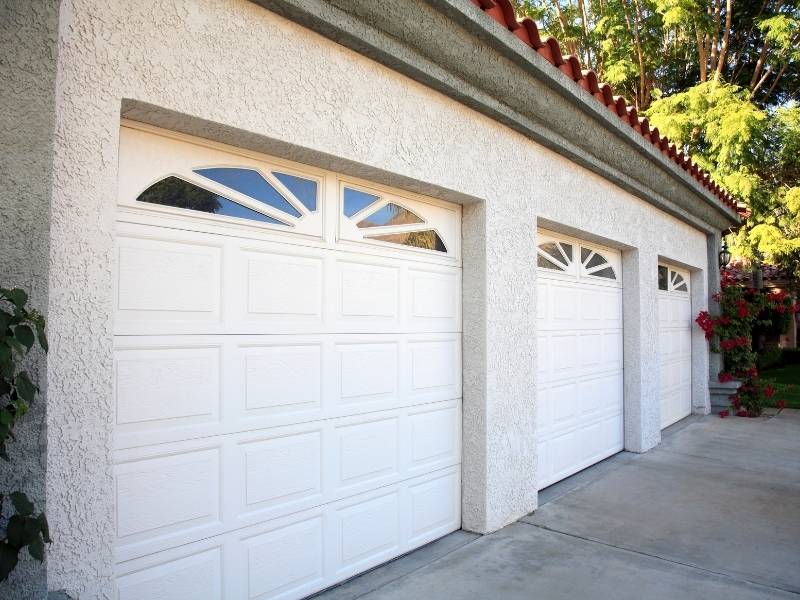 ① Start with the Garage Door 
The primary feature of any garage is the garage door. With a multitude of designs, materials, and styles to choose from, it's crucial that you choose a design that looks great and works well. A sectional garage door is a great choice for homeowners with larger garage spaces as it allows you to access just one section of the garage, keeping the other areas protected and hidden.
Roller garage doors are also an effective solution that can be fitted with ease and take up no additional external space on your property. Choose a door style, material, design, and color that suits the overall aesthetic of your home.  
② Use the Right Storage 
Every garage is used for storage to one degree or another. To use your garage space to its full potential, you must ensure that you choose the right storage solutions for your space. For example, suspending larger items like kayaks, ladders, or surfboards from the ceiling can save a lot of space.
Fixing a bike rack to the wall and erecting shelves will save even more space and help you to keep your garage organized. Having a neat and tidy garage will improve your overall garage design and make it look cared for.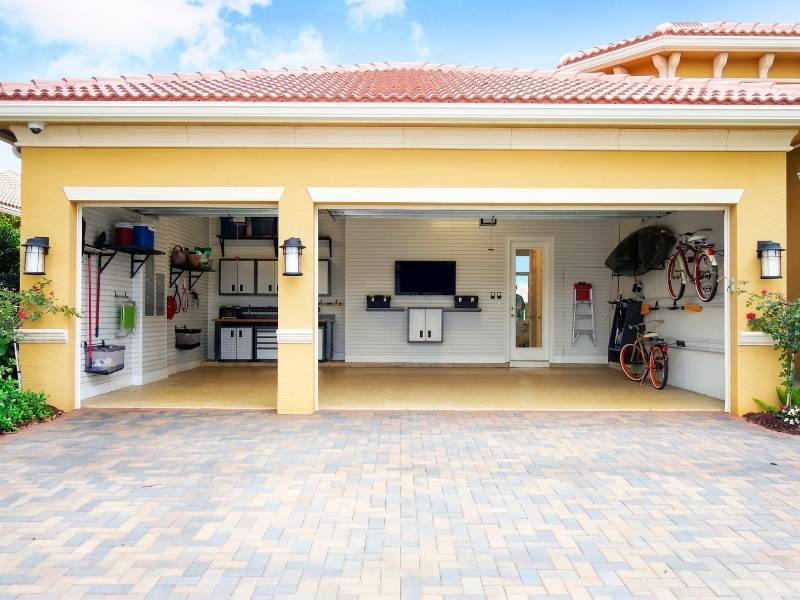 ③ Temperature Control  
To get the most out of your garage space, one of the most important design features you must include is an HVAC system. Whether you're hanging out with your friends playing cards late at night, fixing your child's bike, or lifting weights, you must ensure that you are comfortable. Being able to heat or cool your garage space as required will make it more appealing for you to use the space more.  
④ The Aesthetic 
Even if you are mostly using your garage for storage and doing handy work, it should still look great. Depending on how you use the space, you can take any approach you like to the interior design.
Painting the walls a bright color is always a good start and hanging some framed posters or family pictures brings some personality into your area. Add a little creative flair, stamp your personality on it and make it your own.  
⑤ Appreciation for the Art of Garage Design 
The great thing about designing your perfect garage is that it constantly evolves. As your interests change, your garage takes on different uses. Therefore, maintaining a space that is flexible and adaptable to your evolving needs is important.
Designing the ultimate garage is a never-ending task that takes work and determination. Once you begin your journey, you will have an appreciation for what goes into designing the perfect garage. 
If you have any questions or suggestions, please leave them in the comments below. We also invite you to click through the links below for more interesting articles about ALL things DESIGN for your home or business.
Images Courtesy of Canva.
Other Posts You Might Enjoy:
Innovative and Cost-Cutting Design Solutions for Your Next Building Project
Should You Replace Your Garage Door Over the Winter?
3 Steps to Designing the Home Office of Your Dreams
Share This Story, Choose Your Platform!