Minneapolis, Minnesota, is a bustling city with a vibrant culture and a strong economy. It is famously known as the "City of Lakes," and offers residents access to numerous beautiful parks, lakes, and outdoor recreation opportunities. The city also has a thriving arts scene, including theaters, museums, and galleries. Consequently, the demand for high-end new construction homes in Minneapolis has witnessed a spike as the city has experienced significant growth. It has become an attractive location for those seeking a new home in a naturally scenic-cum-modern region.
Count the Benefits of Building a New Home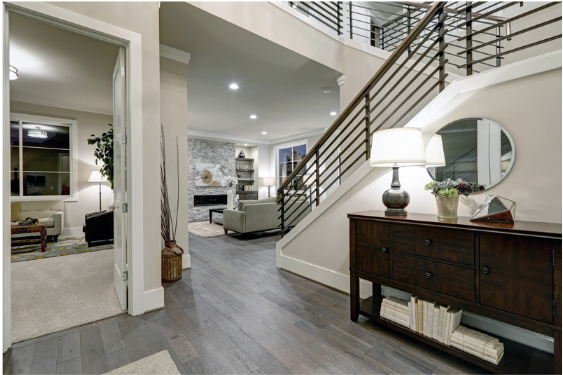 Here are some inarguable benefits of owning a new construction home in the beautiful city of Minneapolis.
A New Home Build Allows for Customizations
When buying a house in Minneapolis, you can customize your home to meet your needs and preferences. With a custom build, you can choose the layout, finishes, and features to make your house uniquely yours.
Many builders offer a remarkable range of customization options, including flooring, cabinetry, countertops, lighting and appliances, allowing you to create the home of your dreams. Some Minneapolis builders also include wider doors, roll bars and similar features that can make a home wheelchair accessible.
More Energy Efficiency
New construction homes are typically more energy-efficient than older homes, which can result in significant cost savings on your utility bills. Many new construction homes are built to meet or exceed energy efficiency standards, including insulation, windows and HVAC systems. These can help keep your home comfortable year-round while reducing energy usage.
Additionally, many custom construction builds feature energy-efficient appliances, lighting and water fixtures, which can further reduce your energy consumption and lower your utility bills. Since the cost of living in Minneapolis can be higher, this can be an incredible benefit to help save more.
Low Maintenance
Another major benefit of owning a newly built house in Minneapolis is the low maintenance requirements. Because everything in the home is new, you won't have to worry about replacing appliances, repairing a leaky roof or dealing with other costly maintenance issues that can arise with older homes.
Also, many new houses in the city come with a warranty, providing peace of mind and protection against unexpected repairs.
Modern Amenities
New Minneapolis houses often come with modern amenities that older homes may not have. These include smart home technology, built-in audio systems, home theaters, and energy-efficient appliances. Some builders may also include outdoor amenities, such as a deck, patio or swimming pool, making your home an even more enjoyable place to live.
Furthermore, these houses are built within master-planned communities in Minneapolis that offer multiple amenities, such as parks, walking trails, community centers and pools. Living here can provide numerous opportunities to get out and enjoy the outdoors, meet your neighbors and participate in community events and activities.
Reputable Home Builders
When considering new construction homes in Minneapolis, working with a reputable and reliable home builder is essential. Fortunately, many excellent builders in the city specialize in new builds, with a track record of quality construction and exceptional customer service.
Additionally, many builders offer diverse customization options, so Minneapolis homebuyers can create a home that meets their unique needs and preferences. Alternatively, you can choose a move-in new home with a warranty in popular communities like Brayburn Trails, Riverside, Orono Crossings, etc.
Therefore, finding a reputable home builder is imperative if you want to purchase a quality new home in the city.
Other posts you might enjoy:
How to Build Your Dream Home From the Ground Up This 2023
New Home Purchase, What to consider
Interior Design Tips for Transitioning to a New Home
5 Design Tips for Moving Into Your New Home
Share This Story, Choose Your Platform!