Many people are torn between purchasing a ready-made house or building a custom home with all their preferred details. If you prefer the latter and are getting ready for thorough home construction this 2023, you're in the right place. While you may have envisioned your dream home, this project requires careful planning and organization.
Any project that requires a significant amount of money will need accuracy and precision. And you can achieve that by knowing the proper steps from the ground up to finish the entire journey. Since building your dream home is probably the biggest investment you'll ever make, acquiring as many resources and tips as possible is best.
Tips for Building Your Dream Home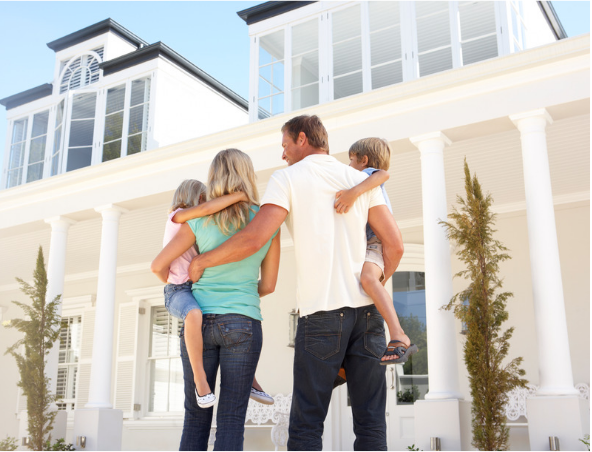 You can bookmark this page and refer to this brief guide for building your home from the ground up:
Work With The Best Home Builder for Your Dream Home
The most crucial step in your dream home construction is to assemble the right team to work with. It's important to hire professionals to avoid errors, over-budgeting, and other hurdles along the way. Even if you prefer combining a do-it-yourself (DIY) approach with hiring a home builder, it's necessary to do your research and click here.
It's imperative to secure the best team of home builders in your area before anything else. It will help you maximize their available services even before you've chosen your land and architectural plans. This team of professionals can give you excellent advice on which land is best, and they have access to the industry network where you can find architects and other pros in the industry.
Take your time when choosing the best home builder. Check their credentials, portfolio, insurance, licenses, etc. Don't forget to read customer reviews and work with someone who has approachable and professional team members. A communicative team is just as essential as having skillful people to build the house.
Figure Out Your Budget
Several factors influence the cost of building a home. These include your personal preferences, construction materials, the price of the lot, design, and labor costs. It's important to figure out how much you can afford before you start your home construction project.
It's wise to create a clear-cut budget breakdown for all your construction details for each room.  Having a detailed budget will allow you to manage your finances more effectively. Describe every aspect of your new home you can think of and include them in your budget list.
There are surefire ways to stick to your budget. However, don't forget to shell out extra money for contingency. While every home feature will follow through with your budget, there are instances wherein you need to spend for other things.
Decide Your Dream Home's Layout
Your dream house's physical layout is one of the most crucial steps in home construction. It will determine how the space meets your and your family's needs. Therefore, take your time in assessing your home's layout. You can speak with an architect, or interior designer and share your vision so they can guide you through the process of creating the best layout for your home.
Your layout may need to be revised several times due to the physical limits of what you can build. Depending on your decision, you might need to abandon initial plans because they might require and consume too much space. The key is to stay flexible and listen to the suggestions and advice of the professionals involved.
Consider Adding Features That Match Your Needs
Every family comes with preferences and priorities. It's ideal to meet with the entire family and ask for their opinions and suggestions. They might want to add some details to your home that you might have overlooked. Here are some examples of home features and amenities that have been in custom home trends recently:
If you and some of your family members work from home sometimes, it's necessary to include a home office. This feature has recently become favored and in demand by new homeowners. In addition to increasing efficiency and comfort, a state-of-the-art office will add resale appeal to your future home if you ever decide to sell it.
Another home feature that's gaining momentum for creating modern homes is smart technology features. The accessibility of smart technology is increasing in daily life, making it an essential factor to consider when building your dream house in 2023. It's time to consider investing in smart thermostats, automated gates, and the like.
Set A Timeline for Your Dream Home
Finally, it's important to set a logical timeline. Estimating the right time to finish and wrap up this project is vital. Take note that speeding the journey may lead to compromising quality. On the other hand, taking a long time may hurt your budget and lead to overspending. Building a custom home with the right team and plan may require at least eight months to one year.
In addition to construction, permits must be obtained, and inspections must be conducted. There are also delays due to shortages of supplies, public holidays, and bad weather. All these circumstances should be factored in when estimating your construction timeline.
Conclusion on Building Your Dream Home
Building a home from the ground up may evoke many emotions within you. You might simultaneously feel excited, overwhelmed, confused, happy, and worried. But when you plan and organize all the steps carefully, you can control everything better. It's possible to simplify the home construction steps when you follow the tips in this guide. As a result, you can achieve everything you dreamed of.
Other Posts You Might Enjoy
Tips for Purchasing Your Dream Home
5 Ways to Make Your Dream Home a Reality
Share This Story, Choose Your Platform!