Your home is supposed to be your haven of peace. Most homeowners are opting to customize their dream home design to achieve this. It's commendable, but you must go about the design process appropriately for your home to meet all your needs. You want to find a balance between functionality and aesthetics.
How to Create Your Dream Home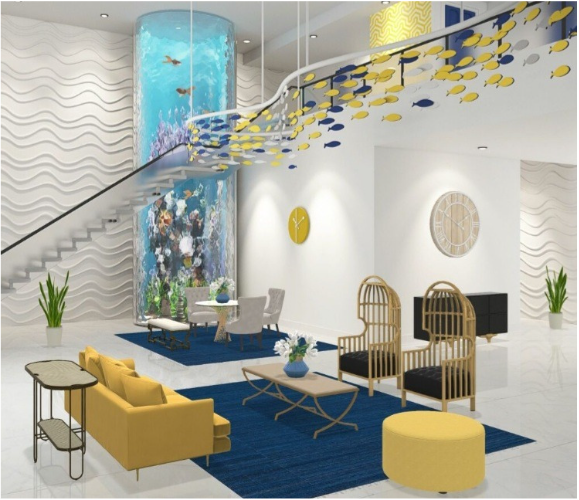 As a potential homeowner looking to customize your home, what aspects must you factor in during this process? This article will highlight tips you can adopt to ensure you build a functional dream home. Checkout the following dream home design tips:
Factor In Your Dream Home Needs
In this context, your needs refer to the functions you expect your home to serve you and other household members. It would help to start by identifying the different rooms you need. For instance, you'll need a kitchen, dining area, living room, bedrooms, bathrooms, storage, etc.
After identification, you should arrange the spaces to ensure cohesion and continuous traffic flow. Having the bathroom next to the storage room wouldn't make sense. Consider bringing together the rooms meant for common purposes. The living room, dining, and kitchen should be within each other's vicinity. It would help to adopt an open-plan kitchen that will join the three spaces. As a result, you can communicate freely with anyone in these three spaces. On arrangement, it's best to seek expert advice to allow as much functionality as possible. Visit websites such as luxinteriors.com.au for insights and design inspiration.
The other design aspect that impacts your needs is the sizes of the rooms. If you frequently host friends and family, your living and dining rooms should have large square footage. You want to accommodate guests without struggling with space. However, a small space should suffice if you're alone most of the time. The floor area of each room should allow the space to serve its purpose while giving room for movement and the addition of accessories, such as storage shelves or closets.
Consider The Future
Factoring into the future is something some homeowners tend to forget, which shouldn't be the case. Remember, your home is supposed to serve you for many years to come, if not for your lifetime. Therefore, you must include your future in its design. What aspects should you include?
Suppose you're currently a bachelor with plans for getting married in the future. It's best to plan for the other family members you will have, be it a partner, children, or aging parent. You want to provide enough space to accommodate them without making your home feel small. It would also help to make your home child-friendly. However, if you're building a retirement home, you can get as creative and dream as big as you would like. This is because you'll most likely live there with only your partner.
Now, if there's a possibility of your parents moving in with you as they age, you want to factor them in the design. How? Consider having one or two bedrooms on the ground floor if your dream home is a multi-story home. When aged, they might find it challenging to climb the stairs.
By factoring in the future in your design, you eliminate the need to renovate your home in the future to accommodate your new needs. The renovation can be quite expensive, which you don't want.
Create A Budget
When designing your dream home, you'll likely get lost in your imagination about how you want it to be. However, even with your imagination, you must acknowledge practicality. How viable is your design based on your finances? You don't want to spend money you don't have and end up experiencing financial strain in the future. You could also start the project, only for it to stall after four months due to a lack of funds. It's important to create a budget to avoid all these possibilities.
A budget will keep your finances in check and limit your spending. During the design phase, define the amount you're willing and able to spend on the project. It would help to create lists where you categorize your design desires under needs, wants and luxuries. The needs category will represent the features your home must have for it to function; you can't do without these. Wants will represent those you desire but can do without, while luxuries point more to aesthetics and unnecessary features, like a jacuzzi or a swimming pool.
You want to allocate more money to your needs. If any is left over, fund your wants, and lastly, your luxuries. With such an approach, you'll spend your money responsibly, ensuring you put functionality before aesthetics.
Conclusion
Customizing your dream home design might be a lifetime achievement for you. This article divulges tips you should consider implementing as you design your home to make this dream a reality, without any regrets. It's good to point out that no tip provided supersedes the other. Factor them all in to ensure overall success in your project.
Other Posts You Might Enjoy:
Custom Design Homes vs Project Homes
3 Benefits of Building Your Own Home
5 Tips to Make Your Dream Home a Reality
Share This Story, Choose Your Platform!