Your home is likely the most significant and valuable asset that you own. While you may intend to stay in your home for a long time, there may come a time when you must sell your property. In these situations, getting the best sales price possible is always beneficial. One way that you can improve the value of your home is by ordering the installation of a new gutter system. Of course, new gutters improve the value of your property in several ways. 
If this intrigues you, we invite you to continue reading to learn some interesting facts about the benefits of new gutters to boost your property value.
Boost Your Property Value With New Gutters Installation and Protection For Your Home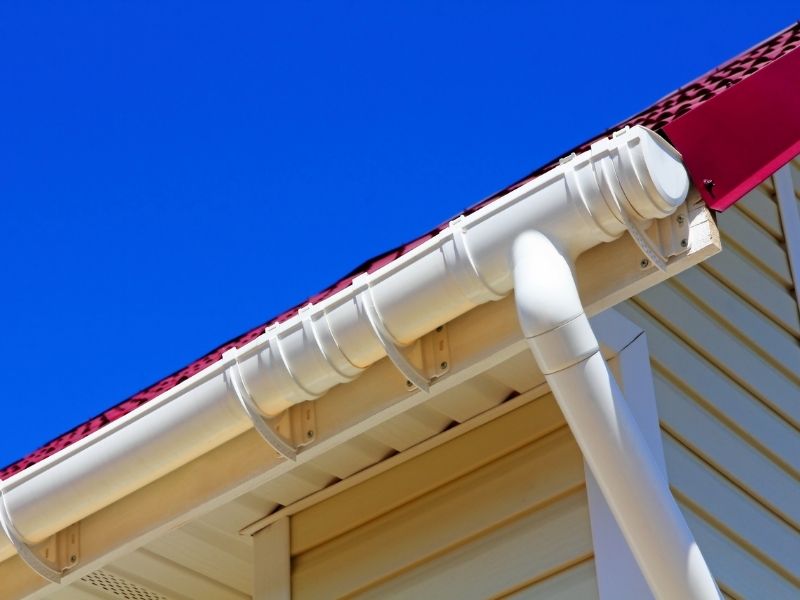 1. One less project to manage.
A primary way that new gutters can boost your home value is by taking away a project or deferred maintenance that the new buyers will need to handle. When buyers are looking for a home today, they typically want something move-in ready.
This means looking for a home with renovations so that it's in good overall condition. However, if your gutters need replacing, that will come up during the home inspection.
In some cases, the buyers may offer less money or require you to provide a credit at close if they need to replace the gutters on their own. Replacing the gutters on your own helps you avoid this challenge and also might result in a higher sales price. 
2. Improve your curb appeal.
When it comes to improving the value of your home, enhanced curb appeal is always a good idea. The appearance of your property from the outside goes a long way towards a good first impression of the home.
However, if you have old gutters that are dirty and in bad condition, buyers will think this reflects the condition of the entire property. In this situation, new gutters boost property value by improving your curb appeal. This can help you attract more buyers to your home and get a higher sales price.  
3. Less ongoing maintenance.
Another way that new gutters boost property value is by ensuring you have less ongoing maintenance. A home that has older gutters likely requires someone to spend a lot of time cleaning them out and removing old debris.
However, new gutters today come with a gutter protector, such as the K-Guard Gutter System. These gutter protectors are designed to keep leaves, dirt, and other debris out of your gutters.
This saves a lot of time for property owners and buyers. Of course, the reduction in maintenance appeals to buyers, which increases property value.
4. Protection for home.
The gutters of a home are often very underrated when it comes to the amount of protection that they provide. However, a quality set of gutters helps to extend the life of your roof, prevent roof leaks, and protect the interior of your home.
This added home protection prevents damage, which otherwise affects the value of your property. Furthermore, buyers appreciate knowing they are protected with a new set of gutters with a proper guard system that offers support well into the future. 
In conclusion.
If you are looking to improve your home's value, finding improvements and projects that lead to property appreciation is important. One of the home improvements projects that might lead to a value increase is to order your new gutter installation. If you have any questions or suggestions, we always love to hear from you in the comments below. Also below are links to more useful articles about ALL things DESIGN for your home or business.
Images Courtesy of Canva.
Other Posts You Might Enjoy:
10 Tools You Need For Cleaning Your Home Exterior
4 Benefits Of Inspecting Your New Home
4 Ways To Prepare Your Roof For The Summer Months
Share This Story, Choose Your Platform!