If you're planning to buy a house for the first time, there are several considerations you should think about, including the inspection. Inspecting your new home involves a comprehensive visual assessment of all aspects of a house, from the roof to the basement. This is especially important for a new home under construction with significant problems that keep coming up.
Conducting a home inspection is not only vital when buying a house, but also when you are building a home. This way, potential buyers know which parts of the house require attention before signing a contract. In fact, it is a requirement of your mortgage lender. It's also a recommended step to ensure that you're investing in the right property.
When looking for a home, make the extra effort to inspect for outstanding repairs or maintenance issues. With this in mind, it's no surprise that new home inspections are becoming a sought-after service in the real estate market. If you want to ensure that the property you're planning to buy is in good shape and worth the money you'll be paying, a home inspection should be one of your priorities.
If you are building a new home or simply searching for one, we invite you to continue reading to learn more about several benefits of inspecting your new home.
4 Excellent Reasons for Inspecting Your New Home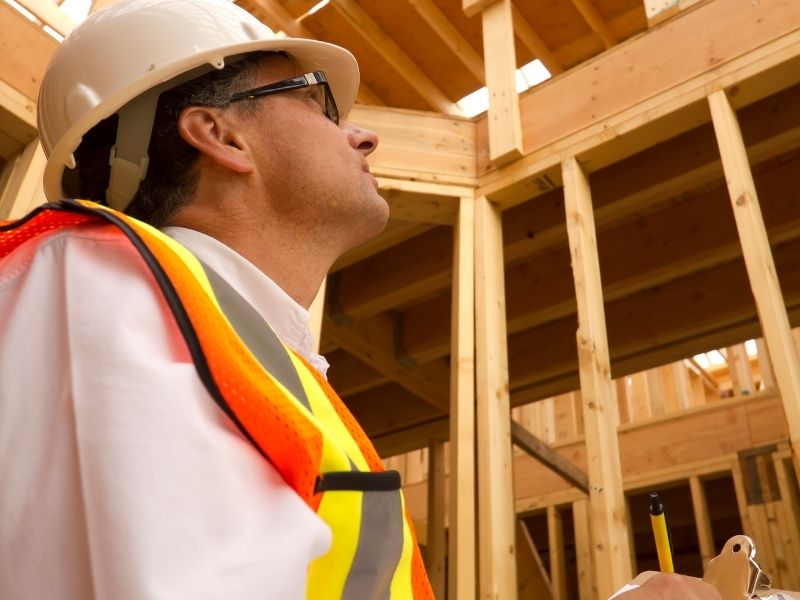 1. Obtain an overview of the overall condition of the house.
One of the primary objectives of inspecting your new home is to obtain a detailed report of its condition. Generally, it involves identifying possible future problems and any safety concerns. It also clearly describes the general state of various parts of the house, such as the plumbing, structure, construction, and more.
The findings of a house inspection will serve as a basis for potential home buyers to make decisions. It ensures that the physical condition of the house is consistent with the listing.
A house inspection report pinpoints both significant defects and minor issues in the property. When you work with home inspectors, they provide you with suggestions on dealing with these potential problems.
2. Enjoy a smooth purchasing experience.
Inspecting your new home is for people planning to buy a house since it answers questions buyers might have. When both the buyer and seller are aware of all the important facts about a house, it's easier for them to agree on the house's market value.
If the report shows significant problems, it's a basis for a lower price for the property or for repairs before you complete the purchase. On the other hand, it's easier to accept the listed price if the property doesn't require significant repairs.
If you have access to accurate details on the house's overall condition, it gives you the confidence to make the right decision. It also enables both parties to enjoy a fair and easy transaction.
3. Plan for future replacements and repairs.
A home inspection provides you with details regarding the exterior of your home, including the gutters, roof, siding, windows, downspouts, lighting, and doors. The inspector also assesses the condition of the driveway, garage, patio, sidewalks, porch, steps, and balconies, along with the fences, retaining walls, and any outdoor structures.
Remember that the exterior of a house may have various issues, especially those that lack regular maintenance. Any element that requires repairs or replacement can add up to the overall expenses you incur in the long term. With the insights you gain about the overall condition of the house, you may plan for future costs.
4. Ensure the safety of the house.
One of the benefits of inspecting your new home is to ensure that it's safe. For instance, the inspector carefully inspects the building's electrical system to ensure that it's in working condition. Aside from the electrical system, the inspector also examines the house's plumbing system to guarantee it's functional.
So, before you decide to buy a new house, always make sure that you prioritize the safety of everyone in your household.
In conclusion.
Working with a professional house inspector is a good investment if you want to get the most of your purchase. Once you find the ideal house that best suits your preferences, conduct a house inspection so you have an overview of its overall condition. With inspecting your new home, you gain peace of mind that you're making the right choice, which is especially important if it's your first time buying a house.
Use these tips for a beautiful new home buying experience. If you have any questions or suggestions, we always love to hear from you in the comments below. Also below are links to more fascinating articles about ALL things DESIGN for your home or business.
Images Courtesy of Canva.
Other Posts You Might Enjoy:
5 Top Dangers to Your Home from Gutter Clogs
6 Types of House Inspections to Do Yourself Before Putting Your Home on Sale
How to Create a Home that Shields You from the Weather Outside
Share This Story, Choose Your Platform!