So, you've done it. You've taken the plunge and started your own architecture firm. First of all, congrats for having the bravery to do so! The most difficult part of making a successful startup architecture business is sorting out an office space. You could do your work at home, but in most cases, that's not the best option. Do you have the capability to house all of the vital equipment needed for the project? Is there enough natural light shining through your windows? If not, then you might have to think about moving your business into an office. Below are a few tips on how to successfully design an architecture office.
Tips for Designing an Architecture Office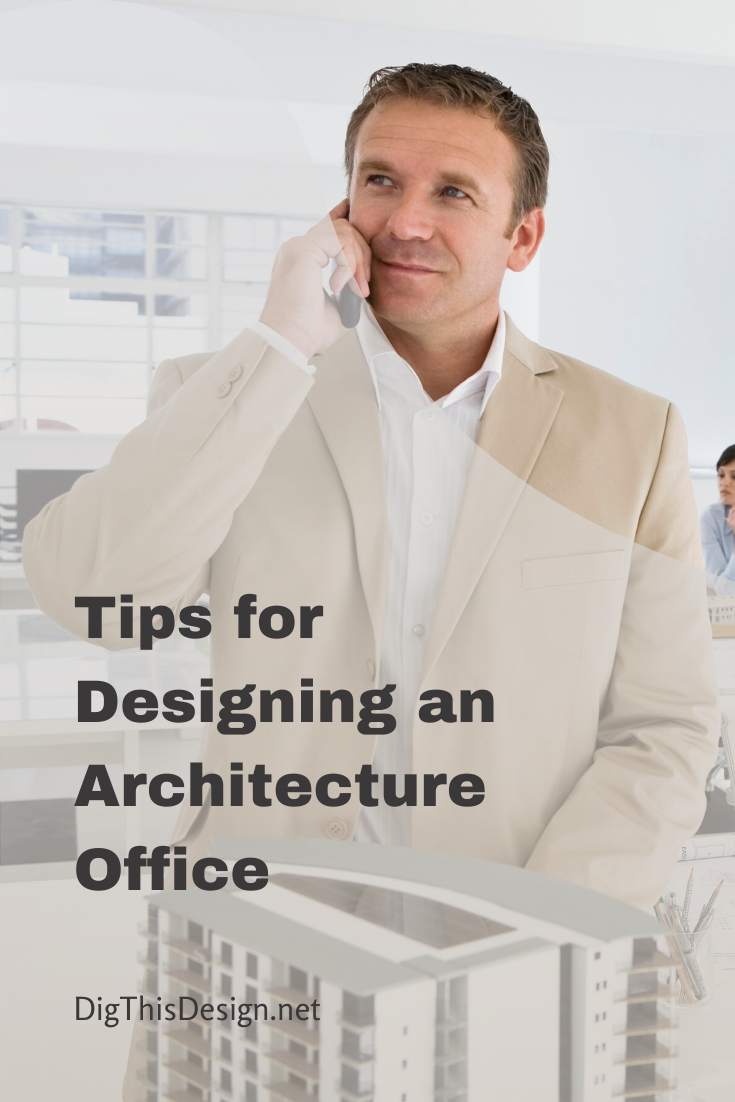 Find an Open Office Space
First, you should find an open office space that is available for rent. It should be one that is big enough to house all the equipment you will need to do your day-to-day work. There should be enough space for a large layout table to sit in the middle of the area. This can be a used as a place for meetings, a place to showcase work, and a temporary dumping place for all architecture office essentials. The importance of a materials room cannot be forgone. Without this room, you wouldn't have any space to store anything. This room should be big enough to ensure that nobody knocks over the vital work and equipment stored in there. However, it shouldn't cut into your open office space. Your open office space is where the magic happens, and enough space needs to be left there in order for that to happen.
The Importance of Light
Light is an architect's best friend. It can be the difference between a misplaced element of a blueprint and one that is in exactly the right place. You need to pick an office space that doesn't hide away from the sun. Of course, synthetic lighting should also be sought for those days when the sun just doesn't want to come up, but natural light should always be your preference. You should always choose the right window type to install. An example of a type that would fit perfectly in an architecture office is casement windows. They let so much light shine through, and the frames don't take anything away from the glass. Also, they typically open with a roto-operator meaning that ventilation is always achievable. By allowing light to shine into your office, you and your team will do the best job possible.
Make it Aesthetically Pleasing
It is important to have an aesthetically pleasing office, both for yourself and for any clients that may visit it. Your visitors will want to see examples of you being able to tend to your own architecture needs. You can do so by showcasing your ability to place things around the room in a tidy and coherent fashion, and by showing that you know how to make use of any size of space. Although you can get away with a slightly messy office space when you are an architect, you can't get away with a messy conference room. This should always be kept in pristine condition. You should also focus on the reception desk. This is the first place visitors go which means it must be aesthetically pleasing. You can find a plethora of great examples to use as inspiration for your office here.
Prevent Termite Infestations
There will probably be a lot of wood in your office that you use for your projects, which means you will be susceptible to the plight of pests. However, there are ways to fight them. You should seek help from a building maintenance company right away if you ever spot a termite. They will put their knowledge of termite habits and characteristics to the test and manage your pest problem. If you don't act quickly, then you are allowing the littles nuisances to cause damage to your livelihood, and they will. Whether you have only seen one termite running around the office or a few, you should never hesitate to get the situation sorted out. By seeking professional ways to deal with termites, you know that none of your creations are going to be damaged in the future.
Get Inspired
Visit as many architecture offices as you can. Working environments are important, especially in a niche field such as architecture. They provide those that work within them the tools to do the job and they tell visitors all they need to know about the business. Therefore, you need to ensure that you get yours done. By getting inspiration from a number of more established offices in the field, you can then take this inspiration into your own office. Get out there, get inspired, start looking for spaces, and start living your architecture dream! You never know, your firm could be designing the offices of the future.
Images Courtesy of Canva.
Other Posts You Might Enjoy
Small Home Office – Tips on How to Improve It
Home Office Design Tips for a Comfortable Working Space
Share This Story, Choose Your Platform!