Designing a home office can be really tough. This is primarily because it's still part of your home, yet it is also an office which you are going to work from. Therefore, you need to find the medium between decorating the office like you would a home or decorating it like you would a place of work. There are countless ideas you can use. In terms of priorities, your office needs to be designed for durability to last through heavy use. Many people spend lots of time working, so you need to ensure the space you work in is functional and promotes productivity. Here are some home office design tips that can help you making the most of your office and getting the job done while looking good too!
Tips For Designing an Amazing Home Office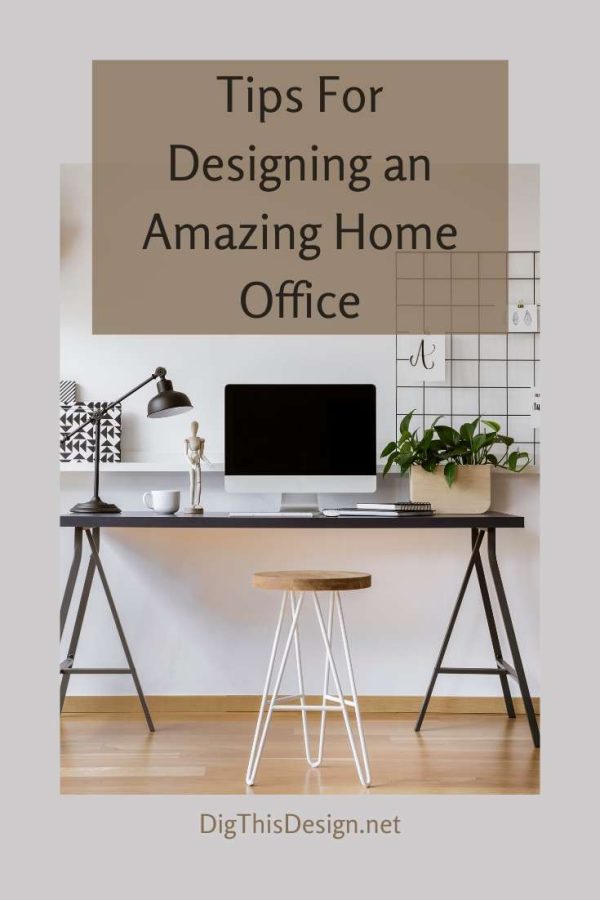 Furniture Choices
Choosing furniture for a home office is a conundrum because the room can sometimes double as something else. However, you'll definitely need a chair and a desk, both of which can be found at arnoldsofficefurniture.com. Whatever you do, don't skimp on the chair! You'll be sitting in it for hours on end. Therefore, you need to ensure that it is ergonomically designed to support your back and shoulders correctly while working long hours. Your desk needs to be big enough to hold exactly what you need. You may only need it to hold a laptop, in which a small desk may be sufficient. But you may need a second screen or room for holding papers and files. If possible, try to place a small sofa in the corner somewhere. If you need to read extensive pieces of work this can really help as you can do so in total comfort.
Desk Placement
Once you have your desk, the placement of where you put your desk is equally as important as choosing a desk. Most people put theirs up against a wall, but it can be boring having nothing but wall to stare at when they look up. You can try putting it against a window and letting the sun shine on your back and the room. Even better, try placing the desk facing a window so you can look out over the world. This is only a good idea if you don't get easily distracted. You can find more detailed information on desk placement here.
Decoration
You want to be able to relax in your office, so make it all about you. Paint the walls in your favorite color and hang multiple pictures and images of family and things you enjoy. Patterns and swirls can be much better than a boring old whitewashed wall. If you aren't allowed to paint the walls because it is a rental, then go for huge inspiring canvases. They can give you something to stare at in times of pensive thinking.
Lock
Get a lock put on the door. Not one that can stop a SWAT team, but one that if a family member tries to open and it's locked, they'll know you're working. It can stop you being distracted in those moments of utmost importance where your thinking simply cannot be interrupted.
Hopefully, these tips will help you to design a home office that is comfortable, inspiring, and easy to work in.
Images Courtesy of Canva.
Other Posts You Might Enjoy
Home and Office Safety Products
Feminine & Functional Home Office Spaces
Share This Story, Choose Your Platform!