Office Space in your own home? Yes, some of us work from home and whether we have a ton of space, need some organizational storage, or one you want to be beautiful to look at, it is a place you spend a great deal of time and should suit your every need and desire.
Here are some inspirations for different home "Office Space" designs.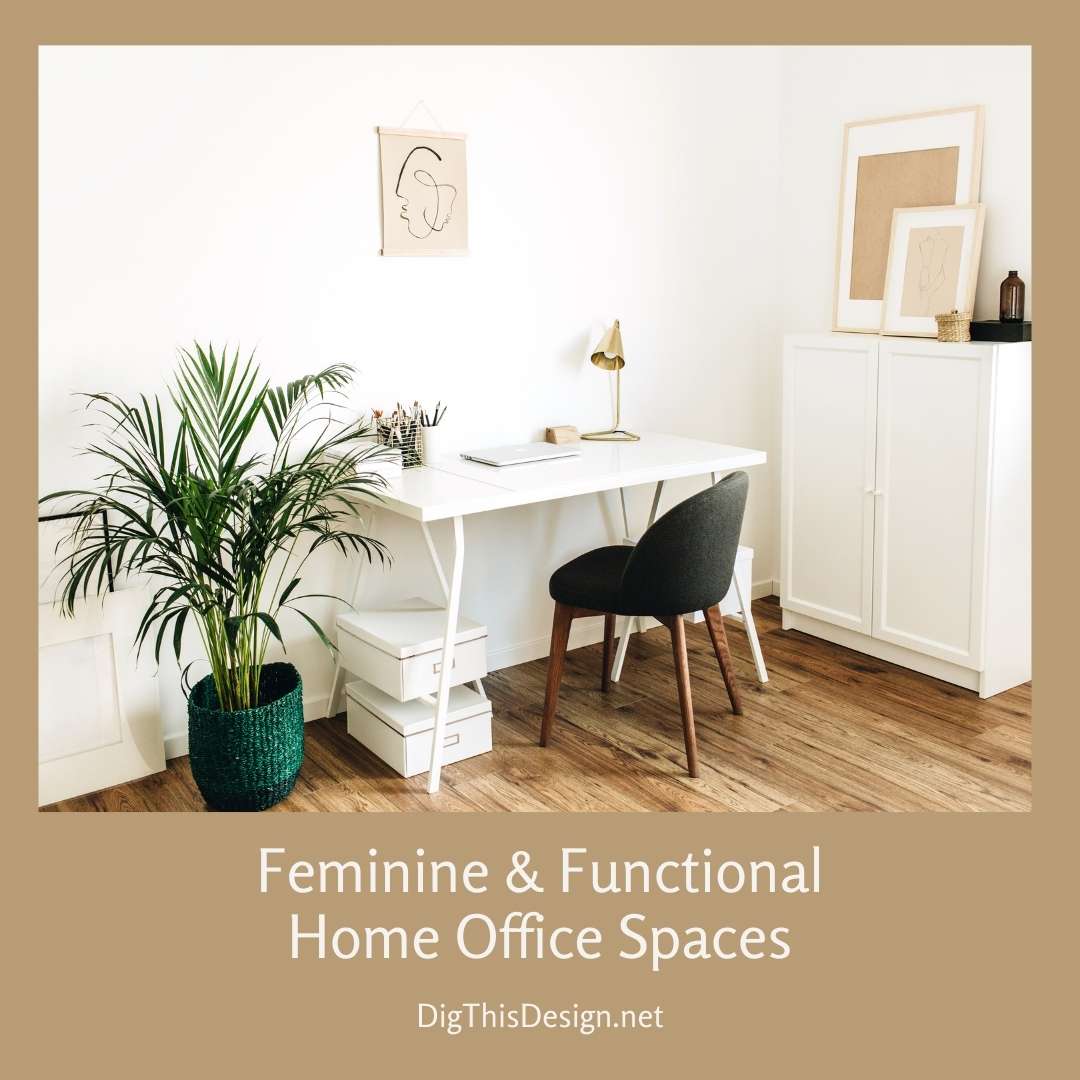 For a Ladies Space
If you want a feminine designed space that is still functional here are two different examples of one that may inspire you with smaller space and one that is a far more open floor plan.
This dainty styled office space for a femininely desired decor is simplistic in it's design and could be easily managed and functional in a smaller space.
For someone who desires a feminine and yet fully functional office space with tons of storage and room to work, this inspired room shows all of that and while also still remaining an attractive room to be in.
Minimalist
While most office spaces are designed to be functional rather than attractive, it doesn't mean this is nothing more than the rule other than the exception and using modern design to minimalize to idea of clutter in your work space is genius.
This office space is simple and clean, and while it offers plenty of storage, even in a small space, it gives the feel of being open and having tons of room, with barely any clutter.
Stylish Storage
Office spaces aren't just about desks and computers, it's also about a space used to store important things, or whatever it is that your vocation or hobby may be to keep what you are working on in that space.
This featured office space shows an area dedicated to probably storing things in a smaller room with less cabinets, as the shelves on the wall work to keep the supplies, but also stay out of the way.
This office space is a great usage of space while combing an attractive appearance.  The board works wonderfully, but the shelving below is both lovely to look at while serving the purpose intended.
Images Courtesy of Canva.
Share This Story, Choose Your Platform!