Residents typically embark on their best home improvement projects to raise their standard of living. Renovations usually answer a family need, like a larger bedroom for the kids or a larger kitchen. 
In addition to improving quality of life, smartly chosen renovations are an excellent long-term investment. If you plan to sell your home, it's a great way to maximize resale value. While it's a daunting task to invest a substantial amount of money in renovations, as the saying goes, "you have to spend money to make money."  
Besides determining the right renovation, the contractor you hire also has a significant impact. For example, if you're in Maryland, find a remodeling company closeby like Paragonremodeling.com's custom home remodelers. With local contractors, you'll be able to get honest residential testimonials from people in your area.  
If you're trying to figure out what the best home improvement projects are for you, we invite you to continue reading for some great tips.
Home Renovations that Offer a Substantially Increase in Home Value 
There are many focal points that buyers like. From a luxurious bathroom remodel with marble countertops to sleek decks for your outdoor living space, which should you prioritize? 
Below are the best home improvement projects that will greatly increase home value.
Kitchen Remodeling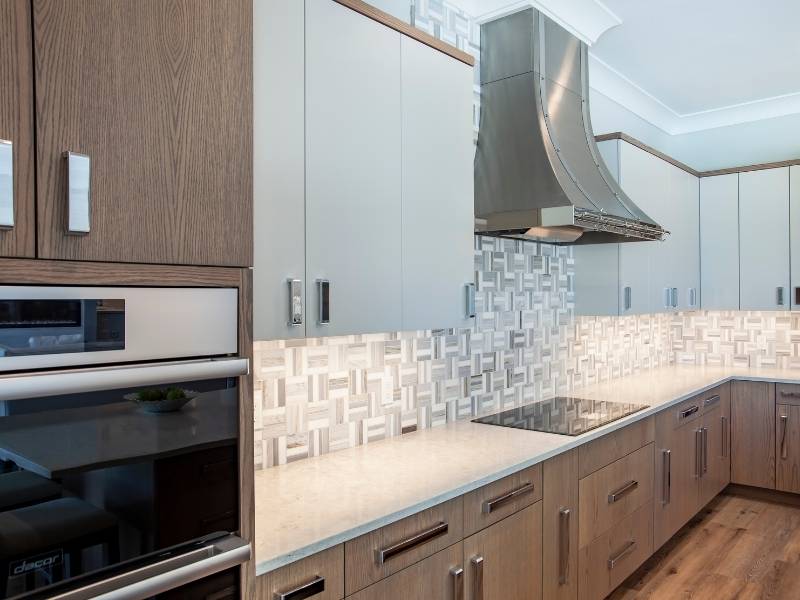 Kitchens are the heart of the home, as it's the most used room in the house. Kitchens are versatile as they're an ideal place for a range of activities. For large families, the room is a necessity, containing the appliances for members to cook their meals. 
For the reasons above, a few updates can take you a long way. Consider these inexpensive renovations to kick start your kitchen's appearance and functionality.  
⎆ Install a New Backsplash
A new backsplash is a cost-effective way to increase home value. This installation adds a personal touch, with many tile colors available to blend seamlessly with your kitchen.  
⎆ Refinish Your Cabinets
Replacing your cabinets can prove to be an expensive ordeal. Instead, opt to refinish your cabinets, instantly updating your living space.  
⎆ Paint Your Kitchen
A paint job is an efficient way of transforming your kitchen without the major costs. Neutral tones and white colors tend to bring the most longevity. 
Roi will depend on the renovations you make. For an upscale kitchen remodel, expect to recoup around 54% of what was spent. For a minor kitchen renovation, you can enjoy an ROI of 81%.  
Replacing Your Garage Door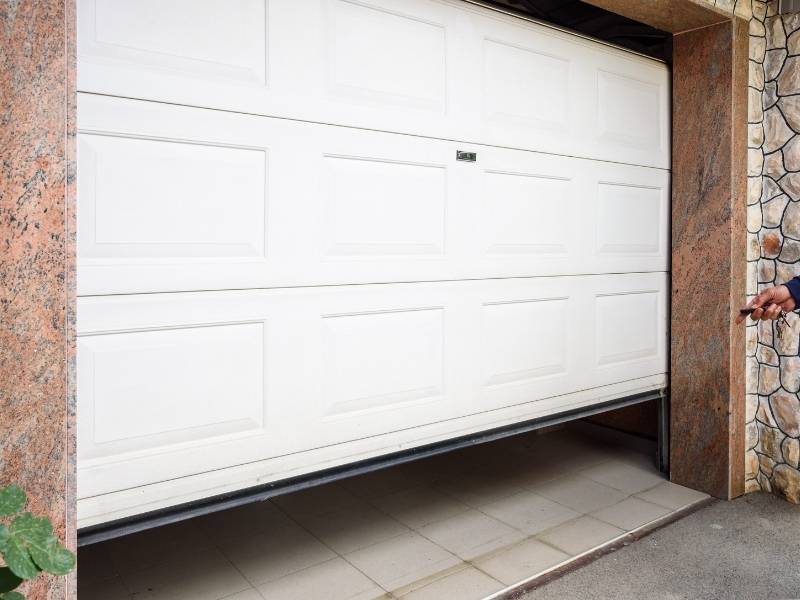 Garage Doors are a smaller renovation that brings substantial value to your property. Not all garage doors are identical, and generic doors are worth replacing to improve exterior aesthetic appeal. 
When visiting any home, the first thing buyers notice will be your exterior. Installing a door that accentuates your home's exterior is a great way to catch a buyer's attention before going inside. According to realtors in 2018, you can expect a 4% increase in your house's selling price, depending on the style. So what upgrades apply to a garage door? Consider the following: 
⎆ Contemporary Garage Doors
Contemporary style exteriors are an eye-catching addition to any home exterior. Immediately adding functional curb appeal, material options include Full-View Aluminum, Sterling, and textured Planks.  
⎆ Carriage-House Garage Doors
Otherwise known as 'barn style garage doors,' Carriage-House garage doors provide a rustic appearance. These doors blend perfectly with craftsman style or mission style homes. 
Siding Installation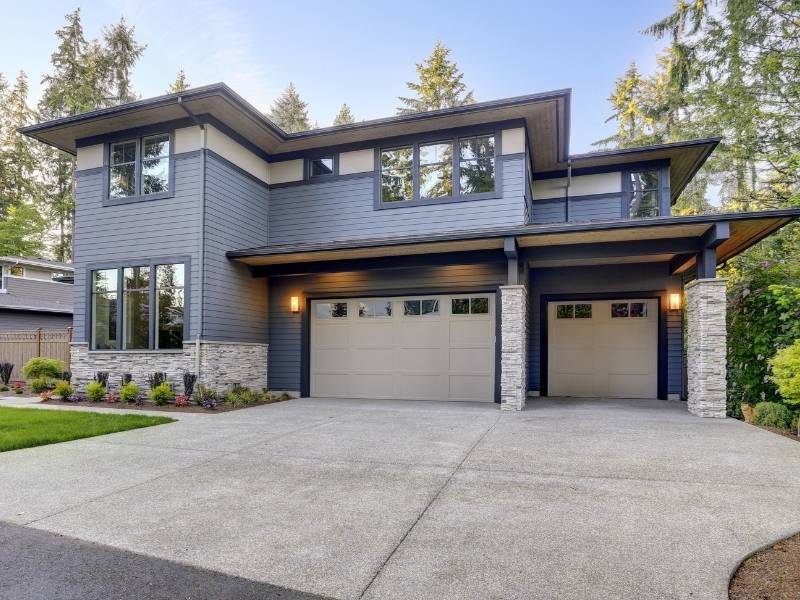 Did you know it only takes 7 seconds to make a good first impression?  Like Garage doors, Siding can be significant to a buyer's eye at first glance. Damaged or worn-out siding can compromise the appearance of your home's exterior.
In fact, it's also among the most inexpensive renovation projects for homeowners, costing an average of $10,000. According to Remodeling magazine's cost vs value report, expect to receive an ROI of 76.7% for your siding replacement. 
⎆ Manufactured Stone Veneer
This siding option is known for its extreme durability, with little maintenance required. Manufacturers' warranties range from 20 to 75 years.  For natural stone veneer, expect to recoup, on average, up to 93 percent of its value.  
⎆ Fiber Cement Siding
Remodeling Magazine has acclaimed fiber cement siding as their best home improvement siding choice for five years straight. Known for its versatility in style and resistance to the elements, expect to make an ROI of 78%.  
Install Another Bathroom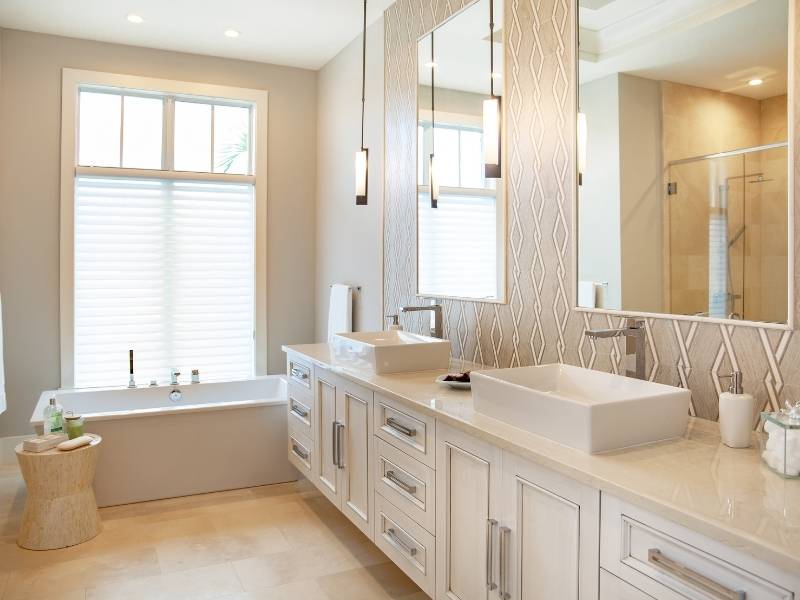 A new bathroom installed provides an enormous ROI, recouping homeowners anywhere from 80%-130%. It makes sense for buyers to want an additional bathroom to accommodate a growing family. Since a smaller bathroom only requires 30 feet of space, finding a place to install one is relatively straight forward. Potential bathroom areas include the basement area, laundry room, walk-in closet, or the hallway's end.  
But what bathroom renovations are best? Consider the following:
⎆ New Plumbing Fixtures
Outdated fixtures can negatively affect the entire bathroom. So installing new fixtures like faucets and showerheads can quickly revitalize your interior. Just make sure that chosen fixtures are consistent with the design of the bathroom.  
⎆ Upgrading Your Vanities
For homeowners who don't mind coughing up additional costs, vanity upgrades are a great way to attract buyers. Granite is a popular choice, offering resistance against scratches and incoming water from your shower. Granite is also a beautiful natural stone that is available in a wide array of colors.  
If you have suggestions or questions, please leave them in the comments below. Also below, you will find more references to articles about ALL things DESIGN for your home or business.
Images Courtesy of Canva.
Other Posts You Might Enjoy:
Next Level Home Improvement: 10 Tips For Hiring the Best Paver Installer
5 Tips for Affordable Value-Added Home Improvements
Easy Tips for the DIY Novice for Home Improvements
Share This Story, Choose Your Platform!