Do you feel like a DIY novice and don't know where to begin with home improvements? Don't feel bad because there are easy ways to improve your home that make a positive difference in your design. But, deciding to do it yourself or hire a pro often comes down to two factors; your financial resources and your experience.
Hiring a professional contractor can easily set you back thousands of dollars. Additionally, you could compare the cost of a professional contractor to your relative experience. But instead, why not start with something simple that any homeowner can do with the right instructions?
Please continue reading to learn more about easy projects for a DIY novice.
Simple Yet Amazing Home Improvements • DIY Novice Tips
Create a Budget in Advance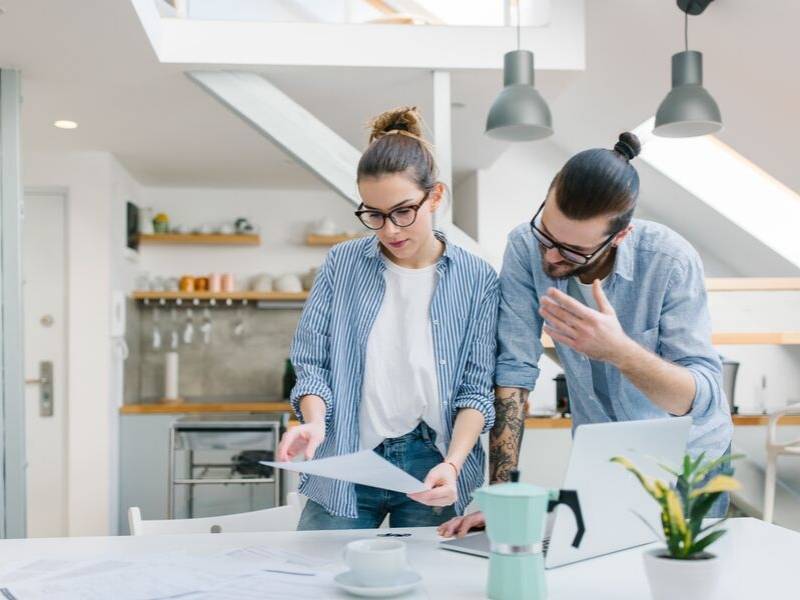 For any successful project, creating a budget comes before any other consideration. Since the cost of labor is not a consideration for DIY, the primary cost is the materials. You also have to factor in another strategy that involves shopping in bulk.
Smart Shopping Rules the Day
With the cost of materials taking up most of your DIY home improvement budget, it is important to shop smart for what you need to get the job done right.
One smart shopping tip for materials involves looking for bulk discounts. For example, if you plan to upgrade the look of the kitchen by completing a painting project, search for retailers that offer bulk discounts on cans of paint.
Another smart shopping tip is to purchase materials offseason. If you plan to install storm windows, wait until the offseason to find affordable deals.
Consider Installing a Countertop
It might seem counterintuitive to install a countertop on your own. After all, adding a countertop in the kitchen or the bathroom is often left to the professionals, like those at Marble. Nonetheless, even a DIY novice can install a kitchen countertop.
The key is to consult with a professional at one of the big box home improvement retailers. At these stores, find the person who specializes in helping beginners complete DIY home projects. Also, take advantage of their countertop cost estimator. The cost estimator calculates a cost estimate for your project based on factors such as size, materials, edge profile, and the type of accessories you want to include.
If you decide to go with a countertop installation project, we recommend natural stone. Some popular types of natural stone you may want to consider are listed below.
• Granite
Granite is the gold standard for countertop materials. Moreover, granite exudes an elegant panache that adds instant value to any home. The rugged natural stone resists the damage from prolonged exposure to intense heat.
It is also resistant to the frequent strong impacts that result because of bustling culinary activities. With more than 3,000 different colors to choose from, it's easy to find a granite slab that matches your décor.
• Marble
Marble's only downside is that the natural stone sits at the head of the class as far as cost. If your DIY home improvement budget permits, enjoy a stunningly beautiful addition to the kitchen or the bathroom, especially when sealed. Unique veining gives marble its popular aesthetic appeal.
Marble is both waterproof and heatproof to gives you years of high-performance use.
• Soapstone
Typically, dark gray soapstone presents a smooth appearance that borders on silky elegance. Over time, soapstone transforms into an antique-looking patina design that delivers a rustic appeal. This is perfect for homeowners who want more of a historic look for their homes.
Additionally, it's easy to sand out impact damage without compromising the integrity of the natural stone.
Paint the Walls with Your Favorite Colors
You don't have to be Michelangelo to get the most out paint. Painting a wall in the kitchen or the living room should be a straightforward process for the greenest of home improvement novices.
Whether you want to add an earthier tone in the kitchen or make the sunroom come alive with a burst of bright colors, painting one or more rooms in your home gives your home a thorough makeover.
Curb Appeal Projects that Matter
When a prospective home buyer comes by, the first thing they notice is the exterior of your home. Here are a few easy ways to spruce up your home for excellent curb appeal. These are wonderful DIY home improvement projects that are certain to impress your neighbors as well.
Plant colorful flower beds.
Clear the clutter from your yard.
Trim the trees and bushes.
Clear the debris from the eaves.
Apply a fresh coat of paint to your home.
Even a DIY Novice Can Do It!
Even if you are a novice, there are many DIY novice home projects that you can research and complete successfully. Just make sure to stay within your skillset to ensure a flawless finished product.
With this information, we hope you are encouraged to take on the DIY projects around your home. Tell us in the comments below about the projects you have completed recently! We've also included some excellent links below for more DIY ideas.
Other Posts You Might Enjoy:
8 Essential Tips for DIY Home Repair
DIY Home Decorating Guide for Success
DIY Home Ideas That Are Cheap and Easy to Make
Share This Story, Choose Your Platform!