Building or remodeling a home is a very exciting and rewarding experience. It also allows you to showcase your architectural creativity and individual taste. The drawback is that it becomes expensive and it is time-consuming. In addition, it requires a lot of planning and preparation for a successful project. This is where the services of a professional architect are to your advantage.
Architects Bring Your Vision to Life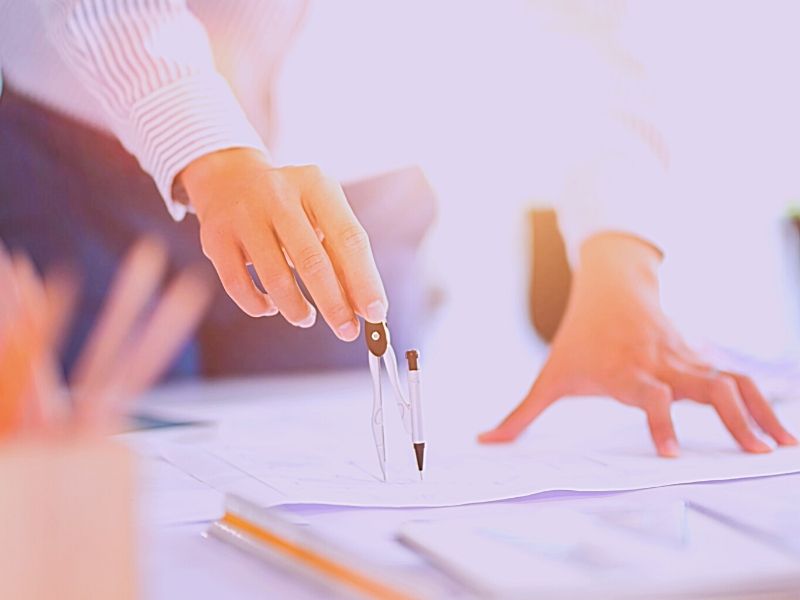 Here are some things to think about if you have a dream home in the works. First, be mindful of your budgetary constraints and be specific about your needs and desires. Know what you're willing to be flexible about, and which details and features you consider essential to the design.
Also remember that bringing your architectural vision to reality might require making compromises and taking suggestions from someone who has more experience.
Learn the Architectural Specialties
Architects come from different backgrounds and with a range of specializations. For building a home, you want a residential architect. Be sure to select one that's familiar with the area where you plan to build. They must also be knowledgeable about the landscape, climate, and other relevant environmental factors.
For example, if you are building in Northern Colorado, you might search for Architect Fort Collins, Colorado instead of architect Miami, Florida. This is how to get someone who's more familiar with heat insulation and dry winters than flooding protection and humid summers.
Get Your Estimates in Order
Architects also vary in cost, so conduct some research online with targeted searches, such as Architects Fort Collins Co. You must request estimates from a few local architecture firms for the sake of comparison. Then, adjust your price range based on the complexity of your rough design layout and your projected timeline. Also keep in mind that this may change once the project is well underway.
Once you narrow the choices down to a few prospective architects, get even more specific with questions to get the candidate that's most ideal for your project.
The Top Seven Questions to Ask an Architect
Here are the top seven questions to ask when you're searching for the right architect for your project.
① What are your qualifications?
Check the credentials of the prospective candidate on a publicly accessible database to verify that they're a registered architect. This title is only for professionals who have an architectural degree and are in compliance with safety and insurance regulations.
Some architects claim to be professionals, but lack the proper qualifications. So, be thorough and check publicly accessible databases, such as the Architects Registration Board or the Royal Institute of British Architects.
② Will you provide references I may contact?
Of course, you want to ensure that the person you hire is ethical, reliable, and maintains a solid reputation. So, ask for portfolio samples and references that vouch for the architect's credibility and workmanship. To ensure their work history, read the reviews of previous clients to know more about them.
③ What is your signature style?
Architects are artistic by nature, and some prefer a particular style, sometimes exclusively. Make sure the architect of your choosing is in close alignment with your taste. Or, ensure that they have a flexible and adaptive approach to your style and design. Doing so helps prevent future disagreements and disputes over the project. This also helps eliminate prolonging the process and causing frustration on both ends. It is also another good reason to ask for a portfolio of past projects.
④ What is your range of experience in architectural design and construction?
The area in which you plan to build is a major factor in your design and consturction. Environmental factors might include the following:
Terrain and landscape
Weather, climate, and seasonal changes
Urban or rural settings
District zoning laws and regulations
It's wise to get a sense of what environments in which your architect is familiar, as well their local and regional knowledge. After all, you want the end result to not only be aesthetically pleasing, but also structurally sound.
⑤ Who else is on the team?
There are other people who'll be involved in the project, working in tandem with the architect and contributing to the various phases of the process. It's advisable to be introduced to other team members. Ideally, your architect has been acquainted or worked with some of them before, and there's historical evidence of productivity, collaboration, and success across the team.
⑥ What expenses are included in the fee structure and contract?
In order for you to have mutual trust with your architect, you must have open communication about budgets and costs. Every firm or individual has their own fee structures and way of billing their clients. Be candid about your budgetary limitations. Then, ensure your architect reveals how they charge for services, cost of labor, supplies, equipment, etc.
⑦ What challenges or roadblocks do you foresee with the project?
An architect with experience has the insight and knowledge to identify potential problems before they occur. This necessary foresight also prevents delays, mishaps, and increased costs.
Conclusion
Unless you have a background or education in architecture, you must hire the services of a professional and experienced architect. The person you choose to bring your ideas and plans to life must be someone with which you have open communication and trust.
Your project is a considerable investment in terms of time, money, and effort. Furthermore, endeavor to create a positive, constructive, and professional business relationship with your architect. Doing so enables you to avoid unnecessary misunderstandings and stress.
If you any suggestions, please do so in the comments below. We also include several links below for your further enjoyment of all things design.
Images Courtesy of Canva.
3D Rendering Studios In Modern Architecture
5 Great Examples of Mid-Century Modern Influential Architecture
3 Examples of Wellness Architecture for Your Home
Share This Story, Choose Your Platform!