When upgrading your home, the possibilities are endless. For the interior, some like to redecorate the living room with new furniture and a pop of color. Or, perhaps sprucing up the bathroom with a modern bathtub is in order. However, when it comes to their home's exterior, there are many reasons why your home must include a porch.
In general, a porch enhances the character of a home by blending in seamlessly with the build of the house. You can design in a way that best compliments your property and offers you the practical feature you need in a home. Depending on your preferences, the cost of building a porch depends on many factors including size, type, and finishes.
If you still aren't sure if you want to extend your house with a beautiful porch, here are five reasons why this home project must be next on your list.
5 Reasons To Include A Porch Design In Your Home Upgrade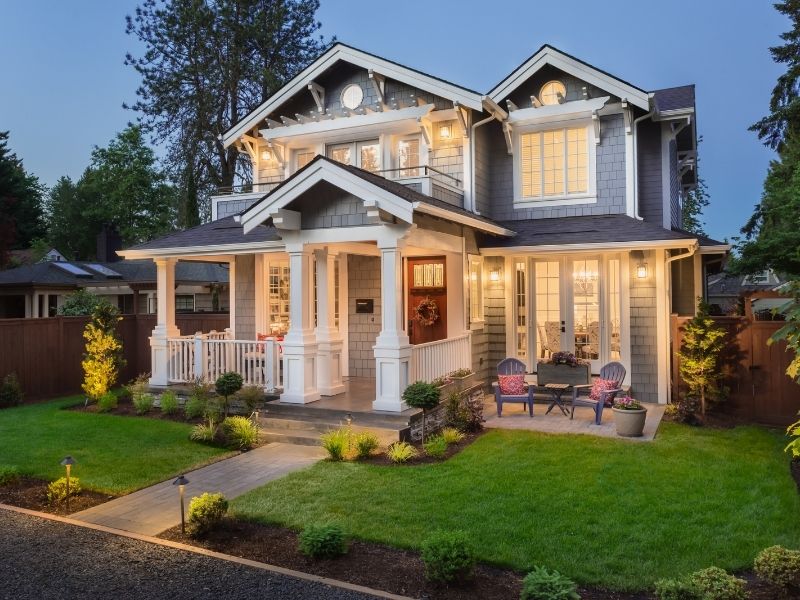 1. Increases the aesthetic appeal of your house.
If you want to amaze your guests, installing a porch is a great way to go about it. This wonderful addition can enhance the stylish entrance to your home and instantly increase its aesthetic appeal. When carefully designed, it adds a touch of beauty to your property and becomes the main focal point from the outside.
Depending on your home's current infrastructure and design, you can choose from various porch-type ideas that you believe will best complement your house. Some of the most popular choices among homeowners are a front porch, an open porch, and a sunroom.
2. Creates great outdoor enjoyment.
Another great benefit of why your new home should include a porch is that it creates great outdoor enjoyment. Depending on the features you install, you will be able to enjoy the outside world more often and during any time of the year.
For example, in summer when the temperatures are higher, you can spend more time gardening and relaxing in the late afternoon hours reading a book or having a glass of wine after a long workday.
As the days get colder, you can spend your days warming up around the fire pit on your porch with your loved ones.
3. Offers comfort for guests.
If you need extra space for hosting family and friends, building a porch can offer you the comfort and practicality you need. This can come especially in handy when you are having a celebration and you have limited space inside your home to welcome your guests.
Things you need to install to cozy up your visitors include comfortable seating furniture, a stylish coffee table, and lots of decorative ornaments to make the outdoor space more appealing and welcoming. There isn't anything more enjoyable than spending time with loved ones in nature, while drinking, eating, and having a laugh.
4. Improves home security.
No matter if you build a porch in the front or back of your house, having it can improve your home security. The porch will basically serve as a barrier between your home and the outside and protect you, your family, and your possessions from unwanted visitors.
If you want, you can even install additional security and safety features on your new house extension. Some of the most useful ones you should consider are high-security hinges and handles, dog bolts, multi-point locking mechanisms, and motion sensor lights.
5. Boosts your home's value.
If you want to increase your home's value, installing a beautiful porch is the way to do it. Besides adding a stunning curb appeal to your house, your new home extension can boost the value of your property in other ways as well.
The most prominent one includes increasing the square footage of your home especially if you build a porch that is attached to your home with an enclosure with heat from your home's HVAC system.
In fact, this is one of the main reasons why homeowners decide to install a porch as it brings them an excellent return on their investment.
In conclusion.
If you want to enhance the aesthetic appeal of your home while increasing its function, install a porch for the best solution. This multipurpose home extension brings many benefits, including home security and property value increases. If you are still hesitating about this particular home improvement project, continue to refer to this post for the best results.
If you have any questions or suggestions, we love to hear from you in the comments below. Also below are links to more fantastic articles about ALL things DESIGN for your home or business.
Other Posts You Might Enjoy:
6 Tips to Create an Awesome Outdoor Living Space
4 Benefits Of Inspecting Your New Home
How To Design A Pool For Your Backyard
Share This Story, Choose Your Platform!