Let's talk about something homeowners often forget about: the outdoor living space. Homeowners get so caught up with their interior décor and design that it does not even cross their minds that their outdoor living spaces are begging for attention. The fact is, many homeowners enjoy an awesome outdoor living space so why not you?
The front yard, backyard, and porch are goldmines when it comes to making homes look and feel better, so it is surprising that they often get neglected. Thankfully, you have seen the light. You now realize that your outdoor living space is just as important as your indoor space – so it is time to do something about it!
To that end, we invite you to continue reading for six tips to help you create an awesome and beautiful outdoor living space that will delight you and your family for years to come.
Create An Awesome Outdoor Living Space With These 6 Tips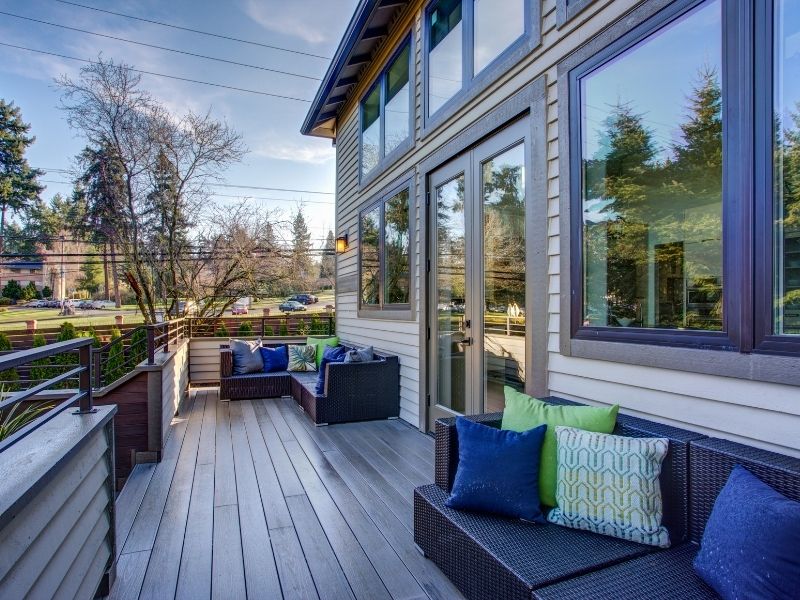 1. Install a deck.
Decks are key to having an amazing outdoor living space. If you do not have one already, you need to get one installed.
From wooden decks to luxurious vinyl decks, Fence Depot is an expert at providing customers with what they want and need. You will even get a free – yep, free – consultation where a member of their team will sit down with you, listen to your thoughts, and give you ideas on which type of deck is best for you.
2. Add smart lights for night-time.
Smart lights are perfect for your front and backyards. You can control smart lights with your smartphone, which is super convenient. If one night you want to turn your garden red, you can! The next night you might feel like green – no problem!
3. Think about getting a hot tub.
Do you have a big family or an outdoorsy spouse? If your answer is yes, it is hot tub time! Hot tubs are perfect for summer, so get ahead of the game by having one installed before next winter arrives.
Whether you are chilling in the sun with a glass of champagne or your children want to invite their friends over for a party, hot tubs are awesome.
4. Add a tennis or basketball court.
This tip is a little ambitious (and expensive), but if you are a sports fan and have enough space, a tennis or basketball court is a great idea.
5. Customize a BBQ area.
Summer BBQs are amazing, especially when you have a dedicated space for them in your backyard. You can customize your BBQ area to your desires, such as with comfortable chairs and tables.
6. Replace your grass with artificial turf.
Admit it; you hate mowing the lawn. Well, guess what? Most people do! That's why a lot of people have started to replace their grass lawns with artificial turf, instead. Talk about being smart! Not only does it enhance your outdoor space, but it also saves you tons of time and effort in the long term. You will no longer need to mow, water, or maintain your lawn, as artificial turf is self-sufficient.
In conclusion.
If you have any questions or suggestions, we always love to hear from you in the comments below. Also below are links to more fantastic articles about ALL things DESIGN for your home or business.
Images Courtesy of Canva.
Other Posts You Might Enjoy:
How To Design A Pool For Your Backyard
5 Backyard Design Ideas You Can Easily Implement
Avoid These 4 Common Landscaping Mistakes in Your Yard
Share This Story, Choose Your Platform!