When you find yourself in need of plumbing services, the first thought that might occur to you is this. I can do it all by myself. Well, let me tell you right away that is rarely the situation and I'm sure you don't want to flood your home because of a DIY experience. Instead, stick with the pros. However, when it comes to choosing your plumber, that's when you must do your research.
As you can see at American Ally Drains & Plumbers, these professionals not only have the skills to fix your issues but also have the right equipment to detect hidden leaks and other specific issues. In simple words, you must not do the work of a plumber, unless you are a plumber. Given that you're here, I'm guessing that's not the case.
So, instead of tampering around these systems alone, call an expert. But, how do you know that you're choosing the right experts? There are questions to ask the professionals while interviewing them to determine whether they are right for the job. Let's take a look at those questions to make this decision easier for you. If this is something you need help with, continue reading to learn the questions to ask when choosing a plumber.
The 5 Questions You Must Ask When Choosing a Plumber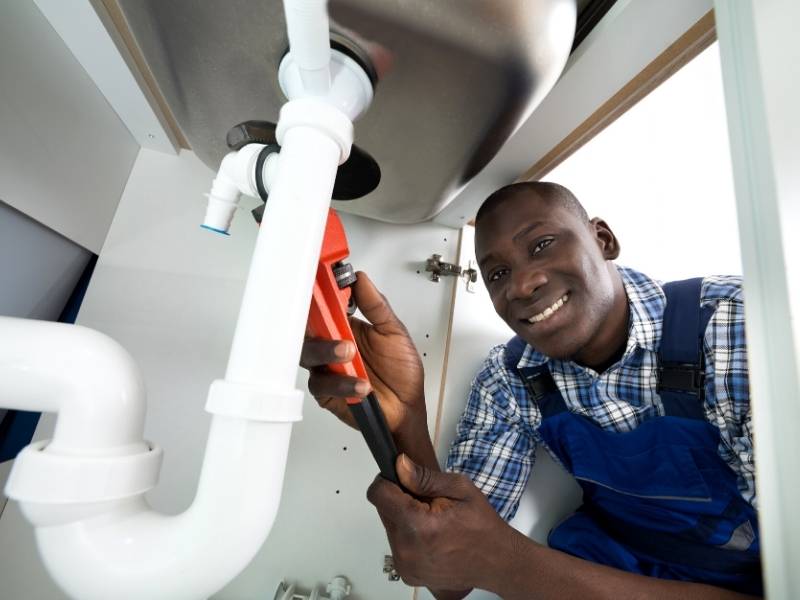 1. Do you have a license and insurance?
Licenses are the first thing to ask about with the potential companies. Without the right licensing and insurance, no plumber can guarantee their work and when something goes wrong, there is no recourse for compensation for the poor work.
That's why why your very first question must be about licensing and insurance. That way, you will ensure that you are choosing only the best candidates. Here are some more questions that you should keep in mind: https://spainsnews.com/5-questions-you-should-ask-yourself-before-choosing-plumber/ 
2. How many years have you been a plumber?
After making sure that the candidates you are considering are properly licensed, you should start digging a bit deeper into their experience. Basically, you should inquire about how long they've been in this business. This will further help you eliminate some not-so-great candidates from your list of prospective ones, which will ultimately leave you with only the most qualified plumbers to choose from.
3. What is your experience with my specific issue?
Apart from general experience, you also need to make sure that the plumber has the experience to repair your particular systems and issues. After all, you want them to do a good job and it's up to you to do your research and ensure they are the best fit for your particular project.
4. What is your availability?
Availability is another significant factor to keep in mind. Of course, you want your plumber to address your issues as soon as possible. However, some problems might be more time-sensitive than others. So, you don't want to wait for ages until the professionals come to fix those issues. Also, don't forget to inquire about their availability. Get more tips on how to choose a plumber on this page.
5. How much will it cost?
You are getting professional services, so it's imperative that you talk about the price in advance. Plus, asking about the prices helps you compare services, which ultimately leads you to choose the perfect plumber that offers their services at reasonable rates.
We sincerely hope that this helps you make the right decision in choosing your next plumber. If you have any further suggestions or comments, please leave them in the comment section below. Also below, you will find links that take you to more fantastic articles about ALL things DESIGN for your home or business.
Images Courtesy of Canva.
Other Posts You Might Enjoy:
3 Common Bathroom Problems (Plus How to Fix Them)
4 Tips for Setting Up an Outdoor Kitchen
10 Factors to Consider When Hiring A Professional Plumber
Share This Story, Choose Your Platform!