If your home needs a repair or an entirely new roof, then, you need to know how to hire a roofing contractor. If you're not sure what you need for your roof, read this helpful article on how to determine the ins and outs of roof repair possibilities.
Once you establish that you need roof repair or replacement, there are steps to take to get the best possible job at the lowest price. So, keep reading for some great tips that will help you make a good decision the next time you hire a roofing contractor.
Expert Tips for Choosing a Roofing Contractor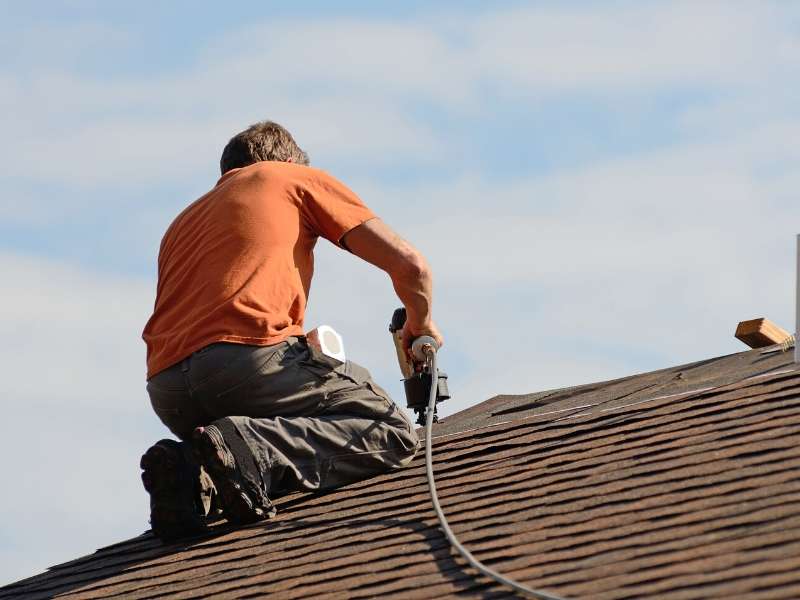 Reliable Recommendations & Reviews
Get in touch with family members, close friends, or trustworthy coworkers that you have in the area. Ask them to recommend a good licensed and insured roofing contractor from their own experience. If any given recommendation stands out in their conversations, ask them to tell you something more about the contractor.
Additionally, take advantage of online recommendations and reviews. Aside from personal recommendations from people you trust, online reviews are an invaluable source of information. Moreover, if your potential contractor has no reviews online, this can be seen as a definite red flag. Therefore, only consider those contractors who are licensed and insured with good reviews and recommendations.
Ask for Estimates from 3 – 4 Contractors
After you've done your due diligence in asking for recommendations and reading reviews, ask for estimates from your top favorites. Then, review how they compare to each other and to the median prices in your area. Some roofers try to overcharge you for their work, while others try to cut corners to keep their prices alluringly low. It is by comparing estimates and reading reviews that you will find the right contractor for you.
It is worth noting that all of these tips and tricks will be useless if you don't first know your own budget limitations, so, it's very helpful to determine this before you ask for estimates. What's more, even the best plans can blow up instantly if you have the unfortunate experience of running into a roofing scam. To help arm you against this unfortunate scenario, we recommend that you read this article: 3-of-the-most-common-roofing-scams.
Assess Previous Work Experience
Another important tactic is to ask for and review the previous work experience of the contractor. It's important to ensure that they have sufficient experience in the roofing industry to complete your project satisfactorily and on time.
The length of time they have in the industry along with good reviews makes a difference in the successful completion of your project. More time on the roofs means more time to experience the various scenarios so that they are able to deal with a multitude of roofing issues.
Audit the Contract Before You Sign
When you are satisfied with the estimate, the reviews, and recommendations, and have a contract in hand, be sure to go through your contract detail by detail. Never take anything for granted when you are ready to sign on the dotted line.
Your contract should be written in easy-to-understand language with all the details of your agreement listed clearly. If there is any detail that is not clear to you, call your contractor and ask questions. In short, be certain that you understand what you're signing.
To recap, start your search for a reliable roof contractor by asking for recommendations and reading reviews. Then, ask for estimates from 3 – 4 contractors and assess their previous work experience. When a contract is in hand, be sure to review it thoroughly so that you understand what you're signing.
We hope these tips help you get the best roof repair or replacement possible for your beautiful home. We've also included some links below to help you with other possibilities around your home.
All Images Courtesy of Canva.
Other Posts You Might Enjoy:
3 Useful Tips for Hiring a Piling Contractor
4 Electrical Troubleshooting Tips for Your Home
The Infinity Pool • Designs for a Breathtaking Swimming Experience
Share This Story, Choose Your Platform!