You just had some bad weather with lots of rain and now your roof is leaking. So, what are you going to do now? You know you have to put a stop to it before the leak gets worse. No worries. So, for when you spot your next leak, here are the necessary measures to stop it, fix it, and prevent future leaks. So, continue reading while I explain this in further detail.
Important Steps to Take When Your Roof is Leaking
Catch The Water Leak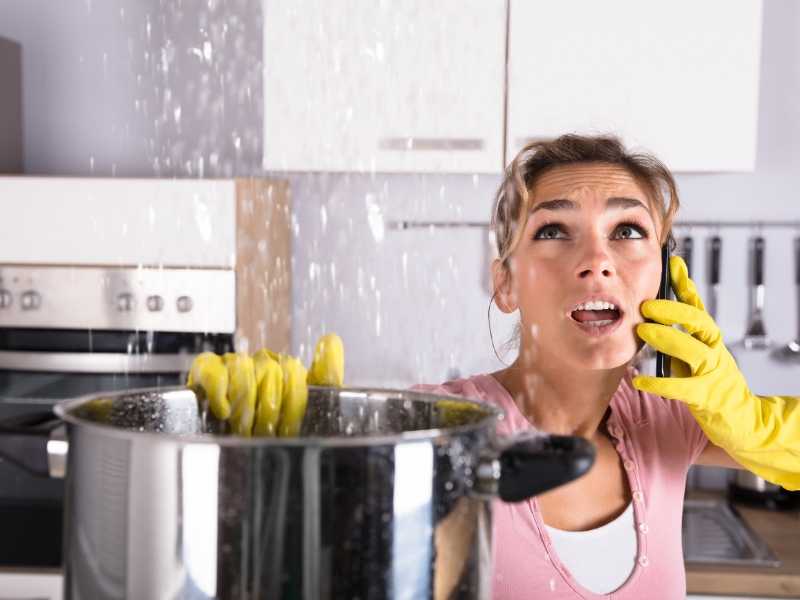 First, if there is an active drip, place a bucket or some other container below it to catch the water. To prevent splashing from your bucket, simply line some cloth inside the receptacle.
Perhaps you notice that the leak comes from a discolored or bulging section of the ceiling. This indicates that there is water pooling on the upper side of the ceiling. In this case, use something to puncture the hole so that the water flows out. If left unchecked, a roof leak of this type could result in further roof damage and deterioration.
Move Furniture and Appliances
Next, look for areas of water damage, especially with your furniture. Then, to prevent further damage, move all furniture, other valuables, and appliances away from the area. Additionally, take steps to drape plastic covering on any furniture or appliances that are immobile.
Call Your Insurance Agent
The next step is to get your insurance agent on the phone and alert them of the issue. They might want to inspect and take pictures of the damage before any cleanup or repairs, so be sure to call them immediately.
It usually depends on what caused the leak as to whether or not your insurance policy covers this type of damage. For instance, if the damage is caused by wind or hail, that would likely be covered, however, this varies so be sure to check for adequate coverage ahead of any potential damage.
Professional Roof Repair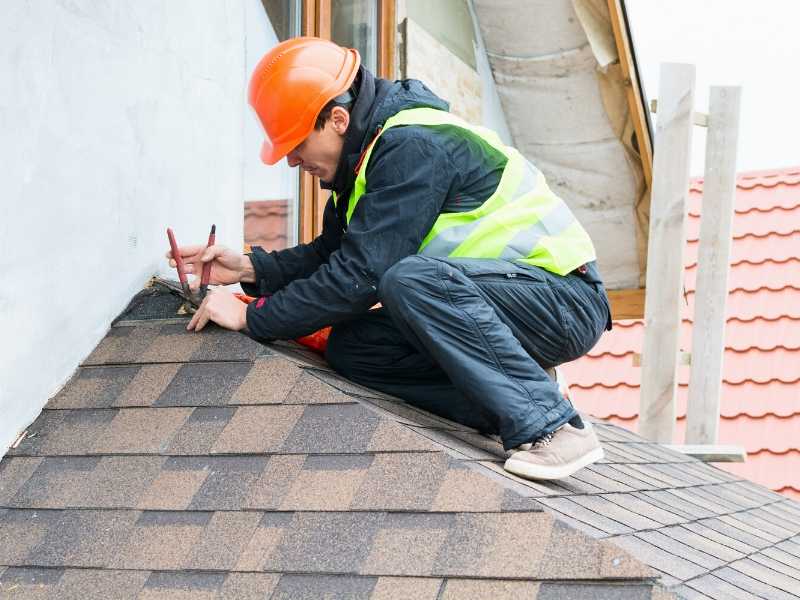 Roof repairs that are put off will result in further damage that might lead to a full roof replacement at a far more expensive cost. Therefore, your next step is to call a roofing professional. Many roofing companies provide 24/7 emergency services which will stop further damage and get your home back into a liveable condition.
Then, it's up to you to take preventative measures against future leaks. Those actions include cleaning your gutters regularly, keeping your trees trimmed away from the roof, and regularly checking your flashing.
There is never a convenient time for roofs to leak and they're certainly difficult for any homeowner. They cause damage along with health problems, especially if mold has time to grow. However, if you take the necessary steps as outlined above to stop the damage as quickly as possible, it will prevent the leak from getting worse until a roofing contractor, like Jackson Contracting, comes right over to fix it on the spot.
Other Posts You Might Enjoy:
6 Tips to Help You Get the Best Roof Repair for Your Home
3 Excellent Ideas to Give Your Home a New Exterior Look
4 Tips to Pet-proof Your Lawn and Garden
Share This Story, Choose Your Platform!