Many businesses enjoy having a flat roof on their commercial business for many reasons. However, instead of looking at the bigger picture, some business owners tend to focus only on the things they see in front of them. This generally includes things like:
Employees
Customers or Clients
Products
However, many of these business owners fail to pay attention to one of the most important aspects of their business which is their rooftop. Not only does it protect your business from the elements, but it also ties the look of your commercial building together.
If you own a large business, it might significantly benefit from a brand-new flat roof. Moreover, if you aren't aware of these benefits, you need to take the time to do some research.
Continue reading to learn more about the benefits of getting a commercial flat roof for your business.
Reasons to Consider a Flat Roof for Your Commercial Property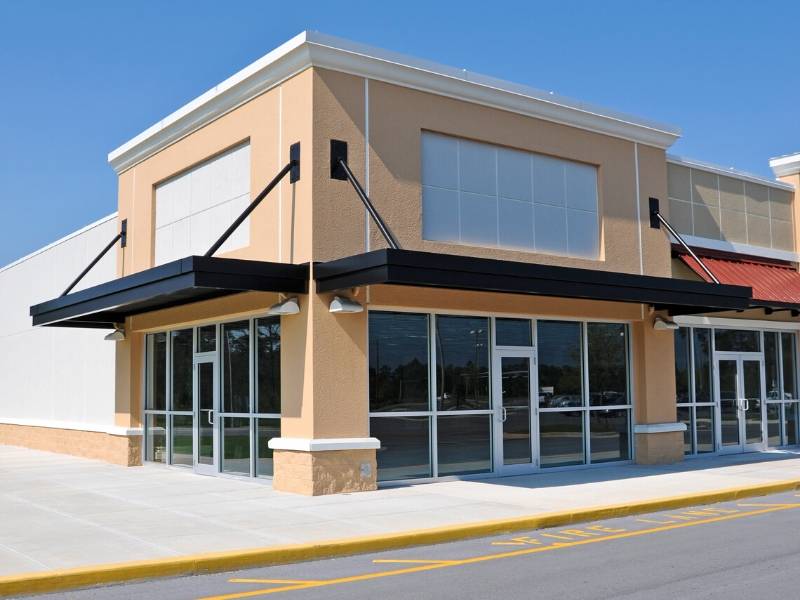 1 • Visual Appeal
There's no denying that a freshly installed flat roof gives any commercial building a professional and attractive appearance.
Not to mention, it is nearly impossible for clients or customers to spot any imperfections. This means that you spend less time worrying about how your business looks and more time focusing on generating profit.
2 • Cost-Effective Installation
Many business owners are attracted to flat roofs for several reasons. However, the majority of business owners choose them because they are strikingly cost-effective.
One of the primary reasons that they're affordable is the installation process. In comparison to other traditional commercial roofing options, flat roofs are installed quickly and easily.
If you want to make the installation process even quicker, you should look for a team of flat roof experts. All this leaves you to do is sit back while all of your commercial roofing needs are taken care of.
3 • Easy Access
Anyone that's ever had to clean a slanted roof in the past already knows that it is both difficult and dangerous. This is especially true if you don't have any prior roofing experience.
Slanted rooftops are notoriously challenging to clean because of the awkward angles and required equipment. Additionally, the only way to access a slanted rooftop is by climbing up a ladder. If you take one wrong step, you could end up severely injuring yourself or someone below you.
Thankfully, this isn't the case if you have a commercial flat roof. In comparison to their slanted counterparts, this option is safe and easy to access.
4 • Wind Resistance
It isn't uncommon for traditional rooftops to get severely damaged during windstorms. High winds are known to tear off shingles and cause nearby tree limbs to collapse. This ends up costing business owners upwards of several thousands of dollars to repair.
However, flat roofs are reputably wind-resistant; this makes them essential for businesses located in areas that are particularly windy or prone to hurricanes.
Instead of wasting your time dealing with unimportant tasks, business owners need to make an important decision: whether or not they should install a flat roof.
If you have questions or comments, we'd love to hear from you in the comments below. We've also included some other interesting links for your further enjoyment of all things design.
All Images Courtesy of Canva.
Other Posts You Might Enjoy:
How to Choose the Perfect Gift for Your Family Members
3 Types of Roofing Structures You Need to Know
5 Tips to Prepare for Your Remodeling and Roofing Project
Share This Story, Choose Your Platform!