Homes can quickly get cluttered if there isn't enough shelving and other types of storage space. Closets, cupboards, drawers, and other storage spaces are terrific to keep items out of sight. However, there are things you might want to organize, keep safe, and on display. That's when shelving inspirations are important.
For instance, you might have a collection of figurines, toys, glassware, or books you want to display where you can see them. To do this, you need shelves that will match your home, interior design, and personal tastes. There are many kinds of shelving styles to choose from, so it might be good to take some time to look into the details about them.  For example, standalone shelves are great if you don't mind them taking up floor space. But you can click here if you're interested in floating shelves, which are fantastic space savers.
If you have too much clutter and not enough organization, here are some ideas about what types of shelving might work well in your home.
10 Styles of Shelving Inspirations for Style and Organization
1. Minimalist Shelving.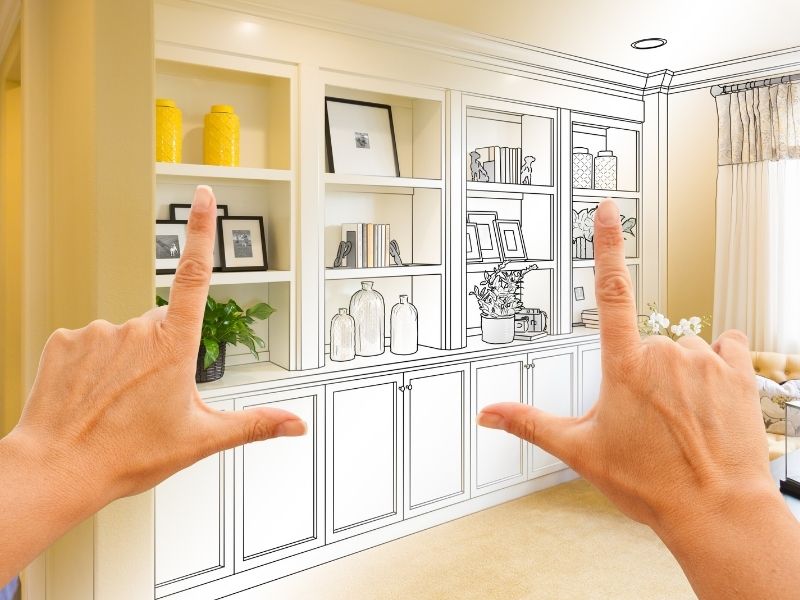 Minimalism is now becoming a popular trend, not just as a lifestyle but also in interior design. The great thing about this style for shelving is that it looks great in most settings. Minimalist shelves usually are very plain and clean. They don't have too unique of a style that makes it difficult to work with in terms of interior design.
To achieve a truly minimalist look, ensure you get shelves with hidden brackets and screws. In this way, you get the illusion of frames floating right on your walls.
2. Shelving Nook.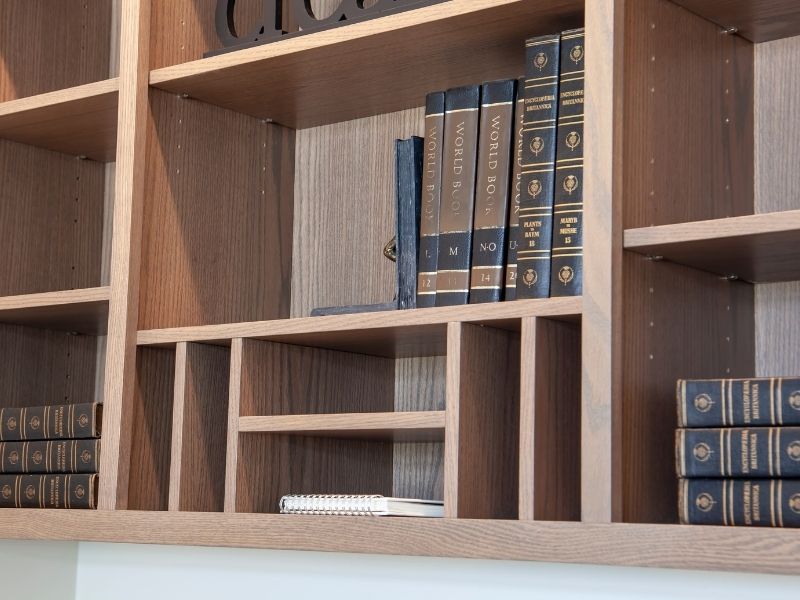 If you have a nook that you're unsure what to do with, you can definitely convert it into a shelving nook. Remember to get the shelves measured so they can be custom-made to fit the space. Shelving nooks can make an unused space in your home into a functional storage area.
Whether the nook can be found in the bathroom, pantry, kitchen, or hallway, you can add display shelves. Imagine having a shelving nook in your bathroom where you can display your best items. Or simply stack up clean towels on them. 
3. Ladder Shelving  
When you go through the internet searching for aesthetic shelving, you might come across ladder shelving at some point. These types of shelves can be used in different parts of the home. It can perfectly fit above and around the toilet and the tank, making it fantastic for smaller bathrooms with no storage.
But the main selling point of ladder shelving is how it looks. Its design is basically a ladder, and it leans right on the wall which you screw on to secure it. These also come in different sizes, so you can choose accordingly.  
4. Shelving With Hanging Hooks 
Sometimes shelving isn't the only storage you need, so why not combine them with other options? These days, you can easily find cupboards that might have optional open shelving as part of their design. But cupboards, drawers, and cabinets aren't the only organization options you can have. 
One type of organization tool with your shelves is hooks. These are an excellent addition to wherever you make your coffee or tea. You can place the jars of tea, coffee, sugar, creamer, and everything else on the shelf. Then, the mugs can simply be hung right onto the hooks, ready to be used any time.
5. Shelves With Baskets 
Another trend going around social media and the rest of the internet is basket organizers. The baskets are usually the center point of these organizers, but the backbone is the shelving that supports the weight of the items inside the baskets. The critical thing to remember about these shelves is that you must perfectly measure them to fit the baskets.  
These shelves are fantastic for homes that have all kinds of clutter. For instance, if you have kids, it can become challenging to keep their toys in order. Baskets inside shelves are perfect because you can set them out so the kids can throw their toys in them after playing. Then, you can put them back on the shelves and you won't see the toys inside the baskets.  
But it's not just for toys. It's also perfect for organizing knickknacks, magazines, and anything cluttering the space.
6. Open Shelving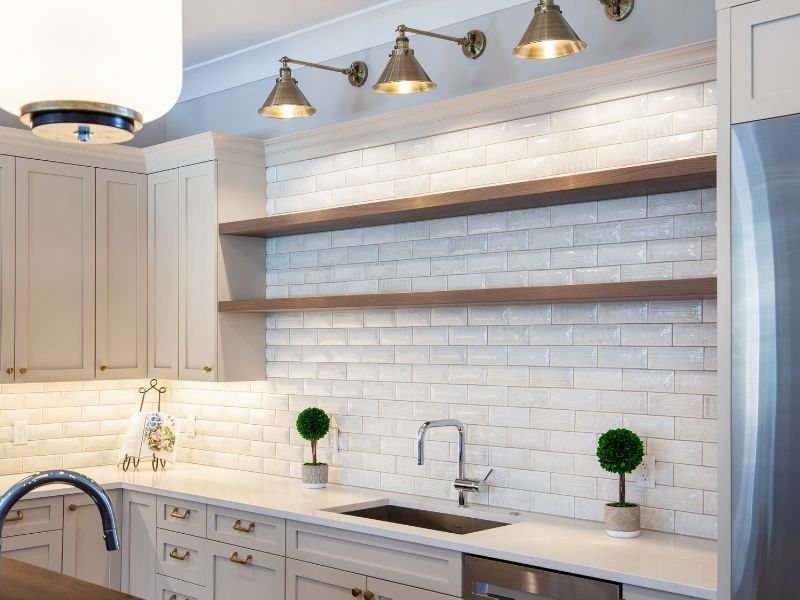 When it comes to display shelves, you can't go wrong with open shelving. Ideally, you'll want to keep items on them that you won't be moving around a lot. This way, you avoid too much clutter. This type of shelving can make a space look wider, so it's best to remember that less is more when placing your items.  
When you install it correctly, open shelving makes your plain walls a beautiful exhibit of all your collections. And if you have plants, this choice is a no-brainer because the plants will need an open space for sunlight and air to survive.  
In terms of space in your home, these types of shelves are ideal if you have small rooms. This is because large shelves, cupboards, and standalone ones just take up too much space.
7. Recessed Shelves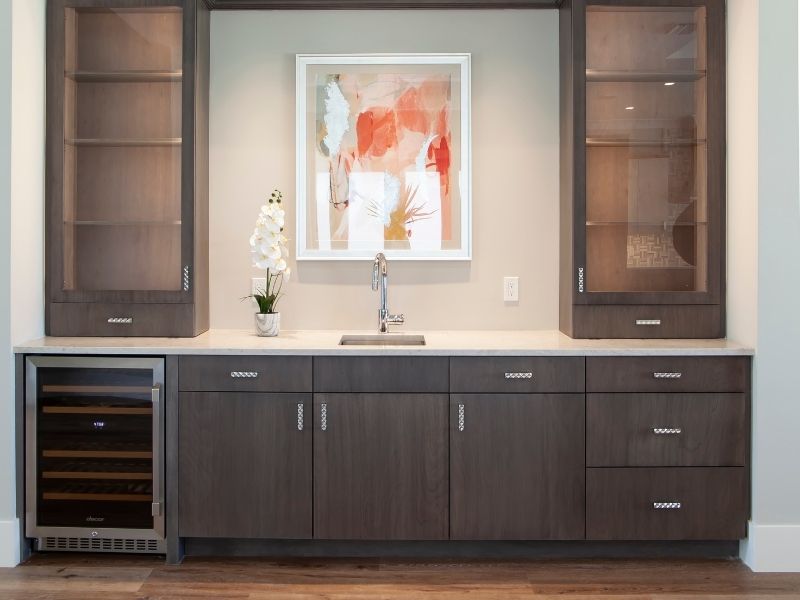 Recessed shelves are the opposite of open shelving and racks, which protrude from the walls. But because of its design, you might want to add some lighting. Of course, the lighting makes it look even more luxurious, especially if you plan to display little pieces of art, expensive vases, and sculptures.  
However, there is a drawback to this because not all homes have recessed nooks in their walls. If you want this in your home, it may involve extensive construction, mainly because you must make a hole in the wall. 
8. Industrial Wall-Mounted Shelves 
If elegant or pretty styles aren't your speed, you might like industrial interior designs. Thankfully, there are wall-mounted shelves that excellently match this aesthetic. For instance, some have metal accents and brackets. Moreover, the shelves themselves might come in dark wood or metal. 
For industrial design, thick lines, dark colors, and exposed beams are standard features. Try to look for shelves made from the same wood that is in your home.  
The same goes for the color of exposed pipes in your house with which you can pair the colors with the brackets of the shelves. In fact, there are brackets made of metal piping to give the illusion that it is actually part of your home's plumbing.  
9. DIY Shelving 
If you're a creative handyperson with skills, you might want to try your hands on DIY shelves. With these shelves, you get free reign on what materials to use, or how you want them to look. You might even make it from old furniture you already own.  
Another great thing about this is that it's going to be entirely unique to you, with no other household having the same shelf. Of course, you can take inspiration from shelves you might see online.  
Whatever kind of shelf you have in mind, it's possible to try and make it on your own, as long as you have a game plan. Thankfully, there are plenty of instructional videos online that can easily guide you through the whole process.
10. Hanging Shelves 
Practicality is great, but aesthetics are also important, especially if you have a theme going on in your home. For instance, if you have a boho home, it would be strange to have rococo furniture. Even if shelving is for storage, it still enhances a space, especially if you choose the suitable material, design, and color.  
Hanging shelves are some of the most popular frames because of their novelty. They're usually held together by chains or ropes that hang from hooks fastened on the ceiling or the wall. It's important to remember that you can't install these in every kind of wall or ceiling, because you must make sure they're stable. For instance, you can imagine how hanging shelves might wreck your drywall.  
For bohemian styles, shelves hanging by a rope are perfect places for small succulent plants. You can also get creative with the kind of shelf you can use. Some use ladders to get a rustic feel.
Moreover, this is something you can DIY since you can mostly use any kind of wood and hang it up with sturdy strings or belts. But on these, you might want to avoid putting on heavy items, such as books.
In Conclusion
Shelves are installed for storage, so it's essential to keep in mind that quality and the proper installation are a priority. Nonetheless, aesthetics are also important, so don't be afraid to take your time and compare pictures. Imagine how they'll look in a room, and if they will actually match your personal tastes. Also, ensure that you first measure the area, especially if you need the shelves to be exact for spaces like nooks and recessed spaces.
If you have any questions or suggestions, we always love to hear from you in the comments below. Also below are links to more fantastic articles about ALL things DESIGN for your home or business.
Images Courtesy of Canva.
Other Posts You Might Enjoy:
3 Luxurious Decor Ideas for an Empty Wall
3 Must-Have Interior Fixtures For Your Home
Top Kitchen Design Trends in 2021
5 Design Ideas for Your Future Kitchen
Share This Story, Choose Your Platform!