Display Collections ideas: Why do we have collections? The nostalgia, the challenge, or the pure delight of owning something that makes you feel passionate are a few of the reasons. It might be a dish pattern, a vintage dress style, or memorabilia from an era that just won't let go once it has us in its trance.
"Beautiful objects, however imperfect or humble, make spaces more human and rich."
—Jonathan Rachman
One thing you will soon realize when you collect is that you need a place to display your treasures at home. What good are collections if they're hidden away? So then, the question becomes about how to display them. However, there are as many ways to display collections as there are different types of collections. So, to begin, here are three different styles of displays.
Display Collections ideas | Easy Ways to Display Your Treasures
First, here are a few basic design tips to keep in mind when displaying collections with style.
Group like colors together.
Use space as a design element.
Cluster, layer, balance, and contrast.
Plant Collection Display on a Ladder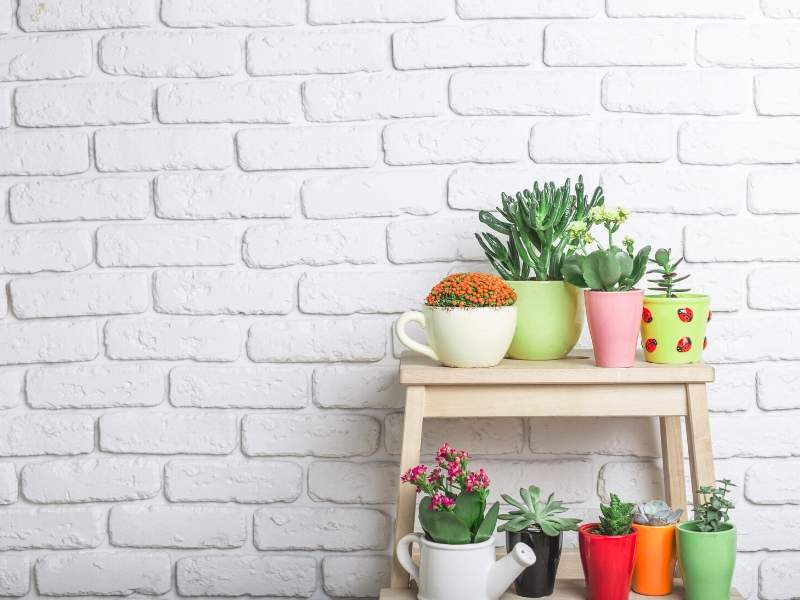 Displaying our house plants, no matter how big or small, is always a nice trick. This simple and creative design uses a natural wood ladder against a white brick wall. This combines to make the ceramic pots and plants stand out and add pizazz for a wonderful natural effect with plenty of texture.
Artisanal Dish Collection on Wood Shelving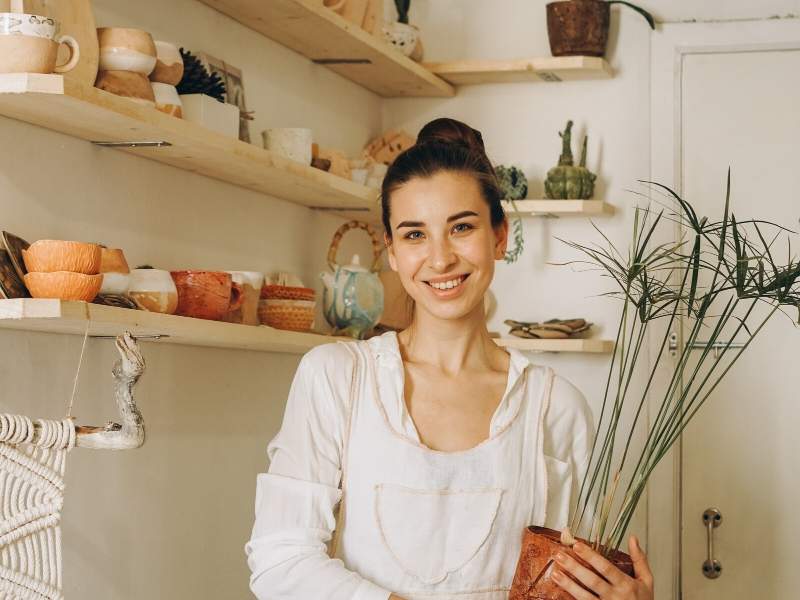 Display your collection of pottery and collection of dishes on a corner shelf you install yourself. Simply measure your wall space and go down to the local home store and pick up the hardware and wood. Then, install your easy-peasy shelving to display your beautiful treasures.
Sparkling Photo Display on a Wall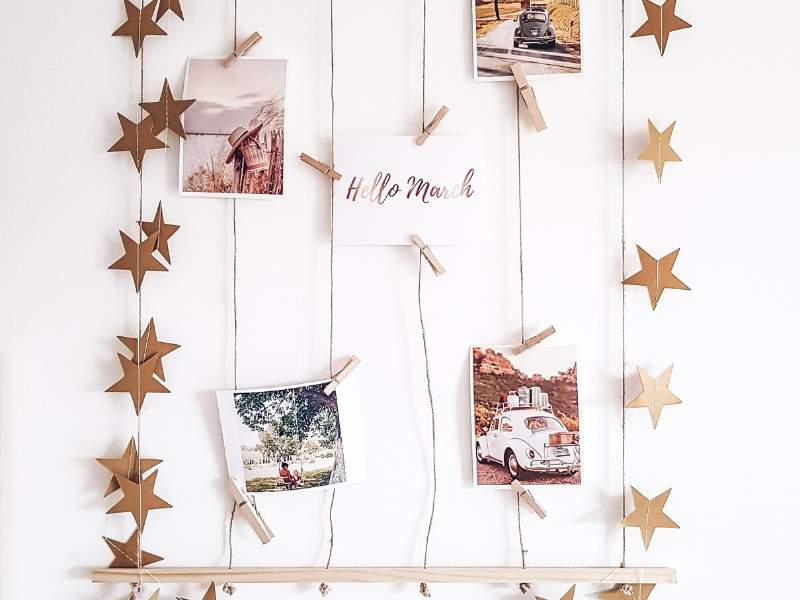 For an eclectic display of your snapshots collection first, go to your local hobby store and buy some string, paper stars, two thin strips of wood, and an assortment of clothespins. Then, string up your memories and display them proudly.
Other Posts You Might Enjoy:
5 Healthy Home DIY Projects for 2019
3 Possibilities of Eco-chic Furniture Design in 2019
6 Favorite Choices of 2019 Interior Color Trends
Share This Story, Choose Your Platform!