Adding the perfect home bar to one of your rooms is the ultimate move for those who love entertaining. Add it to the corner of your dining room or in your den. Additionally, even a corner in your office is great! However, if you are creating the perfect home bar, make sure you have the right setup in place.
If a home bar is something you want to install in your home, continue reading for today's post about what you need for the perfect home bar.
3 Top Tips For Designing The Perfect Home Bar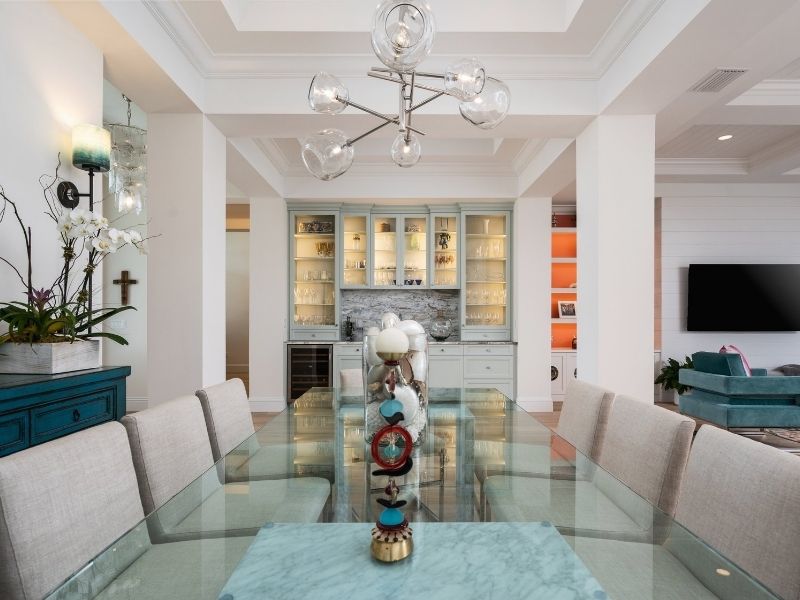 1. A sink and drainage.
First, make sure that the right plumbing is in place for your bar. It's likely that this is not a room that is built for spills, like a kitchen. Of course, you want to protect the furnishings, carpet, and books or artwork. Also, if there are spills, you want to clean it as soon as possible.
What's more, rather moving the glasses back and forth between the bar and your dishwasher, wash your cocktail shaker and other equipment at the bar itself. Installing a sink and drying rack that for use behind the bar helps you to keep everything much neater.
2. A selection of glasses.
Maybe you're mixing an alcohol and mixer together or creating the most intricate of cocktails. Either way, you must ensure that you have a good selection of glasses for the variety of drink recipes that you enjoy mixing.
From the best martini glasses to elegant flutes and coupes, there is a style of glass to suit every drink, venue and occasion. They make a difference in the quality and taste of the beverage, so ensure that you have a selection of glasses from which to select.
Additionally, if you know there's a drink that you or your guests enjoy, ensure that have the correct glass for the drink recipe.
3. Add a fun theme design.
Home bars with themes are a lot of fun. While you prefer something that fits into the wider aesthetic of your home, something kooky and quirky is a great choice as well. Why not try to recreate the bar from one of your favorite TV shows or films?
You might just theme it around you. Getting a custom sign with your name and "hours of opening" is a fun little addition to your bar. Add the personal touches and ensure it's in a corner of your home that you find relaxing and enjoyable.
In conclusion.
A home bar is a great addition to a home that loves to host parties. However, you might already have everything that you need to stock the bar with but you need the space. If you want to add a bar to your home, find the right space for it and think about the design you prefer. After all, you want seal your reputation as the best host. Right?
Images Courtesy of Canva.
Other Posts You Might Enjoy:
9 Essential Things You Need For Your Home Bar
Tips to Throwing a Bar and Restaurant Opening Party
4 Excellent Ways to Create a Rustic Look in Your Home
Share This Story, Choose Your Platform!