Ice buckets are one of the most important party accessories that every host should own. But with all the talk about which brands of ice makers are best, or what type of ice goes well with a particular cocktail, people forget about their ice buckets. However, ice buckets, especially stainless steel, ensure that your party beverages never become undrinkable by warming up.
But since there are many types on the market, there is naturally confusion about which one to buy. Here is what the best stainless-steel ice buckets have in common, and how to buy a model for your needs.
A Review of Stainless Steel Ice Buckets
The Qualities of Stainless Steel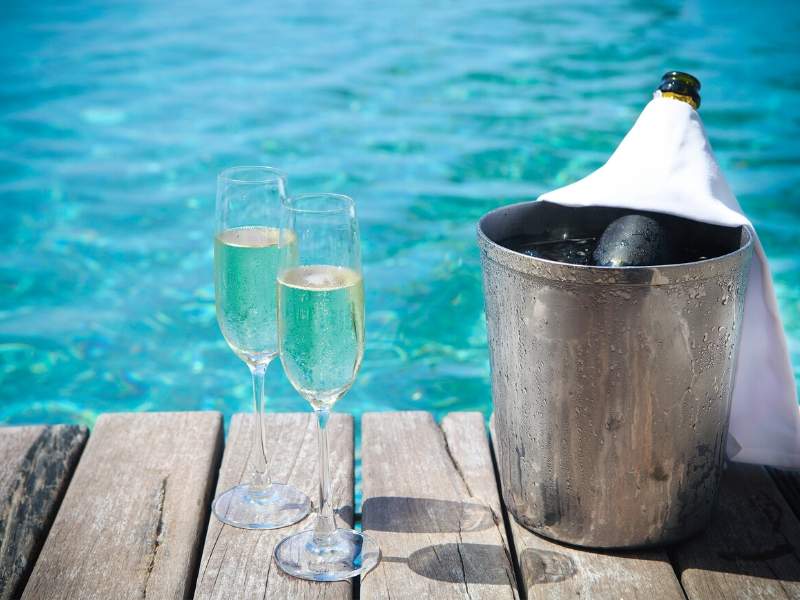 Inox steel, more popularly known as stainless steel is material in use in many industries for its physical properties. Today, it is in use for cutlery, cookware, surgical instruments, major appliances, and constructing large buildings. One notable example is New York's Chrysler Building.
Products made from this steel alloy are highly resistant to corrosion, rust, staining and withstands a lot of use. That makes stainless steel ice buckets a good choice for people who want an accessory that is both practical and looks great.
Sure, if you are concerned about visuals, silver ice buckets are probably the better option, but they are expensive. So, if you want something that serves you through dozens of parties, get a few stainless steel ice buckets. In addition, stainless steel is almost indestructible under normal household conditions. Simply remember to scrub and polish the bucket once every two to three months for years of use.
Insulation Capabilities
One of the biggest issues for anyone who hosts parties in hot, humid conditions, is keeping the ice from melting. The ice slowly melting is especially problematic if your guests love cocktails that need specific types of ice. These drinks might include a punch, margarita, daiquiri, tikis, and swizzle.
Fortunately for everybody involved, ice buckets made from stainless steel have great insulation properties thanks to their structural composition. Most models comprise of two thick layers that serve as makeshift walls. This fact, in conjunction with the material's chemical properties, keeps the ice "dry'' and prevents it from melting for about six hours. This time period is longer with some models that feature a removable ice strainer. This useful add-on is usually at the bottom of the bucket, where all the water from the melted ice collects, keeping the ice fresh, cool and preserving its shape in the process.
Capacity
Another feature that the best stainless steel ice buckets have in common is their capacity. Now, when it comes to this issue, the ice demand will naturally depend on the size of the party, as well as the number of guests present. For large parties, most people make do with a regular, large-sized plastic bucket. The downside of plastic buckets is that frequent exposure to humidity and melted ice will slowly degrade them, forcing you to spend more money on new purchases, despite the fact that they are quite cheap.
Fortunately, there are many stainless steel models on the market that are more than adequate to meet the demands of medium and large-sized parties. The Bellemain Insulated Stainless Steel Ice Bucket, for example, has a capacity of 101 ounces (or about three kilograms). Another perfectly good alternative is the QSM Worldwide Premium. While this particular model can only carry about two kilograms of ice, it compensates by having a double-walled structure and the removable strainer that we have mentioned in a previous entry.
Conclusion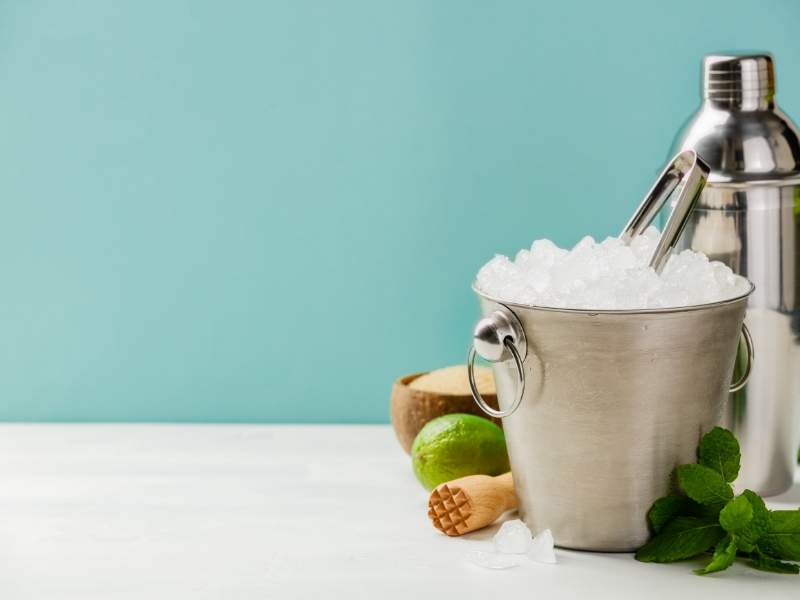 If you are the type of person who has people over at their house on a regular basis, buying a few stainless steel buckets is one of the best long-term investments that you could make. Thanks to their chemical and physical properties, they give protection against the effects of rust and corrosion and are also capable of keeping ice in solid form and shape for the entire duration of the party.
Finally, on top of all these perks, the majority of the models can handle up to four kilograms of ice, which is more than enough to meet the demands of a medium to large-sized party.
Other posts you might enjoy:
Kitchen Appliances: Pick the Best Products for Your Design
A Designer Kitchen Faucet Review; The Beale By American Standard
A Review of Wellborn Cabinet, Inc.; Steps to Selecting the Right Cabinet Company
Review of Cookware Set by Crucible Cookware & Collard Greens Recipe
Share This Story, Choose Your Platform!