Creating an awesome home is never easy, but it is possible with the right interior design ideas and tips. The problem that some people face is that designers base their advice on the masses. If you don't want to go down the conventional route, redesigning a property isn't simple. In fact, it can turn into one of the most excruciatingly painful experiences of your life. Let's face it – you're different. Some people call it unique, and some call it weird, but it doesn't matter. What matters is that you realize you're different before splashing paint on the walls. There is no need to subdue your creative side, you should embrace it instead. After all, a house says a lot about its owner.
Tips and Design Ideas for any Unique Homeowner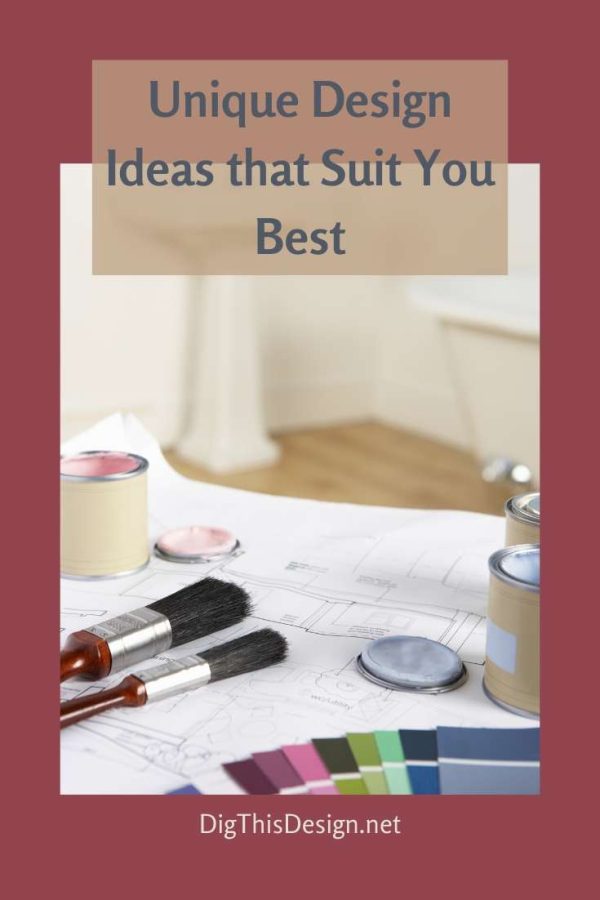 Color Clash
Talk to any interior designer and they will speak at length about a color scheme. Almost anyone with any knowledge in the field will say that color is important. The right hues can affect everything from heat loss to space. However, what many designers won't tell you is that colors don't need to match. There is nothing wrong with color clashes, especially if you're looking for a diverse design. The next time you walk into a neighbor's house, you'll find all the same colors as you would in any other house. Blacks and reds, whites and creams, the list can go on and on. No one puts red and green together, though, because conventional wisdom says they don't match. As long as it is subtle, a color scheme that clashes can work, and it will certainly stand out from the crowd.
Decorating With Fabric
In the past, property owners liked to decorate with fabrics because they're warm and cheap. Today, that isn't the case. Homeowners like faux wood and tiles instead because many of them care more about the style. The problem with these materials is that they are ubiquitous. Again, they are in almost every house within a ten-mile radius, so they aren't unique. Fabrics are unique because they're less common. Something even rarer is a room that only uses one fabric. That means carpet on the ceiling as well as the floor. Although it sounds too much, it can be an excellent way to add freshness to a room. In spring, freshness is what every homeowner should be looking for due to longer days. Oh, and retro trends are getting more popular, so you'll be the coolest homeowner on the block.
Musical Instruments
Want to know the great thing about music? Music affects everyone, regardless of race, creed or culture. The taste in tunes might differ, but every person on the planet has a song which hits home. The pertinent point about music is that there is no need to be a musician to have a connection. You feel something when you hear a song, and that's enough. It's also enough for you to use music to decorate. A couple of guitars on the wall, for example, is the ultimate style. It's also a focal point which takes up lots of space, and these are two essential design principles. You could even print lyrics and place them around the house. It doesn't matter what you choose as long as it adds value and stands out. Please don't copy another person's interpretation of music because that's missing the point.
Reflect Personality
Read an interior design blog and they will talk about incorporating your personality into your house. Then, ask an expert like S&K Interiors and they will second that notion. In simple terms, ask anyone with any sense on the topic and they will agree. The truth is that every home needs personality if the design is going to work. Otherwise, it will feel too try-hard and forced. It might even look stylish, but no one will ever believe that to be the case.
The secret is to use your characteristics to your advantage. Ask questions like 'what do I value most about my personality?' or 'what's my favorite attribute?' When you have the answers, think about ways to implement them into the house. Take people that like to travel as an excellent example. Travelers can use souvenirs from their trip to decorate a property to give it style and character. Alternatively, they can use traveling as the central theme with accessories like maps and globes. A house isn't a home until it reflects the personality of the owner.
Other Posts You Might Enjoy
5 Simple Interior Design Ideas For Your Home
Stylish Ideas For Universal Design
Share This Story, Choose Your Platform!