Today we're going to show how making a room more accessible to someone with limited mobility doesn't mean that it has to look institutional or medical. Modifications can be made to stylish rooms to make them beautiful and functional. So today we're going to explore some designs that are functional and beautiful.
Here are some idea's on how to make your kitchen or bathroom stylish, and even featured below how simple it can be to make a walkway look perfectly lovely while being completely mobile.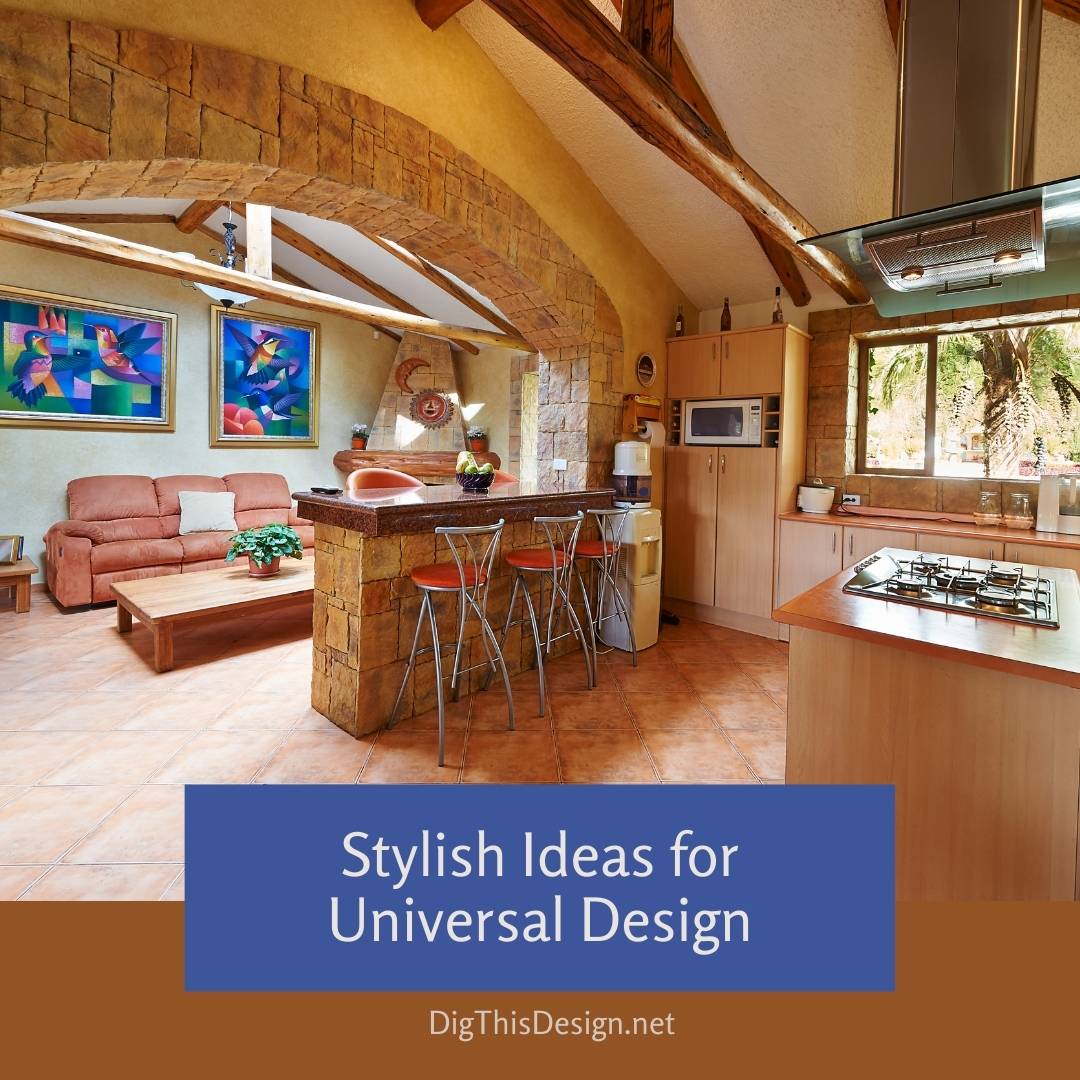 Wide Open Kitchen Space
The kitchen is one of the best spaces in a home to congregate, cook, share drinks and sit together as a family. Space is always a challenge in design, but when including issues of medical mobility it does become even more difficult yet, but that doesn't mean it's impossible, it is just an inspiration to make universal design part of your daily creativity.
This is kitchen design is a great inspiration for a room with wide open space, but also lower handles on cupboards and doors, but just glancing at the room you'd never see anything different about it. The modern stainless steel and minimalism of the room speaks for itself.
This kitchen design has also taken in more reachable handles and kept more space between cupboards and drawers, but also lowered the height of the counter top, and meanwhile it's absolutely stunning to look at even though it's integrated this universal design.
This elegant kitchen and dining area looks like any other from this photo, but when you look closely you can see the universal design inspired here. All of the counters are lower, the room open and excessively accessible space ways, and the handles on everything easily reachable.
Bathrooms With Big Space
Bathrooms are notorious for being a smaller room in a house or apartment and are probably the most challenging in this concept of universal design, but that doesn't mean this challenge can't be overcoming.
This beautiful wood paneled bathroom really embraces open space and mobility, and yet you'd never see that was it's intention. There are bars making things more accessible and the rest of the room is minimalist.
This beautiful and modern bathroom may not have as much space but adheres to universal design by lower counters and having minimal appliances and decor really embrace the inspiration for this kind of design.
Images Courtesy of Canva.
Share This Story, Choose Your Platform!