Autumn is here and the leaves are falling! The vibrant colors of the season are all around and beg to be woven into a colorful Autumn wreath for your home or office.
You've just got to give wreaths a DIY try. If that doesn't work out for you, then go for the wreaths in your favorite home or craft store. Either way, take advantage of the colors of the season in your home
Inspirations for Your Colorful Autumn Wreath
Red-Orange Leaves on a White Door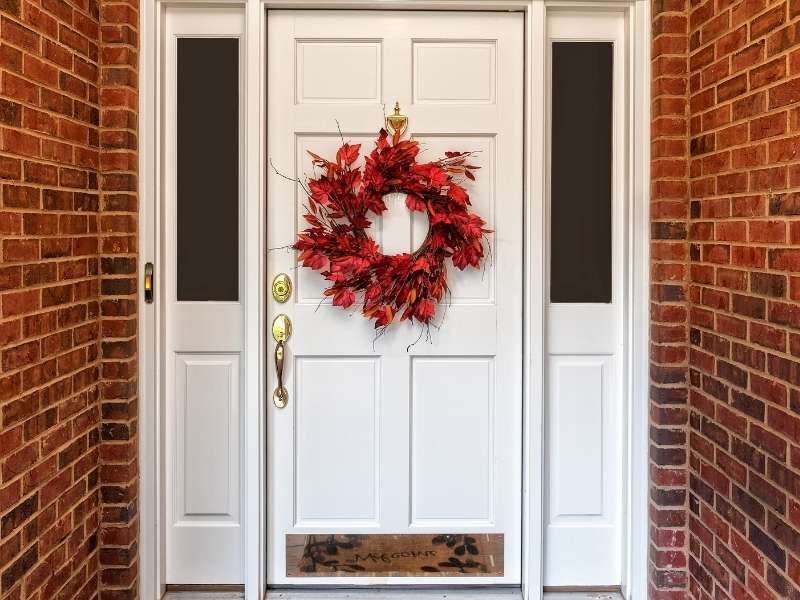 We love the sassy, zippy design of bright orange autumn leaves entwined in a circle. This wreath gives a warm welcome with its stylish bursting effect on the creamy white door with brass trim.
Brick homes are ready for year-round decor but nothing makes a warmer statement than the colors of autumn. So, accent your door and let it pop with color in a contrasting, bright and perfect color scheme.
Autumn Sunflower Wreath on a Black Door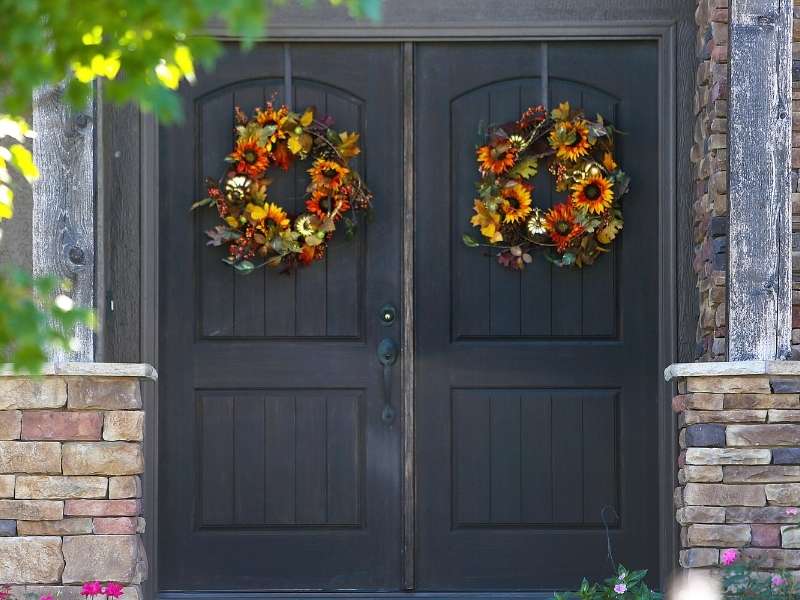 Dried flowers make fantastic wreaths. Moreover, the colors of sunflowers in the late summer and early fall look so beautiful against the flat black rustic door.
This setting oozes with texture and warmth as a welcoming entrance to the multi-texture setting. So, as summer slowly turns into fall, go ahead and use your late summer flowers to make either fresh flower wreaths or dry the flowers before making the arrangement.
Colorful Autumn Wreath for Gift Giving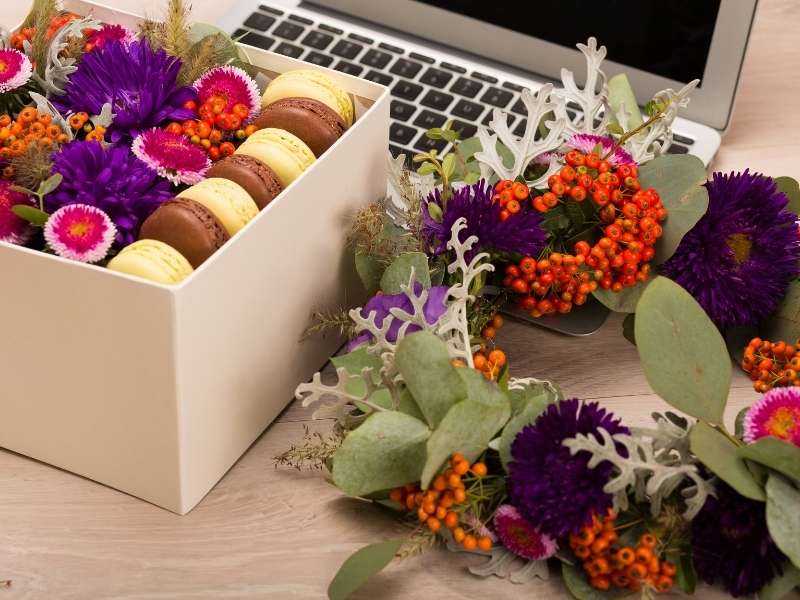 We are reminded to color outside the lines with this gift set that includes a wreath along with some scrumptious cookies for your favorite pal. This design brings in some not-so-common colors that give a fresh bright look to autumn decor.
Again, this arrangement can be made from dried or fresh flowers and fauna. So, roll up your sleeves and get colorfully creative by by bringing in the bright orange-reds, vibrant purples and muted soft greens.
Now, Share Your Creations!
It is our hope that these examples inspire you and give you some great places to start in creating your colorful Autumn wreaths. You are invited to come back with pics of your wreaths and add them to the comments!
If you have any suggestions to add, please do so in the comments below. You will also find links below to other fantastic and informative articles about all things design for your home or business.
Images Courtesy of Canva.
Other Posts You Might Enjoy:
Easy Fall Decorating Ideas Using Natural Materials
Fall Decorating – Mantels and Windowsills
3 Fun Ways to Entertain with Pumpkins for the Autumn Season
Share This Story, Choose Your Platform!