On February 14th, people all over the world celebrate Valentine's Day and red is without a doubt the romantic color of the day. It's also a day for gifts and enjoying those you hold most dear.
Below are three ideas for your special loved ones. These inspirations might just be what you need warm up your home with Valentine's Day design and treats.
3 Romantic Touches for Valentine's Day
Romantic Fragrances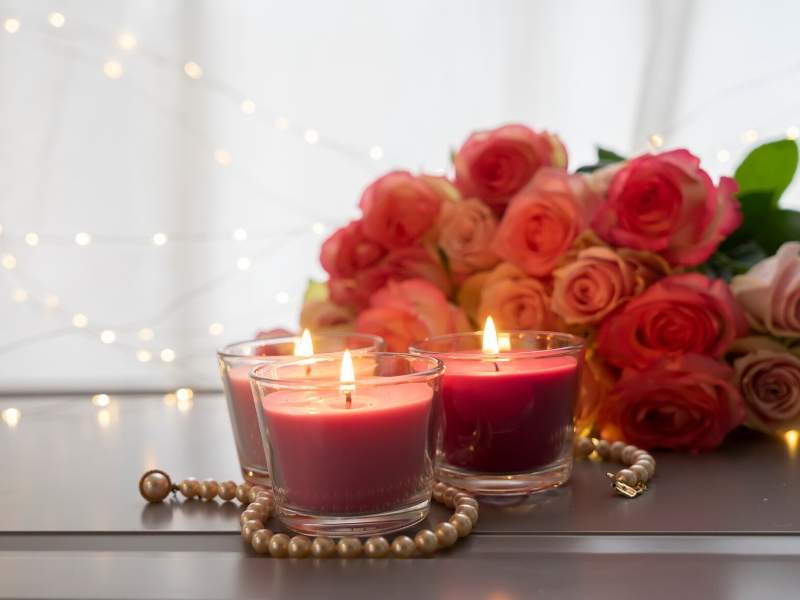 This is a sweet example of a romantic surprise for your special one. Bring home a bouquet of roses and add three scented candles. Then, drape a string of pearls around them for an ultra-surprise for your valentine.
Romantic Rose Petals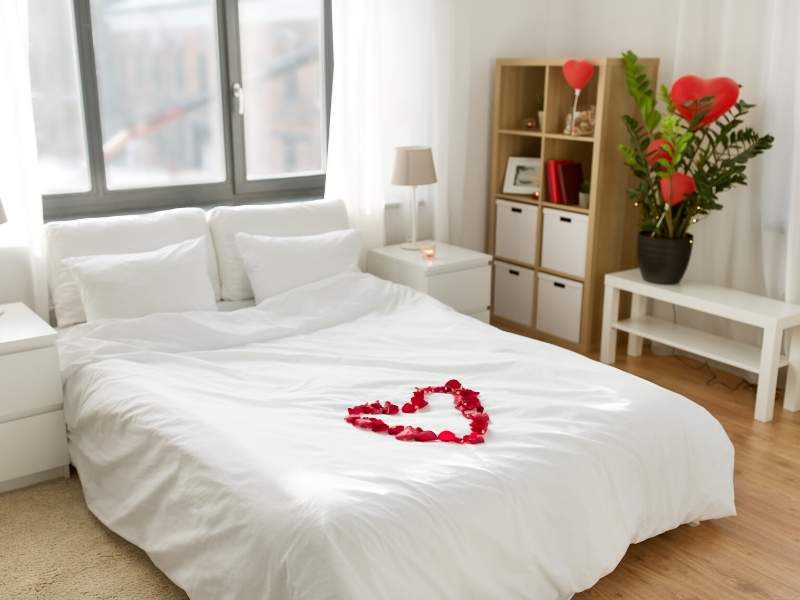 It doesn't get more romantic than rose petals in a heart shape on the bed. Also include valentine decor in the plants in the room for an even nicer effect overall. It's easy-peasy to do with heart balloons on a stick. It all combines for a wonderfully heartfelt message.
Enticing Treats of Romance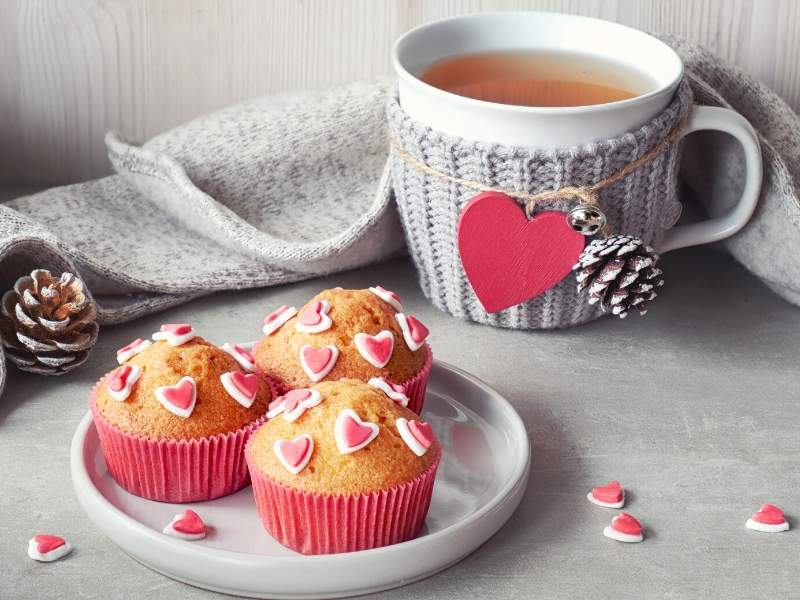 Don't forget the romantic treats when preparing your valentine's day surprises. It's still cold during February in the northern parts of the world so a warm cup of tea is so inviting. Add treats with cupcakes and candy hearts in sweet romantic decor.
Valentine's Day brings joy to your home with even the lightest touches of creative decor. We wish you a dreamy Valentine's Day with the sweethearts in your life.
Other Posts You Will Enjoy:
Valentine's Day Apps to Make it Your Best One Yet
Why RED is the Color of Passion for Valentine's Day
Valentine's Day Gift Ideas That Your Partner Will Love
Share This Story, Choose Your Platform!