Valentine's Day is quickly approaching, and if you have a significant other that you want to surprise with something special, you've come to the right place. There are so many ways to express your love for your partner, and giving them a thoughtful gift is one of them.
12 Gift Ideas To Give Your Significant Other On Valentine's Day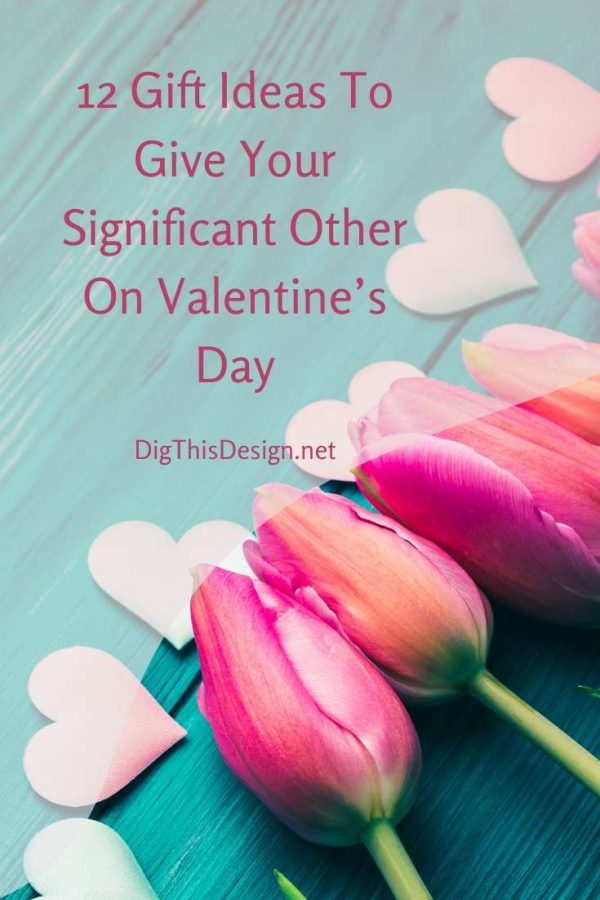 1. Personalized Wine Or Beer Glasses
Personalized wine glasses are something that can be used as much as needed, or they can be saved for special occasions. They are such a useful and thoughtful Valentines Day gift. These glasses can come engraved with names, special days, or meaningful quotes and sayings.
If you are like me, I struggle with what gift to buy for my husband. One of the BEST sites I have found for Manly gift ideas is https://manlymanco.com/.
2. Adorable Onesies
Onesies have become increasingly popular over the past few years. This is because onesies are so comfortable and adorable, and they come in a wide variety of colors and designs. Whatever your interests are, you can find a onesie that has a pattern for that. Surprise your loved one with a cute onesie that will make them feel like a kid again. A great place to look for the perfect onesie is Asos.
3. Engraved Cutting Board
If you have a chef in your life, this is the perfect gift to give them. It is something that they will use almost every day, and they will be reminded of how much you love them each time they use it. Therefore, the food and meals that they prepare using that cutting board will be made with love!
4. Birthstone Necklaces
Matching birthstone necklaces are such a thoughtful gift. Give your partner a birthstone necklace with your stone on it, and for yourself, get a necklace that has their birthstone on it. You can find lots of birthstone necklaces on Etsy. If one of you don't like necklaces, you could also do this with rings or bracelets instead.
5. Remake Your First Date Together
You probably have special memories of the first time that you and your partner went on a date. Try to remake that night again by going to the same place you went, or somewhere similar. It's a great way to reignite that spark you felt the first time, and to remind each other of how far you've come.
6. Engraved Pocket Knife
Pocket knives are something that men always have on hand. They use it for a wide variety of things. Giving your man an engraved pocket knife with his name, or a quote or saying that means something to both of you is a great gift for him.
7. Photo Diary or Scrapbook
Photo diaries are so fun to make, and they make an amazing homemade Valentine's Day gift as well. You can include photos of you and your partner, tickets from concerts or other fun events you went to, receipts from special places you've gone to, letters or notes you've written to each other, or just anything that provides you two with memories of the good times you've had.
8. Homemade Beard Balm
If you have a bearded man in your life, this is the perfect gift. Men take pride in their beards, and a homemade beard balm is a great way to show him your appreciation and love for his beard. He can use it moisturize and lotion his beard, and they also aid in growth and the overall health of a beard. There are lots of recipes online using some ingredients that you can find in health food stores, but if you don't want to make your own, you can also buy him essential beard products online.
9. Bath Bomb
Every girl loves a relaxing bath. Especially if the bath contains a bath bomb! Bath bombs make the water colorful, they smell good, and they're very relaxing for your body. You can buy them at any Bath & Body store. The company Lush has many to choose from. If your loved one has a favorite scent, such as Lavender, try searching for a bath bomb that is Lavender scented.
10. Concert Tickets
If you and your partner like the same band or the same type of music, check to see if there are any concerts nearby that they would be interested in attending. Surprise them with concert tickets to see a band they like and watch how their face lights up with excitement.
11. Comfy Robe and/or Slippers
Wearing a cozy robe after a long day, or after getting out of the shower is very relaxing and feels so nice. If your partner doesn't already have a robe or some comfy slippers, buy them the robe and/or slippers in their favorite color. Make sure the material is nice and soft.
12. Chocolate Making Kit
Instead of buying your partner some store bought chocolates, why not spend a night making your own? There are many chocolate making kits that you can buy online, and then you can choose what flavors you want to make. You can even develop and create a special flavor just for the two of you. It's a fun thing to do together, and then you can make unlimited chocolate, and not just on Valentine's Day!
Other Posts You Might Enjoy
A Valentines Day Filled with Guilty Pleasures!
Valentines Day DIY Chocolate Heart Garnishes
Why RED is the Color of Passion for Valentine's Day
Share This Story, Choose Your Platform!