My blog has a diverse generation of followers and it is important to me to give two perspectives when it comes to fashion because one size does not fit all ages so to speak. My assistant, Stephanie Davis, is a young hip, twenty-something chick, who has quite a lot of style. So along with my fifty something style advice, I wanted her insights for Valentine's Day suggestions.
Valentine's Day Style for the Confident Fifty-Something
The color red is a symbol of passion, love, and desire, which is exactly what I want to say to my love on Valentine's Day. My dress of choice has always been red, for Valentine's Day and I like to keep it simplistic in style, letting my accessories be the bling that brings it together. This red number is from my favorite designer, Sabre Mochachino, of MOCHACHINO: Los Angeles | New York. I really like the flirty arm sleeves, that expose my arms when I go in for a snuggle.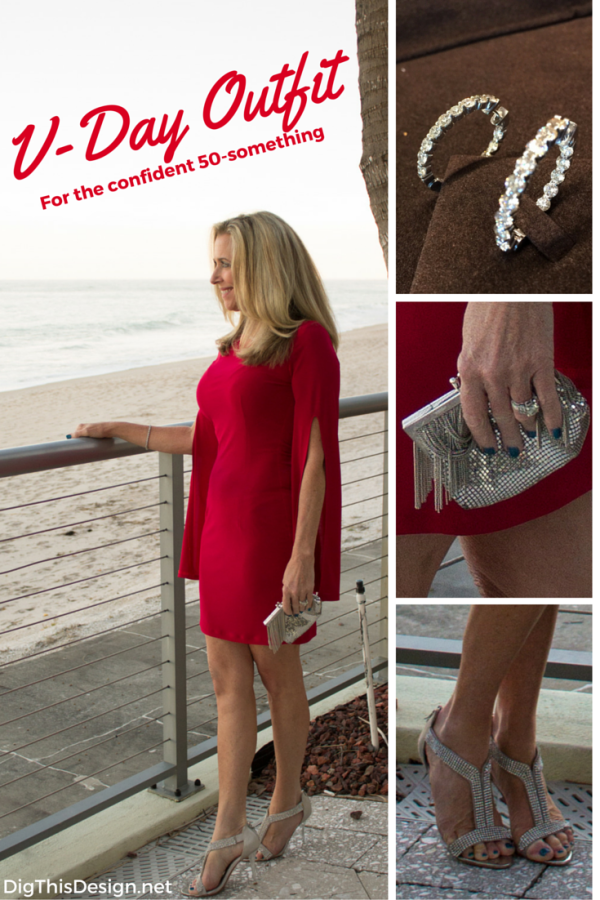 Red is a powerful color and needs no competition, which is why I chose a contemporary designed, bezel-set crystal collar necklace, by Michael Kors. My hoop diamond earrings were a past Valentine's Day present from my husband of thirty years. My purse is by Whiting & Davis, a love of mine since I was introduced to this brand when I was a young girl by my late aunt Louise. She loved Whiting and Davis handbags and I have some of hers that I still carry today. Whiting & Davis handbags have been in business since 1876 and I have collected some vintage ones, that are so classic. The Devyn Sandals are by Glint, and they are delicately designed, which is just what I was going for to complete my outfit.
My finest accessory has always been my beautiful husband and he is my measuring stick to let me know, I got it right on Valentine's Day, I can see it in his eyes!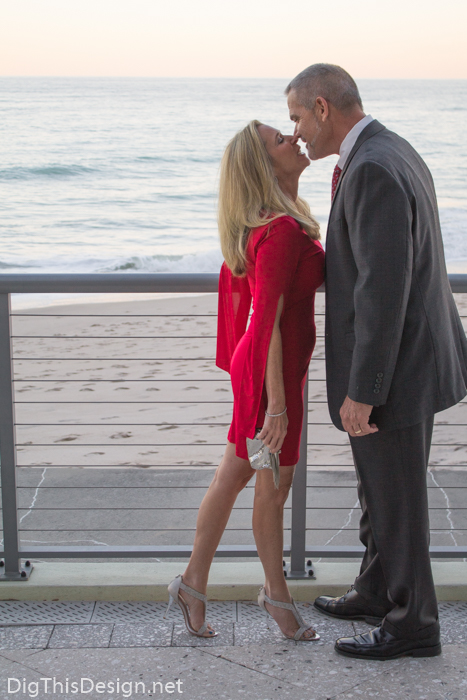 Valentine's Day Picks for the Confident Twenty-Something
I love this Banet dress because it actually can be Valentine's Day themed with its heart shaped print. At first glance, it looks like a brush stroke print but really they're hearts, the designer was just subtle about it. The unbroken heart pendant is still about love, just in a rough-around-the-edges sort of way. It is cold out after all and I would wear a moto jacket with most things anyway, so why not for Valentine's day? Maybe it's a pull towards tradition or maybe I just like red, but I thought the solid red bootie was a good way to punctuate the outfit.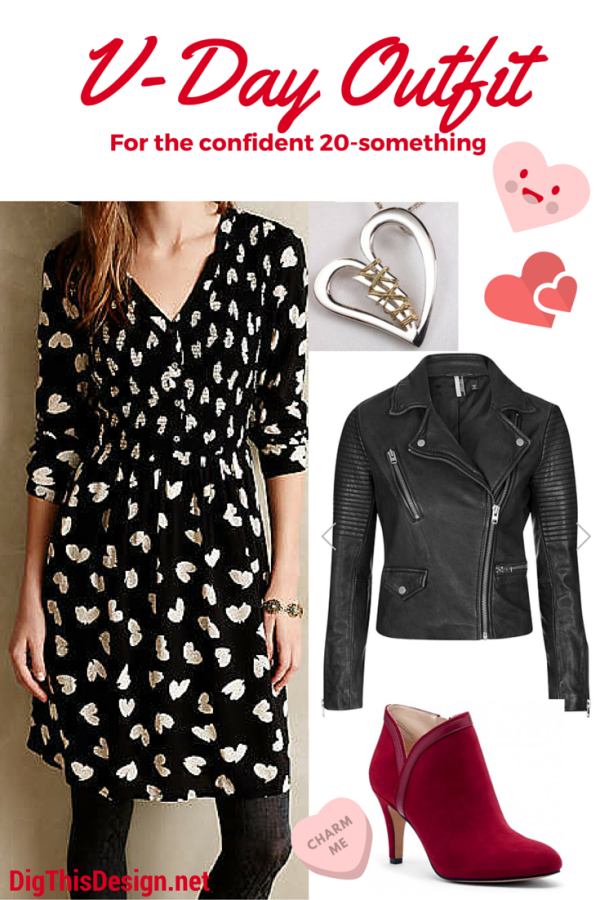 Share This Story, Choose Your Platform!