The front entryway is the very first thing that you, your family, and your guests see before entering your house. There are so many things that you can do to brighten it up for spring. A beautiful entryway can lift your mood every time you walk into your house. It's the perfect way to get into the mood and welcome spring into your life.
How to Prepare Your Front Entryway for Spring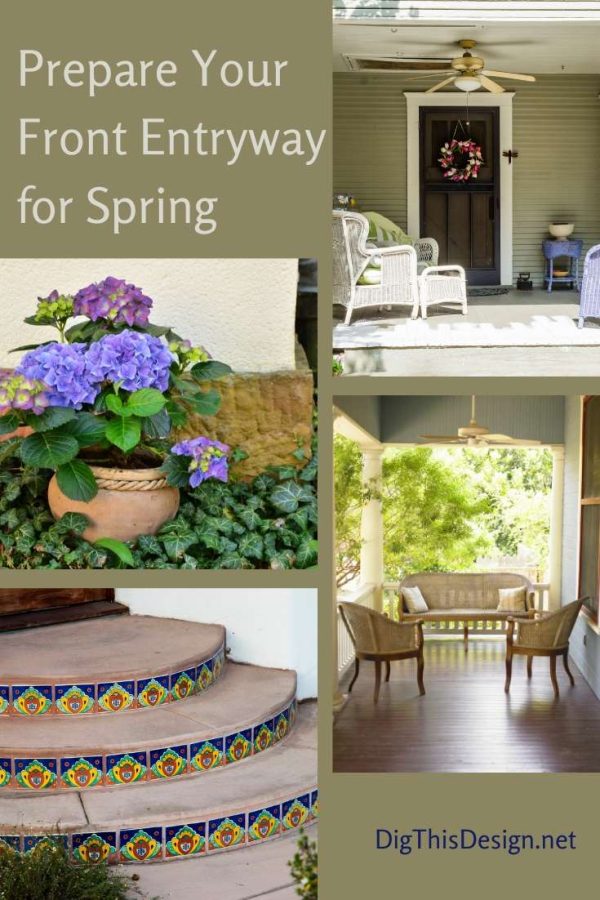 Tile Steps
We've all seen wood or concrete steps leading to front doors. How many of us have seen tile steps? Installing tile steps is an amazing change that is perfect for spring. They are so unique, and you can choose any color that you want. The amazing thing about tile is that not only do you have hundreds of color options, but you have thousands of design options as well. You can choose to have plain tiles or add a few patterned tiles for a beautiful pop of color.
Outdoor Mats
Outdoor mats are a great way to welcome spring into your life. Instead of that plain brown outdoor mat that says "welcome" which you've had for the past few years, why not change it up? Add a splash of color to your entryway with a custom made outdoor mat. Personalize it with your favorite quotes, images, or patterns. You could even find or make a mat out of different materials such as wood.
Flower Planters
Adding planters full of colorful flowers are the perfect way to prepare your front entryway for spring. The great thing about planters is that you can rearrange them whenever you want. You can get two matching planters to put on either side of your door. Plants can make your front entryway look more welcoming. Don't just focus on finding beautiful flowers, make sure the planters themselves are also attractive. There are so many well designed and unique options to suit your house style.
Add A Splash of Color
Your front entryway is the ideal place to add some color. Spring is the perfect time to paint trims, whether it be on the doors or windows. You could even consider painting your door a bold color. Whether you want to paint it yourself or just install a new door completely, this will definitely add a "wow" factor to your house. Popular door colors are green, yellow, red, orange, and blue. As mentioned above, you can also add color to your front entryway by choosing custom outdoor mats, bright flower planters, or patterned tiles.
Furniture
Spring means warmer weather, and warmer weather means you will be spending more time outside. Depending on how much space you have in your front entryway, you could consider adding a weather-resistant table and some chairs. This would be a great option for entertaining, or for simply enjoying your morning coffee outdoors in the fresh air.
Those are just a few things you can do to prepare your front entryway for spring. Using any of the recommendations mentioned above will liven up your home and impress guests.
Images Courtesy of Canva.
Other Posts You Might Enjoy
Enlighten Your Lavish Entryway
Spring Cleaning: Why Winter is the Perfect Opportunity
Share This Story, Choose Your Platform!