It is easy for homes to become cluttered. We have so many belongings that rooms are easily filled and your space starts to induce a sense of claustrophobia. To avoid this, your home should be a space where you can kick back and relax, basking in positive energy and not worrying about mess and junk.
A good way to start easing stress in the home is to embrace minimalist design. Having fewer belongings can often feel liberating and will make your interiors feel more spacious and calming. Here are a few ideas for creating beautiful, minimalist designs and calming rooms.
How to Create Minimalist Designs for Less Stress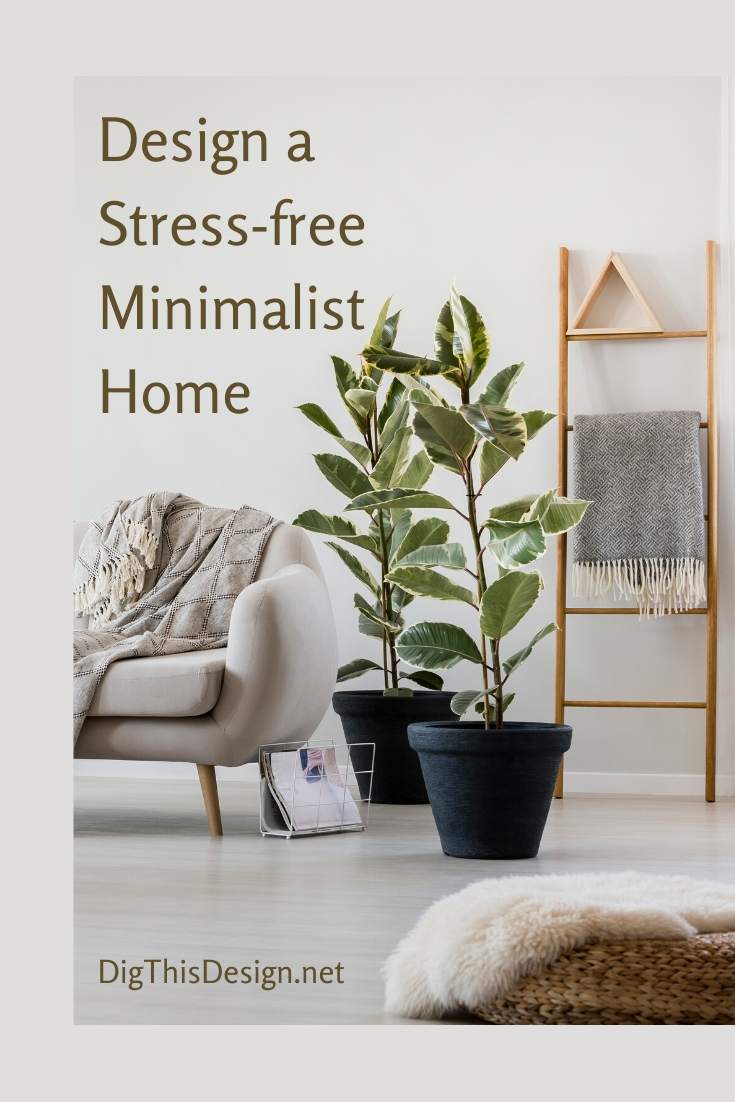 Space Enhancing Furniture
When you take a look at many homes, you will quickly realize that a lot of people opt for furniture that is much larger than they need. The home of one or two people generally doesn't need a three-piece suite and a dining table with room for ten guests. So why take up space unnecessarily? Opt for furniture that suits your needs but is compact and minimal.
Good ideas include the beautiful console table. This table provides enough room for you to place your belongings on top and can be discreetly placed against a wall, clearing room that would otherwise be taken by an oversized coffee table taking center stage of your living space.
For dining, consider extendable dining tables. These will offer sufficient space for you and your living partner to eat at but can be extended to accommodate guests when necessary. Keeping minimalist designs free of clutter is the key to continued stress-free living.
Effective Storage Solutions
Avoid leaving your belongings sprawled out. This will create the illusion of clutter. Invest in effective storage solutions to make sure that everything is out of the way, in its designated place and simple to find when needed. Start with your clothing: a well-organized closet can make all the difference to your bedroom. Consider options with sliding doors to save space and drawers or shelves as well as traditional rods.
Invest in a divan bed with under bed storage. You can use this otherwise wasted space to store shoes or extra bedding. Convert unused cabinets into deep bookshelves by removing the doors and installing shelves. Alternatively, they could be storage space for coats. No more coat racks blocking hallways and landings! Minimalist designs are all about less is more.
Simplify Color Schemes
Believe it or not, color can make all the difference to how your interior space looks. Too many contrasting, bright colors can make even an empty space feel inhibiting and cluttered. Attempt to keep your color scheme to two or three colors at most. This will help to create a sense of continuity and consistency. To avoid a dull aesthetic, mix up textures as opposed to colors. This will make sure that a room doesn't feel bland but is simple, sleek and minimal.
Keep Your Focus on Function
There are all sorts of home accessories that serve no real function. Consider wall art for the sake of it, unused furniture and accessories. Make sure that everything used in your home has a significant function. If it doesn't serve anything, ditch it. It's unnecessary.
Your home should be a place where you go to de-stress and minimalist designs provoke a stress-free home. Apply some of these decluttering techniques to create your minimalist style even if it's in one room where you can go to unwind.
Images Courtesy of Canva.
Other posts you might enjoy:
Minimalist Living Room – Affordable & Stylish Ideas
A Blueprint for a Minimalist Bedroom: Create Your Own Oasis of Calm
budget – Friendly, Minimalist Bedroom Ideas
Share This Story, Choose Your Platform!